Spring is colder and more tentative than we would like, but it promises to beat what we have been through. Virtually all of us have girded up with PPE and cared for some really sick people these past few months. By now, most of us have lost someone special to us to Covid. Many of us have lost closeness to a friend or family member that looks at masking or vaccination in a funhouse mirror distorted by fear or politics or tribalism. There is still some uncertainty surrounding our plans to get together from here on out, but the worst is behind us and hope blooms.
We had a great Zoom Webinar on health equity on April 19. I am always surprised that I am ever surprised by how many brilliant and dedicated emergency physicians that we have right here in Minnesota. Actually, maybe too many because we had fewer slots than great speakers to fill them. Many members gave us a big thumbs-up, so we may do something on health equity again in 2022 to learn even more. The idea for this conference came from our members, which is where the best ideas come from. My email and cell are at the end of this letter: please tell me what else would be valuable for us all to talk about next. We have done a Zoom on how to make a salmon crepe cake, so no subject is off the table. 
The annual ACEP Leadership and Advocacy conference is back on for July 25-27 in Washington DC. I called my congressional representative's office and the ACEP Washington office to see if our annual Day on the Hill would be in-person or via Zoom. The answer is not yet clear; it is anticipated that Washington DC will open up a lot more the first week of June and that in-person visits will be happening, but it is also possible that this will be a no-cost Zoom meeting with no travel. We always need members who are constituents from each Minnesota congressional district to join us. Let me know if you are thinking of participating, or if you are on the fence and need some updates before committing and I will be happy to keep you updated.
ACEP21, the ACEP Scientific Assembly is scheduled for October 25-28 in Boston. There is a ton of pent-up demand and hotel rooms are going fast, so register and make your reservation soon. 
The past few months have taken a brutal toll on many of us. Thank-you for your sacrifices in the face of suffering. Remember that no one is perfect but that you are absolutely enough.
Buck McAlpin, Legislative Consultant
End of Session Update
The countdown to the end of session is officially on as we enter the last week before the Constitutional deadline for Session to end. Earlier this week legislative leaders were targeting May 12 to have joint budget targets between the two bodies so conference committees could begin adopting budget provisions working toward their joint targets.
Closing the session is a combination of coming to an agreement and having time to process the legislation to pass all of the budget bills before midnight, Sunday May 16th. With individual bills that are hundreds of pages long (the HHS bill is over 900 pages), there is significant processing time needed for staff to prepare legislation to be passed off the floors, which can only happen once agreements have been made. After the global targets are agreed to, individual budget bills are still far apart on policy and spending items in each area of the budget.  >> READ MORE
Sumanth Ambur, MD, FACEP
Nathan Gary Backowski
Nathan D Baggett, MD
Katherine Beck-Esmay
William J Bleifuss, MD
Brittany Brindle, MD
Michael H Broderdorf, MD, FACEP
Erin Eggum
Tyler Floden
Christopher R Han, MD
Gregg Jones, MD
Alayna Nicole Kabanuk
Andrew W Kamps, DO
Erin R Karl, MD
Shaun M Kennedy, DO
Rachael M Nordby, DO
Autumn S Pace, MD
David Perez Molinar
Paul C Peterson, MD, FACEP
Jacob Alexander Reshetar
Octavia S Ruelas, MD
Christopher S Russi, DO, FACEP
Sachin Santhakumar, MD
Matthew J Spanier, MD
Gretta Claire Steigauf
Annika Jean Strand, MD
Sarah Usher
Josie Lynn Watczak 
Micaela Witte
Nicole Elyse Wunderlich
Statement on PA Name Change: The American College of Emergency Physicians (ACEP) and the Emergency Medicine Residents' Association (EMRA) oppose the title change from physician assistant (PA) to physician associate. Read the full statement. (May 26, 2021)
EM Physician Workforce of the Future:
National EMS Week:  ACEP is proud to partner with NAEMT to feature National EMS Week as a year-round initiative to create significantly greater visibility of EMS among health professions and communities. ACEP thanks the generous organizations that are supporting this year's initiatives.
On May 25, the Dr. Lorna Breen Health Care Provider Protection Act passed unanimously out of the Senate HELP Committee on by voice vote. S. 610, named in honor of emergency physician Dr. Breen, prioritizes the mental health of health care professionals. ACEP developed and led a sign-on letter in support of this bill last month that was signed by 32 major provider and patient advocacy organizations including NAMI, AAMC, AMA, and the American Foundation for Suicide Prevention. Help generate more momentum for this bill by asking your legislators to sign on as co-sponsors. We expect this bill to be part of our lobbying efforts during the Leadership & Advocacy Conference in late July. (May 25, 2021)
CMS Releases Medicaid Utilization Data from the COVID-19 Public Health Emergency (Regs & Eggs Blog - May 20, 2021) 
In the May 19th edition of Capital (30) Minutes, ACEP's advocacy team provides a legislative update on new legislation and recent hearings, a regulatory update on Buprenorphine practice guidelines and Surprise Medical Billing, and an advocacy update on Scope of Practice coalition and LAC in July. Watch the recap.
 
The National Pediatric Readiness Project Assessment started this month (ACEP Now - May 11, 2021) + New Podcast: Are You Ready? The Pediatric Readiness Project 2021 (May 24, 2021)
Adverse Events Among ED Patients With Cardiovascular Conditions: A Multicenter Study (Annals of EM)
ACEP Sepsis Task Force Report Delivers Key Insights (ACEP Now - May 18, 2021)
AAP, ACEP and ENA Call For Improving Emergency Care for Children in Joint Policy Statement (ACEP Newsroom - April 21, 2021)
New/Revised Policies 
ACEP's new and revised policies allow you to bill more for your bottom line, makes sure you are entitled to fair and equitable compensation and are provided contractual transparency.
June 8: 988-The Future of Suicide Prevention and Crisis Care
June 24: When "fine" is not fine - Building a Physician Peer Support Program
July 15: Pandemics and Behavioral Health: What we learned and what we need to know for next time
July 25-27: Leadership & Advocacy Conference (Washington, DC) - Register Today
October 25-28: ACEP21 (Boston, MA) - Book your hotel
Career Resources: The job market is tumultuous right now. Whether you're actively looking for a position or just want to be a better advocate for yourself with your current employer, ACEP's resources can help. Check out the ACEP Career Center for information on vetted EM job opportunities, contracts, compensation reports, policy statements and more!  
ACEP Member Advantage: Whether on shift or at home, your ACEP Membership provides perks and discounts from a variety of businesses wanting to support you. 
Wellness & Assistance Program: Did you know your ACEP membership comes with three free counseling or coaching sessions available through phone, text or online chat? And for a small extra fee, you can add on financial and/or legal assistance. Learn more about this free member benefit.
Clinical Tools: 
ACEP's Point-of-Care tools are transforming care at the bedside.

Feel confident in your ultrasound ability with the re-designed, easy to-use Sonoguide.
Latest Podcasts:
Pain and Addiction Care in the ED (PACEP) Accreditation
More than 83,000 people in the U.S. are thought to have died of drug overdoses in the 12-month period ending June, a record-breaking number according to the most recent data available from the CDC. Emergency Physicians can help by being part of the solution. ACEP's Pain and Addiction Care in the Emergency Department (PACED) accreditation program provides emergency departments with the tools to elevate the quality of patient care with innovative treatments, alternative modalities, and impactful risk reduction strategies, resulting in positive outcomes for patients, families, providers, and communities. Find out more today – www.acep.org/PACED - and be a leader. Use your unique position to help fight this epidemic at the point of care.
Everything you need for MyEMCert success and beyond. Maximize study productivity—every question and module tailored to MyEMCert topics
Build test readiness and overall knowledge with the most rigorous, high-quality questions today. Strengthen weak areas with customizable quizzes. Get Started!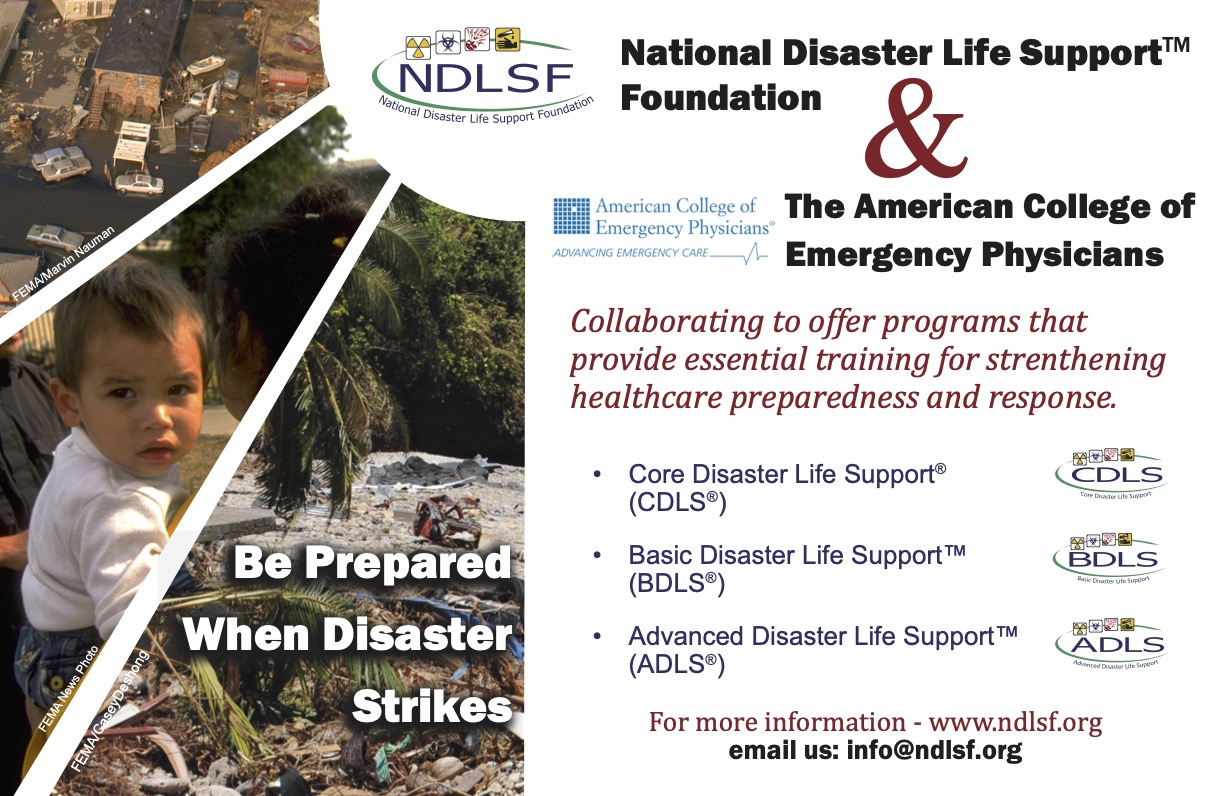 From the Emergency Medicine Foundation
EMF has a new Health Policy Scholar Grant opportunity! Apply by June 11.
Contact Us
Timothy Johnson, MD, FACEP - President
Shari Augustin - Executive Director
612-695-5354 | mnacep@gmail.com | Website
Minnesota Chapter ACEP
6 Greenhaven Bay #289
Faribault, MN 55021
© 2021 Minnesota Chapter ACEP.  All rights reserved.