Utsav Nandi, MD MSCI FACEP
President, Mississippi ACEP
Since I last spoke to you through this newsletter, the sun has started to shine a little longer every day, our wonderful magnolias have started to bloom across the state and after a grueling and heart wrenching 14-months, there's a sense of hope in the air. As spring slowly gives way to summer, will we as a society slowly be able to shed the loneliness and pain of the pandemic and look towards a slightly better future? 
Science and medicine have had an astonishing and gruesome year indeed. On the one hand, for many of us, this has been one of the longest and most stressful years. On the other, scientists sequenced the viral genome, tested a broad variety of therapies and designed and obtained emergency approval for highly effective vaccines in just a year. As more real world data emerges on the effectiveness of our vaccines, it is disheartening to see Mississippi continue to have one of the lowest percentages of fully vaccinated people in the country. 
While countries like India (home to the largest vaccine manufacturer in the world) and Brazil continue to burn as COVID-19 ravages their people and families are desperately searching for oxygen and vaccines, we, in Mississippi, continue to have thousands of open vaccination appointments. While the pots and pans have stopped clanging and "healthcare heroes" banners have stopped flying, we know that our work to help Mississippians is not yet done. With CDC's new updates for fully vaccinated people going so far as to say "you can resume activities that you did prior to the pandemic", we know that a "relatively normal" summer is not just hyperbole anymore but a genuine possibility. 
As leaders in your communities, let's continue advocating for vaccinations with our friends, family members and patients. Many have genuine concerns and questions, and all of you, regardless of the years in residency or practice, are a much better and informed source of information and answers than many media and social media outlets. Personally, I am ok with getting back to taking care of sprained ankles and simple lacerations for a bit. 
And yes, ready for a vacation too!
Once again, thank you for all you do,
Utsav
Utsav Nandi, MD MSCI FACEP
"…for the first time in history we are headed toward a likely oversupply of emergency physicians in the next decade."
As I shared with you in my last post via engagED, the conclusion above from the workforce report finally put numbers and data on a problem that many were predicting for a while. Whether it was the increasing number of residency programs and residents across the country, or that of NPs and PAs, many of whom are now lobbying for independent practice, the future of our workforce does not look as promising as it once did. While the taskforce did a great job in analyzing a number of issues, many also viewed it critically in rural states where there is still a shortage of board-certified physicians in a lot of EDs. While I personally would love for all ED's to be staffed by, and all patients have 24/7 access to, board-certified EM docs, I also realize that I may not be looking pragmatically at the economics of the current situation. As one of our experienced board members put it, we, as board certified EM physicians, valued ourselves and our time to the point that we may have priced ourselves out of the limited resource departments in states like ours. I valued this perspective as it helped me look at this more critically, locally.   >> READ MORE
Our Workforce: An Intern's Perspective 
Bennett Davis, MD
The transition from medical school to residency was always going to be a daunting experience. The newfound responsibility of patient care that comes with intern year is a massive adjustment. This year, that responsibility was ubiquitous with the uncertainty of a global pandemic. >> READ MORE
Our Workforce: A Senior Resident's Perspective
Dustin Bratton, MD
I think most senior residents this year would agree that one of the most stressful parts of this year has been securing employment. I spent 4 years in undergraduate, 1 year in a masters program, 4 years in medical school, and 3 years in residency.  It is demoralizing to come out at the end and have minimal job opportunities and to see how little your skillset is valued. Also during residency you become very close to your classmates and to watch them struggle through the same issues is disheartening.  >> READ MORE
Our Workforce: View from a Retiring E.R. Doctor
Philip L Levin, MD, FACEP
I graduated from medical school in 1978 at age 24, debt free (medical school was cheap!) and eager to be a family doctor. I entered Corpus Christi's three-year family medicine residency and began moonlighting in rural South Texas emergency rooms that same year. I fell in love with emergency medicine on my first shift and vowed to make it my life's work. Soon after finishing my residency, I took the E.R. boards, grandfathering in.
For the next forty years, until June of 2020, I practiced full time emergency medicine. That month the administrator and the E.R. chief told me I was too old to continue practicing emergency medicine. Perhaps they were right … time to make room for the younger docs. They moved me out to the clinics. It's a much easier life … no night shifts, slower paced, easier patient issues. But, boy, do I miss the excitement and deliverance of the emergency department. >> READ MORE
The annual EMerald Coast Conference is coming up June 7-10 in Destin, Florida, bringing together the best and the brightest of 10 participating ACEP chapters to cover a wide range of topics. Come examine EM trends and bring your family to play on the Panhandle!
Corey Abdeen
Allison M Ariatti
Michael Nabil Azar
Kizzy Eymard Bailey, MD, FACEP
Lydia Westphal Chase
Daniel Kao-Lyn Dagenhart
Phillip Jay Davis, MD
Dylan Fleming
Danielle Nichole Ginsburg
Fernando Gomez, MD
Andrew Ryan Hopkins, RNTimothy H Lamb, DO, FACEP
Bradley Lewis
Jonathan William Marks
Megan Elizabeth McLin
Kara Lane Nowell
Elisa M Quince
John Nathan Rhodes
Alec Mikhail Rivera
Tyler Briant Sullivan
Chris Tidwell, DO
David Vearrier, MD
Kerry J Yancy, MD, FACEP
EM Physician Workforce of the Future: 
National EMS Week:  ACEP is proud to partner with NAEMT to feature National EMS Week as a year-round initiative to create significantly greater visibility of EMS among health professions and communities. ACEP thanks the generous organizations that are supporting this year's initiatives.
In the May 19th edition of Capital (30) Minutes, ACEP's advocacy team provides a legislative update on new legislation and recent hearings, a regulatory update on Buprenorphine practice guidelines and Surprise Medical Billing, and an advocacy update on Scope of Practice coalition and LAC in July. Watch the recap.
ACEP's COVID-19 ED Management Tool was updated this week and is now available on the MDCalc website and in their app. (May 14, 2021)
ACEP Responds to Regulation that Proposes Modifications to HIPAA (Regs & Eggs Blog - May 14, 2021)
Problem Solving: It's What We Do. In her latest post on ACEP Lately, Executive Director Sue Sedory provides updates on EM workforce, sepsis, ultrasound, advocacy and more. (April 30, 2021)
Early Outcomes of Bivalirudin Therapy for Thrombotic Thrombocytopenia and Cerebral Venous Sinus Thrombosis after Ad26.COV2.S Vaccination: A Case Report (Annals of EM - April 28, 2021)
Physician on Trial: What to Expect (ACEP Now - April 23, 2021)
AAP, ACEP and ENA Call For Improving Emergency Care for Children in Joint Policy Statement (ACEP Newsroom - April 21, 2021)
New/Revised Policies 
ACEP's new and revised policies allow you to bill more for your bottom line, makes sure you are entitled to fair and equitable compensation and are provided contractual transparency.
June 8: 988-The Future of Suicide Prevention and Crisis Care
June 24: When "fine" is not fine - Building a Physician Peer Support Program
July 15: Pandemics and Behavioral Health: What we learned and what we need to know for next time
July 25-27: Leadership & Advocacy Conference (Washington, DC) - Register Today
October 25-28: ACEP21 (Boston, MA) - Book your hotel
Career Resources: The job market is tumultuous right now. Whether you're actively looking for a position or just want to be a better advocate for yourself with your current employer, ACEP's resources can help. Check out the ACEP Career Center for information on vetted EM job opportunities, contracts, compensation reports, policy statements and more!  
ACEP Member Advantage: Whether on shift or at home, your ACEP Membership provides perks and discounts from a variety of businesses wanting to support you. 
Wellness & Assistance Program: Did you know your ACEP membership comes with three free counseling or coaching sessions available through phone, text or online chat? And for a small extra fee, you can add on financial and/or legal assistance. Learn more about this free member benefit.
Clinical Tools: 
ACEP's Point-of-Care tools are transforming care at the bedside.

Feel confident in your ultrasound ability with the re-designed, easy to-use Sonoguide.
Latest Podcasts:
Pain and Addiction Care in the ED (PACEP) Accreditation
More than 83,000 people in the U.S. are thought to have died of drug overdoses in the 12-month period ending June, a record-breaking number according to the most recent data available from the CDC. Emergency Physicians can help by being part of the solution. ACEP's Pain and Addiction Care in the Emergency Department (PACED) accreditation program provides emergency departments with the tools to elevate the quality of patient care with innovative treatments, alternative modalities, and impactful risk reduction strategies, resulting in positive outcomes for patients, families, providers, and communities. Find out more today – www.acep.org/PACED - and be a leader. Use your unique position to help fight this epidemic at the point of care.
Everything you need for MyEMCert success and beyond. Maximize study productivity—every question and module tailored to MyEMCert topics
Build test readiness and overall knowledge with the most rigorous, high-quality questions today. Strengthen weak areas with customizable quizzes. Get Started!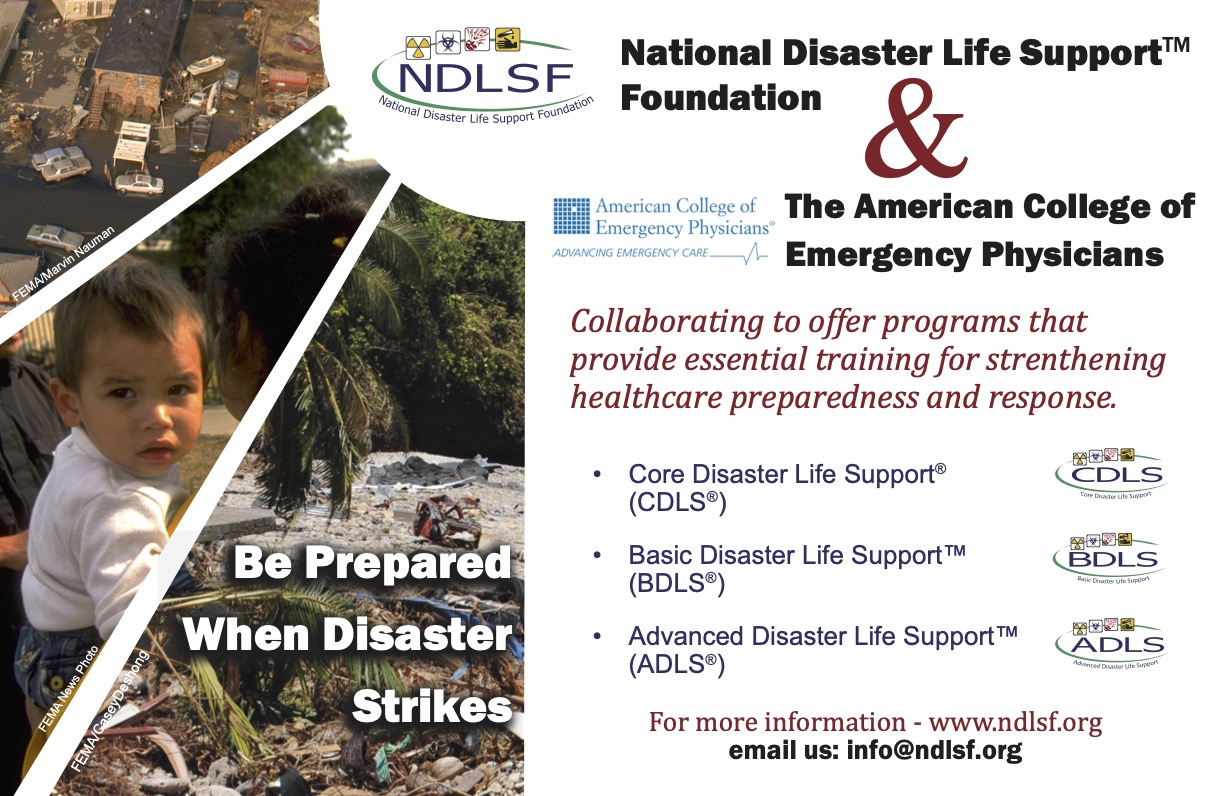 From the Emergency Medicine Foundation
EMF has a new Health Policy Scholar Grant opportunity! Apply by June 11.
Contact Us
Utsav Nandi, MD, MSCI, FACEP - President
Patrick O'Brien - Executive Director
228-806-7203 | ms.chapter@acep.org | Website
Mississippi Chapter ACEP
531 Hartfield Street
Jackson, MS 39216
© 2021 Mississippi Chapter ACEP.  All rights reserved.