Bryan Balentine MD FACEP
President, Alabama Chapter ACEP
Greetings ALACEP Chapter!
I am so excited to see the amazing collection of speakers for the upcoming EMerald Coast Conference June 7-10. Have you heard about the multiple hands-on workshops available including U/S, Peds Trauma, APP Bootcamp, and a Procedure lab? Please join all your vaccinated colleagues for one of the first in-person conferences hosted by an ACEP Chapter since COVID. Reconnect with old friends, network for professional opportunities, and gain top quality CME before you leave to play on the white sands of the beautiful Florida beach. 
This is good medicine. 
Register now and reserve your room. Hotel space is limited. 
See you there!
Catastrophic Antiphospholipid Syndrome: An Emergency Department Diagnosis?
Jessica W. Edgar, MD; Christopher N. White, MD
Department of Emergency Medicine, University of Alabama at Birmingham, Birmingham, AL
Abstract
A 47-year-old woman with history of lupus anticoagulant positivity, recurrent DVTs and pulmonary embolism with IVC filter presented to the emergency department with a chief complaint of lower abdominal pain and a bilateral lower extremity rash onset hours prior to presentation. Abdominal CTA identified pneumatosis of the small bowel wall concerning for ischemia, descending and sigmoid colon colitis, multifocal narrowing and occlusion of the distal peroneal arteries, and abnormal bilateral renal perfusion concerning for renal infarcts. In conjunction with the patient's history of antiphospholipid syndrome, now with multi-organ failure because of an overwhelming thrombotic process, there was concern for catastrophic antiphospholipid syndrome (CAPS) as the etiology of her presentation. She underwent colonic resection, intermittent hemodialysis, and a course of PLEX therapy for presumed CAPS. She was discharged several weeks later in stable condition with re-initiation of her anticoagulation. >> READ FULL TEXT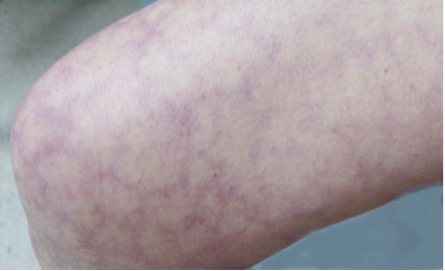 Kevin S. Barlotta, MD
University of Alabama at Birmingham (UAB)
Chief Complaint: Left groin pain and swelling.
HPI: 29-year-old male smoker presents to the emergency department 4 days after treatment for urethritis with intramuscular Rocephin and oral Azithromycin. Patient endorsed high-risk sexual exposure (unprotected vaginal intercourse) 6 days prior to initial presentation and treatment. HIV and RPR testing were negative. N. gonorrhoeae and Chlamydia DNA testing were positive. Patient denied subsequent sexual exposure or masturbation. He noted initial improvement of his symptoms with subsequent development of left groin pain, penile swelling and discharge. He endorsed subjective fever and chills. Review of systems was negative for abdominal and musculoskeletal complaints. No rash, eye or oropharyngeal symptoms were present. >> READ MORE

Vertebral Artery Dissection Causes Lateral Medullary Syndrome
Jeremy Towns, MD; Christopher N. White, MD
Department of Emergency Medicine, University of Alabama at Birmingham, Birmingham, AL
Abstract
A 32-year-old male with a history of recently diagnosed diabetes, hyperlipidemia and hypertension presented to our emergency department due to right sided headache associated with hiccups, dizziness, imbalance, right facial, left arm and left leg "sleepiness". The patient also complained of vertiginous symptoms that worsened with head position. CT angiography of the head and neck were obtained and revealed a high-grade stenosis of the intracranial right vertebral artery, short segment, with occlusion, secondary to dissection. Inpatient MRI showed a subacute right lateral medullary infarction (Wallenberg Syndrome). >> READ MORE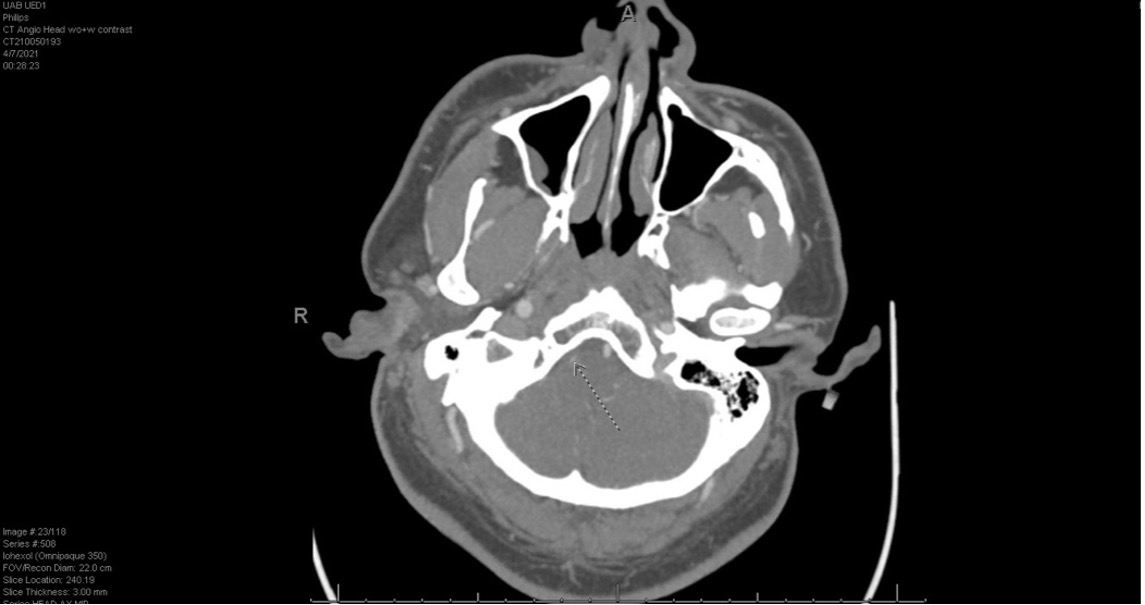 David Pigott MD RDMS FACEP
Mathew Neth MD
UAB Department of Emergency Medicine
Division of Emergency Ultrasound
Case: This 39-year-old male with a history of HTN, polycystic kidney disease presented with chest pain and syncope while eating dinner at a bar. He was transported by helicopter to the emergency department with concern for acute MI. In the emergency department, an EKG showed nonspecific ST-T wave changes, d-dimer 288, troponin 0.02 (normal <0.04) and chest x-ray was unremarkable. Although the initial plan was to admit for CP rule-out, the patient dropped his pressure to the 70s while still in the emergency department. A bedside ultrasound was performed. >> READ MORE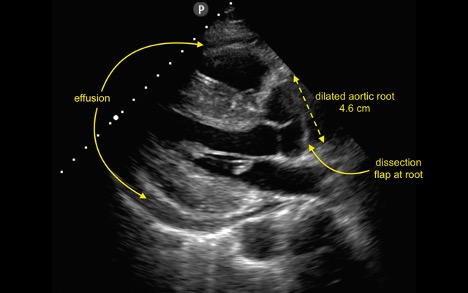 Ala'a Abu-Spetani
Charles Z Aggen
Gaurav Agrawal
Phillip Austin Barnett
Jasmine Beasley
Blake C Briggs, MD
Marie-Carmelle Elie, MD, FACEP
Mario Andres Espinosa Hernandez
Kevin Richard Gutermuth
Alicia Carole Hereford
Megan D Hershe
Anthony Robert Jackson
Elise Kahn
Kyle Reginald Mcdonough
Elizabeth Olson
Gregory John Overbeek
Joseph A Ramsey, MD, FACEP
Fahad Kausar Uddin
Mary Hayden Walcott
Melissa Marie Willett-Caldwell
Anna Robinson Wright
EM Physician Workforce of the Future: 
National EMS Week is here!  ACEP is proud to partner with NAEMT to feature National EMS Week as a year-round initiative to create significantly greater visibility of EMS among health professions and communities. ACEP thanks the generous organizations that are supporting this year's initiatives.
In the May 19th edition of Capital (30) Minutes, ACEP's advocacy team provides a legislative update on new legislation and recent hearings, a regulatory update on Buprenorphine practice guidelines and Surprise Medical Billing, and an advocacy update on Scope of Practice coalition and LAC in July. Watch the recap.
ACEP's COVID-19 ED Management Tool was updated this week and is now available on the MDCalc website and in their app. (May 14, 2021)
ACEP Responds to Regulation that Proposes Modifications to HIPAA (Regs & Eggs Blog - May 14, 2021)
Problem Solving: It's What We Do. In her new post on ACEP Lately, Executive Director Sue Sedory provides updates on EM workforce, sepsis, ultrasound, advocacy and more. (April 30, 2021)
Early Outcomes of Bivalirudin Therapy for Thrombotic Thrombocytopenia and Cerebral Venous Sinus Thrombosis after Ad26.COV2.S Vaccination: A Case Report (Annals of EM - April 28, 2021)
Physician on Trial: What to Expect (ACEP Now - April 23, 2021)
AAP, ACEP and ENA Call For Improving Emergency Care for Children in Joint Policy Statement (ACEP Newsroom - April 21, 2021)
New/Revised Policies 
ACEP's new and revised policies allow you to bill more for your bottom line, makes sure you are entitled to fair and equitable compensation and are provided contractual transparency.
May 17-21: EMS Week
May 20: Spring Job Fair (virtual)
May 21: Deadline to submit Research Forum abstracts, including the special edition COVID-19 Research Forum on Aug. 4
May 25: How to Get Started: Introduction to Healthcare Quality Improvement
June 8: 988-The Future of Suicide Prevention and Crisis Care
July 25-27: Leadership & Advocacy Conference (Washington, DC) - Register Today
October 25-28: ACEP21 (Boston, MA) - Book your hotel
Career Resources: The job market is tumultuous right now. Whether you're actively looking for a position or just want to be a better advocate for yourself with your current employer, ACEP's resources can help. Check out the ACEP Career Center for information on vetted EM job opportunities, contracts, compensation reports, policy statements and more!  
ACEP, EMRA and emCareers.org will be hosting a Virtual Job Fair on May 20 from 5-8 pm ET. FREE for members. It's a great opportunity to chat one-on-one with potential employers.
ACEP Member Advantage: Whether on shift or at home, your ACEP Membership provides perks and discounts from a variety of businesses wanting to support you. 
Wellness & Assistance Program: Did you know your ACEP membership comes with three free counseling or coaching sessions available through phone, text or online chat? And for a small extra fee, you can add on financial and/or legal assistance. Learn more about this free member benefit.
Clinical Tools: 
ACEP's Point-of-Care tools are transforming care at the bedside.

Feel confident in your ultrasound ability with the re-designed, easy to-use Sonoguide.
Latest Podcasts:
Pain and Addiction Care in the ED (PACEP) Accreditation
More than 83,000 people in the U.S. are thought to have died of drug overdoses in the 12-month period ending June, a record-breaking number according to the most recent data available from the CDC. Emergency Physicians can help by being part of the solution. ACEP's Pain and Addiction Care in the Emergency Department (PACED) accreditation program provides emergency departments with the tools to elevate the quality of patient care with innovative treatments, alternative modalities, and impactful risk reduction strategies, resulting in positive outcomes for patients, families, providers, and communities. Find out more today – www.acep.org/PACED - and be a leader. Use your unique position to help fight this epidemic at the point of care.
Everything you need for MyEMCert success and beyond. Maximize study productivity—every question and module tailored to MyEMCert topics. Build test readiness and overall knowledge with the most rigorous, high-quality questions today. Strengthen weak areas with customizable quizzes. Get Started!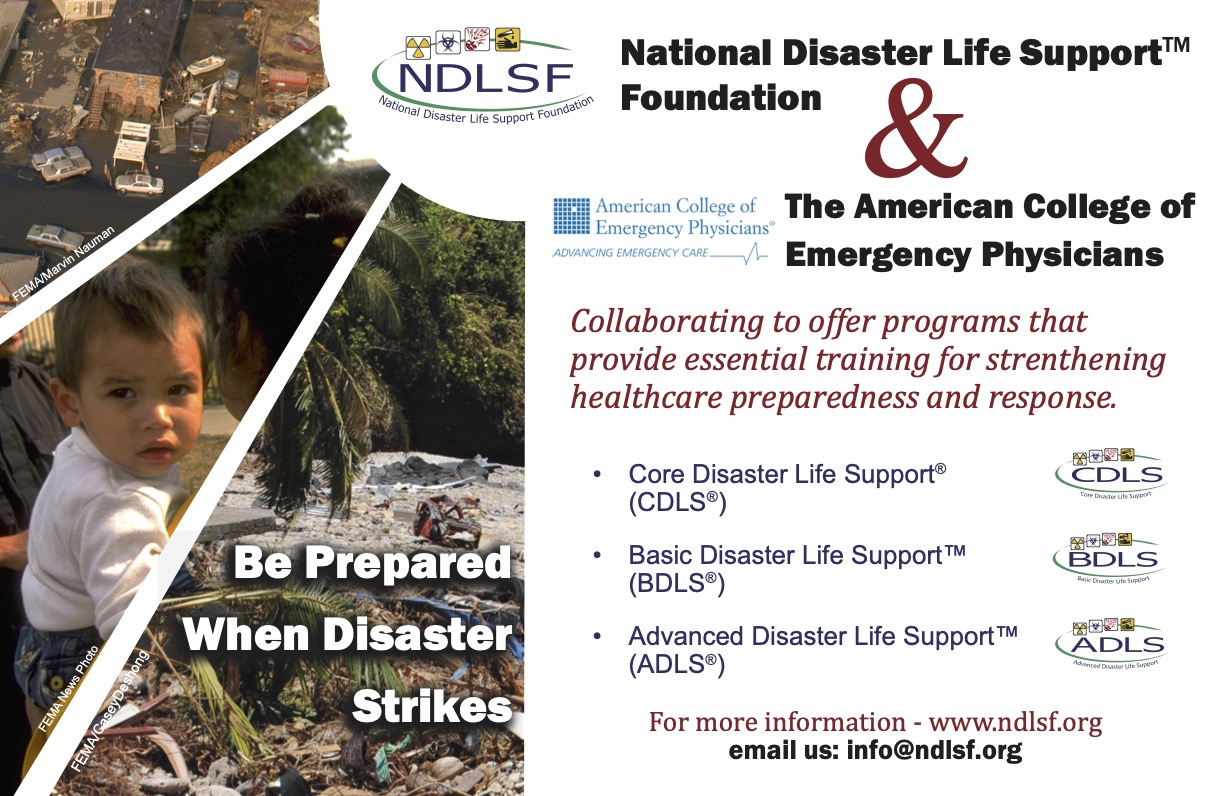 From the Emergency Medicine Foundation:
Contact Alabama ACEP
Bryan L Balentine, MD, FACEP - President
Denise Louthain - Executive Director
dlouthain@alacep.org | 877-225-2237 | Website
Alabama ACEP
P. O. Box 1265
Dothan, AL 36302
© 2021 Alabama Chapter ACEP. All rights reserved.