A Newsletter for the Members of the Minnesota Chapter - Fall 2020

Timothy Johnson, MD, FACEP
President
Shari Augustin
Executive Director
507.384.3164 | Website
In this edition: 
President's Message
Legislative Update / 2020 Election Results
Welcome New MNACEP Members
News from ACEP:
COVID-19 Resources
HHS: 'Imminent' EUA for COVID-19 Antibody
Advocacy Alert: Halt Impending Medicare Cuts for EM Physicians
Busy Legislative Week Recapped in Capital (30) Minutes
CMS Finalizes Health Plan Price Transparency Regulation
ACEP Virtual Grand Rounds - November 18 Topic: Neurology
Sickle Cell & COVID-19 Webinar Coming Up Nov. 20
EMF Has Two New Grants Available
ACEP20 Access Continues, New Option Available for Non-Attendees
New Podcast Focuses on Hepatitis A Outbreak in the U.S.
ACEP Leadership and Excellence Awards
Why Publish in JACEP Open?
EMRA Opportunities for Residents and Medical Students
President's Message
Timothy Johnson, MD, FACEP
"It was the best of times, it was the worst of times, it was the age of wisdom, it was the age of foolishness, it was the epoch of belief, it was the epoch of incredulity, it was the season of light, it was the season of darkness, it was the spring of hope, it was the winter of despair."—Charles Dickens, A Tale of Two Cities. 
These words penned 160 years ago perfectly describe the waning of 2020. The coronavirus epidemic, rather than having been beaten back, is going to rage this winter. The bruising election is over, but the results lay bare the uncomfortable truth that few of us trust anyone to fully govern and we shake our heads at the roughly 50% of our friends and neighbors that voted for either Biden or Trump. Our patients are frightened, fatigued, untrusting, and ill-prepared for the tests that the ghosts of Keynes, Darwin, and Freidman have planned for them. "Resilience" is the center square on my bullshit bingo card. 
But there are green shoots of hope and light. Even I can see them and noticing that the glass is half full is clearly not my nature. Allow me to list a few: 
Pfizer's coronavirus vaccine is 90% effective. If the good news holds, there will be 50 million vaccine doses by New Year and another 1.3 billion by the end of 2021. That's not even counting the other dozen vaccines in development by other makers that are also on the way.  
Emergency use authorization has been granted for Lilly's coronavirus monoclonal antibody treatment. Bamlanivimab (https://www.fda.gov/media/143605/download) is a one-time infusion intended to be given to high risk patients just diagnosed with Covid-19--the sooner the better--to a maximum of 10 days.  It holds the promise of keeping those who receive it out of the hospital. In other words, it is for people who are not yet very sick. The infusion itself will be free to the patient: the federal government has purchased 300,000 doses already with more coming. The tricky part is that the infusion takes at least one hour to run and the patient needs to be observed for at least one hour afterward for signs of anaphylaxis or severe infusion reaction in a setting where resuscitation and airway management can occur (aka the ED). ACEP's Dr. Sandra Schneider sent a message recently urging emergency departments to set aside some space ahead of time to accommodate those infusions so that more beds in the main department can remain open.  
ACEP won a court victory against Anthem BlueCross BlueShield of Georgia, who had been denying emergency department claims based on the determinations of a physician lackey employed by the insurer and using the discharge diagnosis. ACEP's lawsuit had been dismissed by the district court "with prejudice" (legalese for "your suit is dismissed forever"). The eleventh district court of appeals reversed the decision and will allow the lawsuit to proceed based on the impeccable common sense that a physician bootlicker can neither be prudent nor a layperson. 
Saving the best for last, let's all celebrate and reflect on the life of Dr. Ernest Ruiz MD. He passed away peacefully at his home November 5th. You might be wondering why I listed Ernie's death as a green shoot of hope in this otherwise awful year, unless you had ever known him and felt richer for it. Hundreds of emergency medicine faculty and residents at Hennepin County Medical Center learned their craft from him. We all carry a little of his light with us every time we try to help or heal others. He was the founder of that residency, as well as a founding father of emergency medicine nationally. He was the chief of that department for over 20 years. He was a founder and president of what is now the Society for Academic Emergency Medicine (SAEM). He was a board examiner for the American Board of Emergency Medicine (ABEM). And he was the president of the Minnesota chapter of ACEP 44 years ago. Ernie had retired by the time I came along but he still attended stab conference every week and made time to talk to the residents. He was obviously brilliant and accomplished but what I remember most about him was that he came off as understated, humble, and very kind. Kindness was not a commodity much appreciated during residency so it made a big impression on me that a man whose image would have been carved on emergency medicine's Rushmore cared how I was doing and what I was learning. 
One more thing: 2021 is going to be better year for all of us and for Minnesota ACEP. We will be having our virtual conference on health equity; be on the lookout for a save-the-date announcement soon. Covid-19 has forced us to hunker down for a spell but come spring we are expanding our committees on advocacy, education, and reimbursement and inviting all members to participate in them. Our committees are a great way to network and make positive change without biting off too much. Please email me at mnacep@gmail.com if you want in. We would like to expand into other areas like quality, social media, and health equity, we just need brilliant docs to join us and lead us. 
Thank-you for all you do for your patients. Take good care of yourself. I hope to hear from you soon.   
Legislative Update / 2020 Election Results
Buck McAlpin, Legislative Consultant
Preliminary numbers show the DFL is likely to hold onto control of the House in the 2021-22 biennium, although its seat advantage appears decreased.
According to the unofficial results as of, Friday, Republicans picked up five seats in the House; however, the DFL would maintain a 70-64 seat advantage. It is currently 75-59. Record numbers of absentee ballots were requested this year. 
Preliminary results show that seven races have a margin of less than 2.5%:
A publicly funded recount of the results of an election for a state legislative office may occur if the difference in the number of votes cast for the apparent winning candidate and any other candidate is less than one-half of 1 percent (0.5 percent)." Candidates can pay for a recount themselves for larger margins.
It appears that recounts at state expense, if requested, may be triggered in Districts 6A, 19A, and 38B based on current vote totals.
On Friday, the Minnesota House Majority Caucus met and re-elected Representative Melissa Hortman as the Speaker of the House and and Ryan Winkler as the Majority leader. The Republican Minority Caucus also re-elected Kurt Daudt as the House Minority Leader.   As I wrote this update Friday, November 6th, the results also show the Senate will likely remain in Republican control, 34-33. The Senate Republican Majority Caucus met this past week and re-elected Senator Paul Gazelka as their Majority leader again for the 2021-2022 legislative session.
On the Federal level it looks like Joe Biden will be the 46th President of the United States, the Federal House remained under DFL control although the Republicans also picked up legislative seats across the Country. The Federal Senate is currently 48-48 with four seats still up for grab. Two of the seats in the DFL column are Independents that caucus with the DFL. We may not know who controls the Federal Senate until a possible election run-off in Georgia. Under Georgia State law if the Candidate does not receive 50% of the vote a run-off vote is held the first week of January.
Issues ahead for 2021 legislative session: For all legislators, the biggest issue for the 2021 session will be the looming budget shortfall. After Governor Tim Walz makes his budget recommendations, lawmakers will need to approve a budget for the biennium. Before their mandated adjournment date of May 17,2021, legislators will be expected to pass budget bills for the fiscal year that starts July 1,2021.  COVID-19 restrictions are likely to remain in place, with many meetings held online. Because that process is more cumbersome and time-consuming than in-person meetings, the number of bills considered and passed may be reduced significantly.
MNACEP President, Tim Johnson, and I discussed some strategy this week on how we will optimize our advocacy efforts in a world of most likely a "remote" legislative session. The MNACEP Advocacy Committee will also begin to meet to discuss important items that impact our members such as surprise billing, the budget deficit of $5-$7 billion with impending Medicaid cuts.  We believe the 2021 session will require a willingness from many advocacy groups to work on solid solutions as the economy and health care industry struggles with Covid-19.  
Again, please do not hesitate to reach out if you have any questions or need help with anything.
Welcome New Members!
Abdihakim Abdullahi
Alex Michael Basara, MD
Adrian Beyde
Alec Thomas Boike
Richard Cecil Campbell
Kristina M Colbenson, MD
Kevin Michael Coonan, MD
Bethany Corliss da Rocha, MD
Lindsay Johnson 
Derick Jones, MD
Matthew J Jones, MD
Benjamin Knutson, MD
Siddhant Kumar
Thomas Charles Marcroft
Andrew L Matthews, MD, FACEP
Thomas Lee Schumann
Mark Thayer

Stay current with the COVID-19 Center. It's your one-stop-shop for clinical and legislative updates.  Quick Links: Physician Wellness Hub | COVID-19 Field Guide | COVID-19 Severity Classification Tool
HHS: 'Imminent' EUA for COVID-19 Antibody
In a special call on Friday, Nov. 6, the HHS announced that they anticipate an 'imminent' Emergency Use Authorization (EUA) for the Lilly COVID-19 antibody. Learn more.
Advocacy Alert: Halt Impending Medicare Cuts for EM Physicians
Urge Congress to co-sponsor H.R. 8702 to halt impending Medicare cuts for emergency physicians. EM physicians will face a 6% cut to Medicare reimbursements in 2021 unless Congress acts. H.R. 8702 would hold physicians harmless from any reductions that would be less than what they were reimbursed in 2020, while keeping in place the scheduled pay increases for primary care. For physicians who do receive a cut, this bill authorizes a temporary additional payment for 2021 and 2022 equal to the amount lost. Contact your representatives today.
Busy Legislative Week Recapped in Capital (30) Minutes
In case you missed it, you can watch last week's Capital (30) Minutes, recorded on Wednesday 11/4, during which ACEP's Associate Executive Director for Public Affairs, Laura Wooster, provides a short recap of our successful ACEP20, an update on legislative activity to blunt the 2021 Medicare payment cuts, some positive news about ACEP's lawsuit against Anthem/BCBS's violation of the Prudent Layperson Standard, and where we stand after the elections.
CMS Finalizes Health Plan Price Transparency Regulation
On October 29, the Trump Administration finalized another major regulation that doubles down on its ongoing effort to promote price transparency in health care. As you may recall, the administration had already finalized requirements targeting hospitals. The new reg released last week is focused on health plans. It requires most health plans—including self-insured plans—to disclose pricing and cost-sharing information such as information on negotiated provider rates. Read more. 
ACEP Virtual Grand Rounds - November Topic: Neurology
November 18, 2020 | 10:00 am - 3:00 pm CT | Must be registered by 8:00 am Topics include vertigo, ocular vs. neurological emergencies, status epilepticus, TBA and stroke thrombolysis. Register today! 
Sickle Cell & COVID-19 Webinar Coming Up Nov. 20
ACEP, the American Society of Hematology & ED Sickle Cell Care Coalition are hosting "Sickle Cell Disease & COVID-19 Management in the ED" on Nov. 20 at 11 a.m. ET. This webinar will provide education on how to evaluate SCD patients in the ED presenting with symptoms concerning for COVID-19 and/or complications of SCD, with SCD-specific considerations for evaluation and treatment. 
EMF Has Two New Grants Available - Apply Here
EMF/LifeFlow Resuscitation Research Grant letters of intent are due Nov. 20.

EMF/NIDA Mentor-Facilitated Training Award in Substance Use Disorders Science Dissemination Solicitation proposals are due Nov. 30, 2020.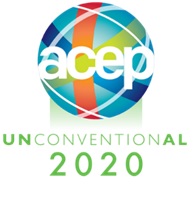 ACEP20 Access Continues, New Option Available for Non-Attendees
If you participated in ACEP20, remember that you continue to have access to the education, Research Forum, exhibit showcase and more. This content will remain on the ACEP20 platform for 90 days post-conference before moving to the ACEP Online Learning Collaborative for the remainder of your three-year access period. This is how you claim CME. 
Those who were unable to attend can still can still get the education you missed from ACEP20 Unconventional and earn up to 276 CME hours for three years with the Virtual ACEP20 component. One new element of Virtual ACEP20 compared to previous years is that it includes highlights from Research Forum, including State of the Art and Plenary presentations. 
New Podcast Focuses on Hepatitis A Outbreak in the U.S.
A recent episode of ACEP Frontline features host Dr. Ryan Stanton talking with Dr. Frank Lovecchio about what EM physicians need to know to protect themselves and their patients. Listen in. 
While you're at it, catch up on all the latest podcasts: 
ACEP Leadership and Excellence Awards
The program provides an opportunity to recognize all members for significant professional contributions as well as service to the College. Nominations will open in December and be accepted until March 1, 2021. Some of the newest awards include the Community Emergency Medicine Excellence Awward, the Innovative Change in Practice Management Award, the Pamela P. Bensen Trailblazer Award and the Policy Pioneer Award. Check out all Leadership and Excellence Awards. 

JACEP Open is the official Open Access journal of the American College of Emergency Physicians (ACEP). Complementing ACEP's flagship journal, Annals of Emergency Medicine, JACEP Open welcomes high quality reports representing the full spectrum of emergency care. 
Why publish in JACEP Open?
Open access – free to read for everyone

PubMed Central indexed

Fast turnaround times: 17 days to decision, < 30 days to publication

CME for reviewers

Podcasts

Visual abstracts
Submit at www.editorialmanager.com/jacep
JACEP Open is always looking for qualified reviewers. Please send your CV to Stephanie Wauson, Managing Editor, swauson@acep.org.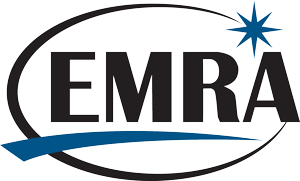 EMRA Opportunities for Residents and Medical Students
EMRA Committee Leadership applications are due December 1 for Chair Elect and Vice Chair positions for EMRA's 19 Committees.  
EMRA Medical Student Council applications are due December 1 to lead our medical student efforts.  
Applications are due for the Class of 2022 for the EMRA/ACEP Leadership Academy on December 31. The EMRA and ACEP Leadership Academy is a leadership/professional development program and virtual community for emerging leaders in emergency medicine.
EMRA Winter Awards Deadline: January 10.  Awards and scholarships include a travel scholarship for ACEP21, Resident of the Year, Fellow of the Year, Medical Student of the  Year, Chair of the Year, Residency Director of the Year, APD of the Year, Residency Coordinator of the Year and more. 
Minnesota Chapter ACEP
6 Greenhaven Bay #289
Faribault, MN 55021
© 2021 Minnesota Chapter ACEP. All rights reserved.