A Newsletter for the Members of the Minnesota Chapter - Fall 2019


Drew Zinkel, MD, FACEP
President
Shari Augustin
Executive Director
507.384.3164 | Website
President's Message
Drew Zinkel, MD, FACEP
To put it simply, surprise billing is the most important issue facing emergency physicians today. Please, if you haven't already, contact your legislator regarding surprise billing legislation by utilizing ACEP's advocacy toolkit. It will take you less than one minute to fill out the information required to email your legislators and make your voice heard.
Despite the snow and brisk temperatures, many of us were able to attend the American College of Emergency Physicians annual Scientific Assembly in Denver this October. The ACEP Council debated and passed several resolutions on topics including pay equity and transparency, creation of a public awareness campaign to highlight the value of emergency physicians, promotion of awareness of and support for physicians seeking care for mental health and substance use disorders, and that ACEP study and report the impacts of corporate and private equity investment in our specialty, amongst others.
The MNACEP/Minnesota Medical Association ED Mental Health Boarding Committee has held its first meeting this past October. The attendees included members from both physician organizations covering broad geographic regions and provider groups, the Minnesota Psychiatric Association, MN Public Health and Human Services, the MN Academy of Family Physicians, the MN Association of Community Mental Health Programs, and the National Alliance on Mental Illness (NAMI). Our committee is charged with creating a blueprint for improving boarding of mental health patients in emergency departments. The purpose of the effort will be to look at the mental health system's capacity for crisis and urgent care, as well as prevention efforts. While this work will focus on reducing the boarding of mental health patients in the ED, it will also look at upstream and downstream causes of boarding. Solutions identified through this work will serve as the basis for future policy and/or advocacy initiatives. A strategic framework was formed during our first meeting to guide our discussion moving forward on areas to focus our solutions.
It is with regret that I inform you that Shari Augustin, our MNACEP Executive Director for the last 35 years, has announced she will retire at the end of 2020. The board of directors has formed a search committee and hopes to hire a new executive director by September of 2020. Ideally the candidate will have some familiarity with our specialty and may be someone you already know at your institution. The position will be posted soon and we are asking our membership to spread the word.
Our annual Emergency Medicine Summit will be held in October 2020. This meeting will inform and engage emergency medicine practitioners throughout Minnesota on statewide issues pertinent to the practice and management of the emergency department.
Finally, this is my last newsletter address as your President. I want to sincerely thank you for the honor of serving the membership over the last two years. Our membership growth is strong, our board of directors is active and engaged, and with these strengths our organization will continue to live our mission to preserve health and save lives in Minnesota by promoting the highest quality of emergency medical care.
Watch for your e-ballot for the MNACEP Board of Directors to arrive in the next couple of weeks.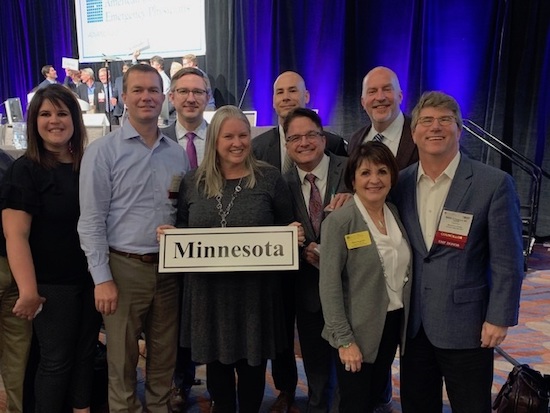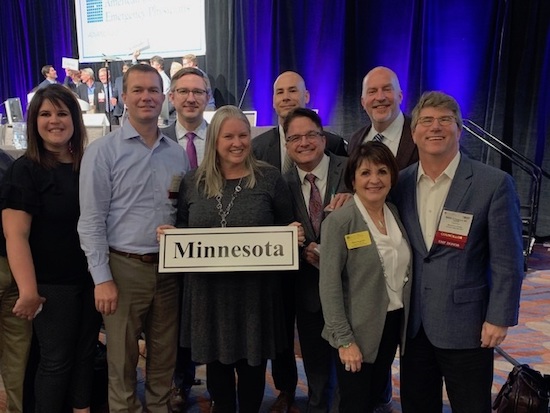 MNACEP Councilors & Executive Director attending 2019 ACEP Council meeting in Denver:
Heather Heaton, MD; Kurt Isenberger, MD; Drew Zinkel, MD; Lane Patten, MD; Tom Wyatt, MD; Tim Johnson, MD; Dave Nestler, MD; Bill Heegaard, MD; Shari Augustin, Exec Director.
Legislative Update
Buck McAlpin, Legislative Consultant
It's hard to believe we have already approached December and the next legislative session will begin February 11th. Since the last session adjourned in May the efforts to raise money from the respective caucuses continues to be fast and furious as we receive request from the legislature and Governor's office for campaign support. 
Over the interim, numerous issues continue to be worked on at the Capitol. The MN Department of Human Services continues to be scrutinized over recent leadership changes and perceived mishandling of Medicaid dollars. Hearings continue at the Capitol in the Republican lead Senate HHS Committee demanding some answers and solutions. I would expect that conversation to continue into the 2020 legislative session with efforts around restructure at DHS legislatively.
The House and Senate continue to negotiate with the Governor's office on an agreement on legislation addressing access to Insulin. Advocacy groups continue to pressure the Governor to have a Special Session to pass legislation that would take care of this issue. The sticking point seems to be on who would "pay" for the insulin. The Democrats are pushing for the Drug Companies to set up a pool of money to pay for it. The Republicans support other options like a "voucher" system. As we approach the timeline for the next legislative session, I would only speculate that a Special session may not happen this year.
The next legislative session is technically the 'Bonding" session or the "short" session and only lasts 3 months. As I look at the schedule for the next session, the timelines will be tight to move any real significant legislation. Last week I met and presented some legislative ideas to the staff and Committee Administrator of the Senate Health and Humans Services. They held the meetings with numerous Advocacy groups to try and better understand what the load would be for a hearing schedule. Roughly it looks like a few weeks of hearings only to make Committee deadlines. 
Please watch for upcoming meetings of the MNACEP Policy and Advocacy Committee. We appreciate the attendance from our membership.
Of particular interest is the Blue-Ribbon Task Force and the Opioid Task Force that became law last session and now have begun to meet. Below are the details and charter of each group.
Blue Ribbon Commission and the Opioid Task Force:
Minnesota's Blue Ribbon Commission on Health and Human Services seeks proposals to improve program efficiencies, produce savings, and promote better outcomes in health and human services.The 2019 Legislature and Governor Tim Walz created the Blue-Ribbon Commission on Health and Human Services and charged it with developing an action plan to transform the health and human services system. The statute provides at a minimum that the plan shall include strategies to:
Transform the health and human services system

Increase administrative efficiencies and improve program simplification within health and human services public programs

Identify evidence-based strategies for addressing the significant cost drivers of State spending on health and human services, including the Medical Assistance program

Reduce waste in administrative and service spending in health and human services

Advance health equity across geographies, racial and ethnic groups.
Ideas for consideration to the commission after midnight Sunday, Nov. 3 will be reviewed and considered at the discretion of the Commission through the Minnesota Health and Human Services Blue Ribbon Commission public website.
The Opiate Epidemic Response bill establishes the Opioid Epidemic Response Advisory Council to develop and implement a comprehensive and effective statewide effort to address the opioid addiction and overdose epidemic in Minnesota.
The council will: 
Review of local, state and federal initiatives and activities related to education, prevention, treatment and services for individuals and families experiencing and affected by opioid use disorder

Establish priorities to address the state's opioid epidemic, for the purpose of recommending initiatives to fund

Recommend to the commissioner of human services specific projects and initiatives to be funded

Ensure that available funding is allocated to align with other state and federal funding to achieve the greatest impact and ensure a coordinated state effort

Consult with the commissioners of human services, health, and management and budget to develop measurable outcomes to determine the effectiveness of funds allocated

Develop recommendations for an administrative and organizational framework for the allocation, on a sustainable and ongoing basis, of any money collected from the Opiate Epidemic Response. 
Welcome New Members! 
Leslie A Adrian, MD
Iluonose Amoni, MD
Carmen Avendano, MD
Corey Patrick Babcock
Alex Basara, MBA
Matthew Walter Cohen
Cassandra Penner Davis
Nicole M Entenmann
Dennison William Gillen, DO
Lukas Gladstone, DO
Bergthor Steinn Jonsson
Amelia Krug
Christopher J. Ott, MD, FACEP
Andrea Lyn Patten, MD
Brady Pennig, DO
Michael Perlmutter
Brittany A Philpot, MD
Daniel Joseph Scholz, MD
Christopher J Solie, DO
Christopher N Sweat, MD
Alexandria Taylor, MD
Lexie Elizabeth Ulfers
Aliza Weinman, MD
Philip J Zorn
FROM NATIONAL ACEP


Take Action to Prevent Reimbursement Cut
Your Medicare reimbursements will be cut unless Congress acts before the end of the year. Help us urge Congress to take action to improve MACRA and to stop the upcoming cuts to ensure Medicare patients continue to have access to high quality emergency care. Click here to learn more and send a message to Congress today.
CMS Releases Final 2020 Medicare Physician Fee Schedule
Recently, CMS released its final 2020 Medicare Physician Fee Schedule (PFS) rule that includes changes that will affect Medicare physician payments and MIPS starting Jan. 1. The Regs & Eggs blog breaks down the final rule, emphasizing policies that apply to EM.
New Surprise Billing Toolkit Helps You Advocate Against a Rushed Solution
ACEP believes patients need a real cure for surprise billing, not a hurried, band-aid solution. Please contact your legislators to urge them to be thoughtful about passing the best solution rather than rushing something through. Our member advocacy toolkit has been updated.
Do You Give-A-Shift?
The number one issue facing emergency medicine in Congress today is surprise medical billing. ACEP is working hard to make sure that your voice is heard in this debate and that Congress finds the right solution that takes patients out of the middle and levels the playing field between physicians and insurers. In this critical time in emergency medicine, political action is more important than ever. You can make a difference on this issue by joining the fight with NEMPAC. Help ACEP fix surprise billing the right way by supporting NEMPAC today.
New Member Benefit for Physician Wellness & Assistance
The ACEP Wellness & Assistance Program was rolled out during ACEP19. It offers ACEP members exclusive access to 3 FREE confidential counseling or wellness sessions. Support is available 24/7, and sessions can be face-to-face, over the phone, or via text and online messaging. Includes 30-minute consultations for individual legal/financial matters. Learn more.
ACEP Introduces Citizen First Responder Program
ACEP's new first responder training program, Until Help Arrives, was officially unveiled during ACEP19 in Denver with a series of events to highlight how emergency physicians can positively impact their communities by conducting training sessions to teach the public basic life-saving skills. Read more.
New Resources to Help Small Groups
ACEP has developed new resources specifically to benefit small groups. A new Small Group Advisory Group is a team of seasoned small group members who have volunteered to support the small group practice model by sharing their expertise with other small group members who are looking for guidance or wanting to tap into the experience of others as they face various challenges unique to small groups. If your small group is dealing with an issue that you'd like to ask the advisory group about, just send us an email at smallgroups@acep.org. ACEP has also developed an online community for small group members to share ideas and discuss issues. To joint that group and see the other small group resources available, go to www.acep.org/smallgroups
ACEP and ENA Team Up to Tackle Violence in the ED
ACEP and ENA have joined forces to combat violence in the emergency department through a new campaign entitled "No Silence on ED Violence."  The campaign is aimed at raising public awareness of the frequency and severity of assaults against emergency physicians and nurses, and to advocate for action by stakeholders and policymakers to meaningfully address this crisis. Learn more about the campaign and help us demonstrate how widespread this problem is by sharing your story at www.stopEDviolence.org. 
ACEP-Supported Bill to Prevent ED Violence Passes House
ACEP applauds the House passage of the bipartisan, "Workplace Violence Prevention for Health Care and Social Service Workers Act," sponsored by Rep. Joe Courtney (D-CT), which requires certain health care employers to implement plans to prevent violence against health care workers. "The epidemic of violence in our nation's emergency departments is unacceptable," said ACEP President Dr. Bill Jaquis. "ACEP appreciates Representative Courtney's unwavering leadership on this critical issue." 
Nominate an Outstanding Medical Student
The ACEP/EMRA National Outstanding Medical Student Award recognizes 4th-year EM-bound medical students who excel in professionalism, leadership, service, research and academic excellence. Nominate a deserving student by Jan. 1.
New online course on opioid use disorder is approved by ABEM for "Part IV"—and it's free
You already know that opioid-related deaths have risen to epidemic proportions. And that your emergency department is the only point of access many at-risk patients have to lifesaving interventions. A new ACEP course—free, thanks to a SAMHSA grant—can teach you how to provide better care, make an immediate impact, save lives, and satisfy your ABEM PI requirement. Learn more about the ABEM-approved pathway and the optional education module now. Approved for AMA PRA Category 1 CreditsTM
ACEP seeks task force members for a new Point of Care App: emPOC 
Now is your chance to get involved!  
Working with no network? Are you offline? This FREE, native app with helpful bedside tools can be accessed even with the absence of an internet connection. emPOC is available exclusively to ACEP Members as a benefit to membership. All tools can be accessed on our website. If you are interested in helping steer the direction of emPOC and giving expert advice on how ACEP's new and exciting app can be an even greater asset to our membership, please email Riane Gay at rgay@acep.org to receive more information on how you can get involved.
EMF Announces 2020/2021 Grant Opportunities
The Emergency Medicine Foundation (EMF) has announced its 2020/2021 research grant opportunities. Review the request for proposals and apply for funding by the February 7, 2020 deadline. Four new directed research grants are available on Nasal High Flow Therapy for Respiratory Compromised Patients in the ED, Reducing Burnout through ED Design, Better Prescribing Better Treatment Program, and Diagnostics Research, in addition to EMF partnered grants. 
Psych Coalition to Host Behavioral Emergencies Workshops
The Coalition on Psychiatric Emergencies is hosting an interactive pre-conference workshop Dec. 11 in Scottsdale, AZ in advance of the National Update on Behavioral Emergencies. The early bird rate ($179) expires Dec. 1.
Geriatric Emergency Department Accreditation: Delivering Geriatric Care Standardization
Older adults account for 46 percent of all emergency department visits resulting in hospitalization. Approximately one out of every 10 hospital admissions are potentially avoidable, and the majority (60 percent) of those admissions are for patients 65 and older. Read More about GEDA in the latest SAEM Pulse issue.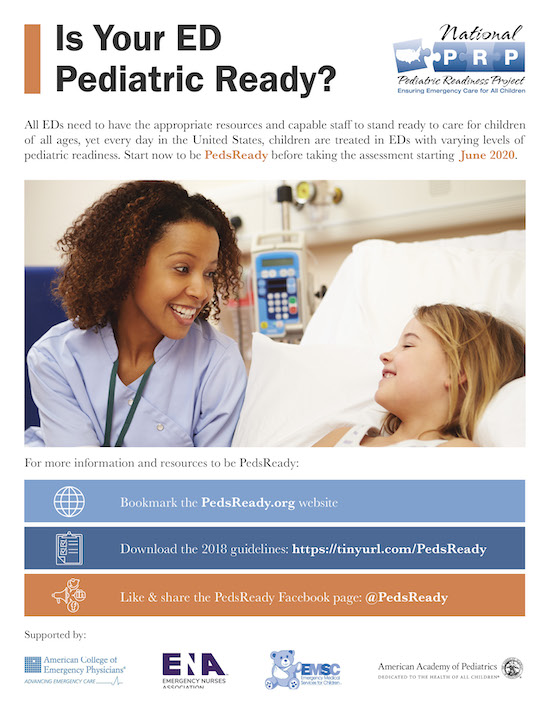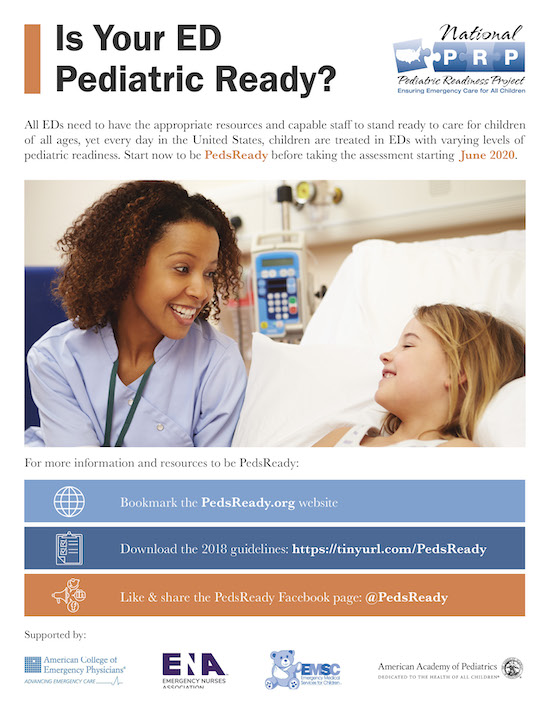 Minnesota Chapter ACEP
6 Greenhaven Bay #289
Faribault, MN 55021
© 2021 Minnesota Chapter ACEP. All rights reserved.