A Newsletter for the Members of the Kentucky Chapter - Summer 2020

Timothy G Price, MD, FACEP
President
Ashlee Melendez, MSPH, BSN
Executive Director
502.852.7874 | Website
Telehealth's Indirect Impacts on the Emergency Department
Isaac Shaw, MD
Chair, Education Committee
Since the United States went on lockdown in the spring of 2020, the landscape of the United States healthcare has changed drastically. As healthcare providers and administrators, we must now consider which of these changes we will continue. One promising change is the increasing practice of utilizing telehealth services. As emergency physicians, we provide a safety net for the underserved in our community with poor access to primary care. Perhaps expansion of telehealth can help shoulder some of this responsibility. 
Prior to the public health emergency, 13,000 Medicare fee-for-service (FFS)beneficiaries used telehealth services. In the final week of April, this number increased to nearly 1.7 million beneficiaries according to Medicare FFS claims data.  Traditionally telehealth was viewed as a means for rural communities to access healthcare. However, this expansion of telehealth could affect both urban and rural practice environments. In fact, approximately 30 percent of Medicare FFS beneficiaries used telehealth services in urban areas according to this same claims data.
During March and April of 2020, in the beginning months of the pandemic, emergency department visits fell by 42% according to the National Syndromic Surveillance Program. What proportion of this is attributable to telehealth visits reallocating patients seeking care in emergency departments remains to be known. However, while the gold standard of care in an Emergency Department visits remains an in-person visit, the indirect benefits of telehealth on problems like ED overcrowding should be further studied and explored. 
President Trump recently signed an executive order to continue full reimbursement for the expanded services provided by telehealth for Medicare beneficiaries after the pandemic. There is bipartisan support to make these changes permanent, but congressional lawmakers have yet to pass legislation to do so for both government or private insurers. Consider contacting your local state and federal legislatures to ask them to support this expansion of services, rather than reversing course on this promising new technology. 
Trying to be an Intern During a Pandemic
Blake Davidson
University of Kentucky
Department of Emergency Medicine, PGI
Intern year had started out how most of us had imagined. Bumbling through the ED, second guessing every order for Tylenol, just trying to get comfortable with the idea that I am responsible for someone's medical care. Our program switches between off-service rotations and ED months every other month. 
Finally, around February I was at a point where I felt comfortable with the flow of the department and found myself stepping out of my comfort zone more often to challenge myself.  At this point we had heard about this virus that was sweeping around the world at a rate no one could quite understand. They had shut down entire cities in China and the first few cases in the US had arrived by the end of the month.
Meanwhile, we were still trying to carry on business as usual and come up with plans to handle what would come. By March Kentucky had its first case and it was full hands on deck. We were seeing countries like Italy and Spain be decimated by this terrible disease. >> READ MORE
The Practice of Wellness
Move. Rest. Nutrition. Wisdom. Community.
Build resilience.
Be present.
Martin Huecker, MD
Chair, Wellness Committee
Hey everyone! Hope you had a fulfilling month. Here are some ideas for wellness practice. 
Big Concerts at a Tiny Desk
Here is a music recommendation you cannot pass up. If, like us, you have been out of the loop since 2012 on NPR's Tiny Desk Concerts, immediately check them out on the NPR website, YouTube, or in iTunes podcasts.
These are 3-5 song concerts performed in the NPR office at a 'tiny desk.' Quite a few big name artists, but many independent ones and even some who were discovered in a contest for the show. Some of our favorites are Leon Bridges, Macklemore, Coldplay, Lumineers, and if you are feeling adventurous, Moon Hooch. Thanks Trent for the recommendation!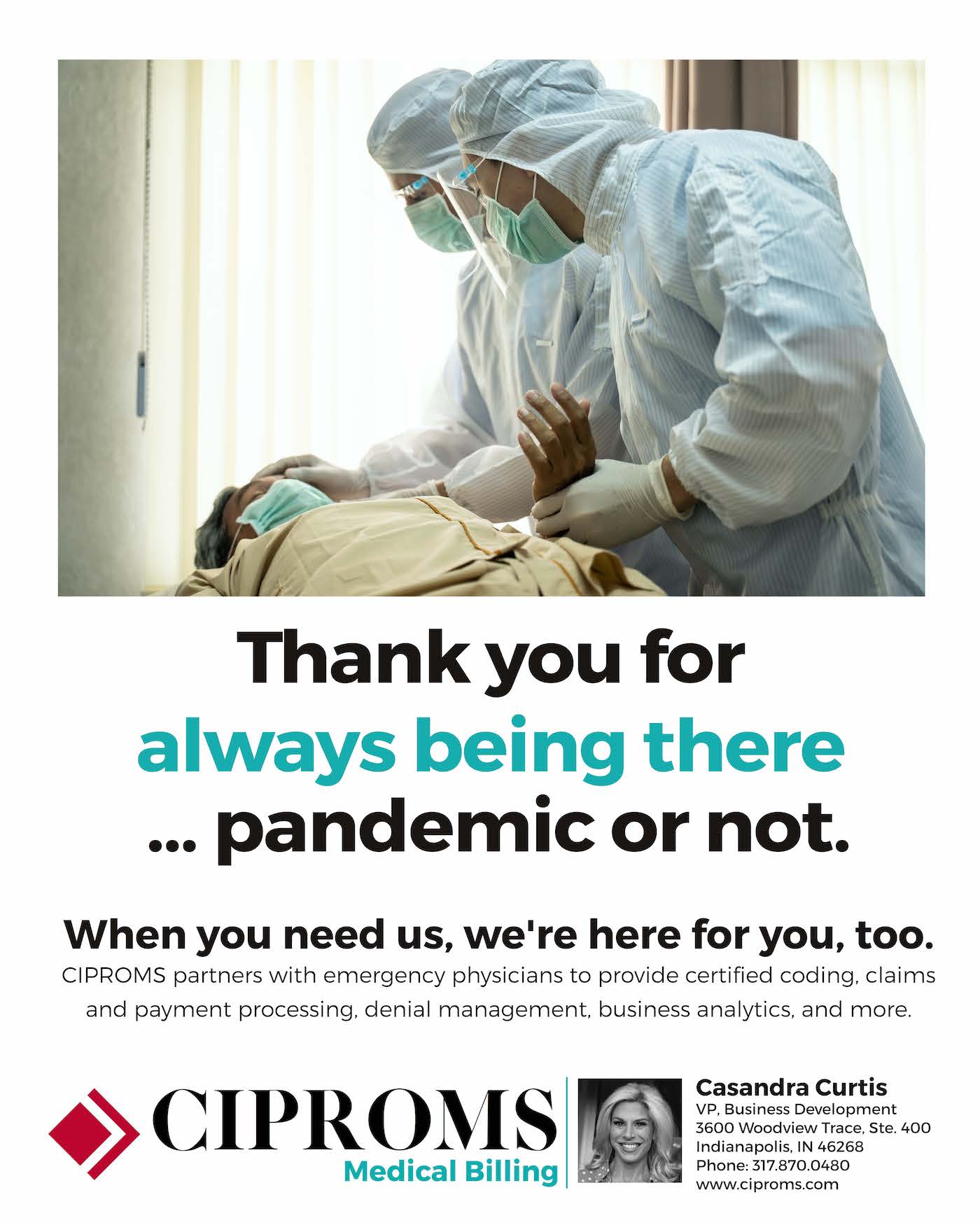 Welcome New Members!
Bradley Blankenship, MD
Josiah Burrows, MD
Sean Cady, DO
John Michael Cook, DO
Danielle Dardis, MD
Hilary L Davenport, DO
Erin Davren, MD
John Dickens
Haedan Eagar
Joshua Enyart, DO
Kaitlyn Plank Baird Ferko
Daniel Tyler Fisher, MD
Nicole Ann Grant, DO
Jessica Graves
Jarrett Greer, MD, FACEP
Madison L Harmon, MD
Stephen Zachary Harrett
Jessica L Houck, MD
Taylor Blaine Jordan, MD
Linda Y Katirji, MD
Matthew C Lally, MD
Faith Louthan
Alexis Inge Luedke, MD
Kevin C Meyer, MD, FACEP
Avery Newcomb, MD
Kyle Peters, MD
Alexander Chase Peterson, MD
Lauren M Quinn
Michael K Ritchie, MD
Travis C Sewalls, MD, FACEP
Karan Samir Shah, MD
Rachel Clare Shercliffe, MD
Austin Sowers, MD
Taylor Strohmaier, MD
Jarred Jeremy Thomas, MD, FACEP
Morgan C Uebelacker
Ross Wanner, MD
Mitchell Weeman, MD
Zhengqiu Zhou, MD

Stay current with the COVID-19 Center. It's your one-stop-shop for clinical and legislative updates. Quick Links: Physician Wellness Hub | COVID-19 Field Guide
New PSA Shines Light on Vital Role Emergency Physicians Play in Protecting Patients
ACEP, with support from the Emergency Medicine Policy Institute (formerly EMAF), developed a PSA to demonstrate the value of emergency medicine and the vital role emergency physicians play in catching those who fall through the cracks of the health care system. The PSA will begin airing on TV stations across the country in the next week or so, but we are officially launching it today to our members, chapters, press and the public. 
Get PPE through Project N95
With member concerns about the quality of N95 masks on the open market, ACEP has joined with Project N95 to offer PPE to you at volume prices. This exclusive benefit for ACEP members is available only through August 26. Registration opens at 4 p.m. ET Wednesday, August 19 and is only available to members in the 50 states of the US, DC and Puerto Rico. 
ACEP & EMRA Launch Diversity Mentoring Initiative on August 15
This collaboration between the ACEP Diversity, Inclusion and Health Equity Section (DIHE) and EMRA's Diversity & Inclusion Committee that supports leadership and career development for diverse medical students, residents, fellows, academic attendings and community emergency physicians in the EM community. The first 200 mentees have been matched with 100 mentors from across the EM community. If you're interested in being part of the next cohort, slots will open up in six months. Follow #mentorsofEM and #menteesofEM on Twitter to keep tabs on the program's progress, and learn more at mentor.acep.org. 
New Policy Statements and Information Papers
During their June 2020 meeting, the ACEP Board of Directors approved the following new policy statements and information/resource papers. For a full list of the College's current policy statements, consult the ACEP Policy Compendium. 
New Policy Statements: 
Expert Witness Cross-Specialty Testimony for Standard of Care
Leadership and Volunteers Conduct Policy
Revised Policy Statements: 
2020 Compendium of ACEP Policy Statements on Ethical Issues (page two of the Code of Ethics)
Guidelines Regarding the Role of Physician Assistants and Nurse Practitioners in the Emergency Department
Role of the Emergency Physician in Injury Prevention and Control for Adult and Pediatric Patients
New Information/Resource Papers (Smart Phrases)
Antitussive Medications for Children
Coronavirus Concern — Confirmed or Suspected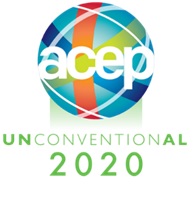 ACEP20 is a CME Jackpot + Announcing Special Guest: Dr. Anthony Fauci! 
ACEP20 will include more than 250 hours of CME education, but here's the best part: Attendees get access to this education and CME for THREE YEARS after the event! All of the live events will be debuting during the original dates: Oct. 26-29. We are happy to announce our first special guest at ACEP20 – Dr. Anthony Fauci, NIAID Director. We'll be unveiling other celebrity keynote speakers throughout August, so follow ACEP's social media channels for those exciting announcements. Click here for more information and to register.  
Upcoming Webinar: The Long and Winding Road of an Epidemic: Prescription Opioids, Heroin, and Beyond
Join us on August 31, 2020 from 1pm - 2pm CT for the first installment in a 6-part free webinar series on opioid use disorder, federal and state regulations/regulatory considerations and state initiatives. Click here to register.
Moderator and Panelists:
Chadd K Kraus, DO, DrPH, MPH, FACEP, Director, Emergency Medicine Research Core Faculty, Geisinger Medical Center, EM Residency Associate Professor of Medicine, Geisinger Commonwealth School of Medicine

Harry Monroe, Director, Chapter and State Relations, ACEP

Jeffrey Davis, Regulatory Affairs Director, ACEP
The webinar will be recorded and link to recording will be made available to all registrants. For more information, please email Mari Houlihan at mhoulihan@acep.org.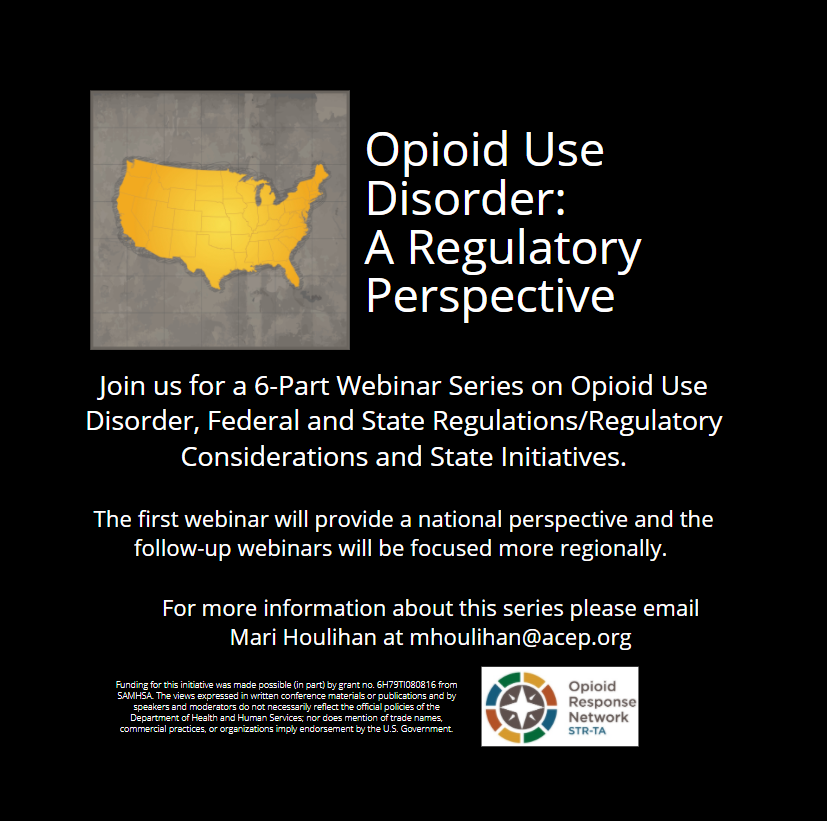 Regulatory Updates
Check out our Regs & Eggs blog for the latest regulatory updates. 
2021 Physician Fee Schedule Proposed Rule: What You Need To Know
ACEP recently published a new comprehensive summary of the 2021 Physician Fee Schedule Proposed Rule and its potential effect on emergency medicine. Last week, we sent a letter expressing our concerns with the proposed cuts and calling on Congress to waive budget neutrality requirements to avert the cuts that pose a significant threat to EM physicians and the health care safety net. Voice your concerns by joining the thousands of ACEP members who have urged their legislators waive the budget neutrality requirement for calendar years 2021 and 2022 by signing on to a bipartisan "Dear Colleague" letter. 
HHS Reopens Application Process for Provider Relief Funding
Most EM groups were eligible to receive funding from the Medicare General Distribution. If you missed the original June 3 deadline, you may be eligible to apply now. Note: If you already received funding from the "General Distribution" and kept it, you cannot apply for additional funding. The cap in funding is still 2% of your annual patient revenues.
CMS Delays AUC Program to 2022
CMS recently announced that it would delay the full implementation of the Appropriate Use Criteria (AUC) program until at least the start of calendar year (CY) 2022. ACEP has long advocated for emergency physicians to be exempted from this program. Learn more about the AUC program.
As of Aug. 1, all laboratories must report certain data elements for all COVID-19 tests (including patient demographic data). The responsibility of collecting this information may fall on emergency physicians. 
What President Trump's Executive Order on Rural Health and Telehealth Means for EM
On August 3, President Trump issued an executive order (EO) that calls on the Department of Health and Human Services (HHS) to develop new payment models aimed at transforming how clinicians practicing in rural areas are reimbursed under Medicare. Further, the President states in the EO that he believes that many of the telehealth flexibilities available during the COVID-19 public health emergency (PHE) should be made permanent and asks HHS to issue a reg that would examine which services should continue to be provided to patients via telehealth after the PHE ends. On the same day the EO was issued, the (CY) 2021 Physician Fee Schedule (PFS) and Quality Payment Program (QPP) proposed reg was released, which includes a robust set of proposed telehealth policies. Last week's regulatory blog digs in to the telehealth proposals and what they could mean for emergency physicians.
Related News: New Analysis Reveals Worsening Shortage of Emergency Physicians in Rural Areas
Urge Congress: Please Support Mental Health Resources and Protections for COVID-19 Health Care Providers
ACEP applauds last week's introduction of the Lorna Breen Health Care Provider Protection Act in the Senate. We worked closely with the legislators on the development of this bill and encourage ACEP members to contact their legislators to ask for their support. Read our latest Member Alert for information about this legislation and the other bills ACEP is supporting that advocate for the wellbeing of frontline health care workers.
Marking Physician Suicide Awareness Day
Physician Suicide Awareness Day is coming up on Sept. 17. ACEP will be providing updates on the Dr. Lorna Breen Health Care Provider Protection Act and additional tools and resources to mark this solemn occasion. As we advocate against barriers that prevent EM physicians from seeking mental health care, ACEP encourages members to visit the Wellness Hub at acep.org/wellness-hub for multiple pathways to help you find the support you need during this challenging season for our profession.
The Innovation in Suicide Prevention Award recognizes promising and innovative acute care activities in the area of suicide prevention that improve patient outcomes and improve lives of patients and/or providers. Nominations are due Sept. 1.  
NEMPAC Charity Match
For a limited time, your NEMPAC contribution of $100 or more will be matched 10 cents on the dollar by ACEP to a charitable cause that provides resources to the COVID-19 front lines. The more you give, the more we give back! You can choose from one of three charities after making your contribution online: EMF COVID-19 Research Fund, GetUsPPE.org or the American Foundation for Suicide Prevention. Click here to join your fellow ACEP members today to support meaningful political and charitable involvement.
Be Accredited to Provide Pain & Addiction Care in the ED
Show your community that your ED is part of the solution. ACEP is now accepting applications for the Pain & Addiction Care in the ED (PACED) Accreditation Program, developed for EM physicians by EM physicians. 
PACED, the nation's only specialty-specific accreditation program, will provide the education, tools & resources you need to provide better care for patients in pain & those with substance misuse. 
Elevate the quality of patient care with innovative treatments, alternative modalities, and impactful risk reduction strategies in a collaborative team setting, resulting in positive outcomes for your patients, families, providers, and communities. Learn more at www.acep.org/PACED or contact us at paced@acep.org
Kentucky Chapter ACEP
P.O. Box 2831
Louisville, KY 40201
© 2021 Kentucky Chapter ACEP. All rights reserved.