A Newsletter for the Members of the Kentucky Chapter - Spring 2019 

Timothy G Price, MD, FACEP
President
Ashlee Melendez, MSPH, BSN
Executive Director
502.852.7874 | Website
Out of Network / Balance Billing
It is all over the news and social media; out of network, balance billing, surprise billing, or whatever you want to call it. Hundreds and thousands of dollars are being billed to patients for healthcare services. Is this out of network providers, large deductibles, or not in contract? YES!! All of this and so much more.
Arizona addressed this 20 years ago. Todd B. Taylor, MD, FACEP is sharing a few effective arguments used in the debate in Arizona that could be useful to Kentucky. READ MORE.  
ACEP also has various resources and materials on balance billing on its website, including fact sheets, strategies and proposed solutions, model legislation, testimony and letters, etc. Please note that most of the information is password protected for ACEP members only. 
Residents' Corner
Experiencing ACEP's Leadership and Advocacy Conference
Kyle Dougherty, MD
UK EM Resident
The Leadership and Advocacy Conference (LAC) was an amazing opportunity to learn from some of the greatest minds in EM Leadership and to meet with our congressional delegates on hot button topics that bridge emergency medicine and politics. I met with Senator Rand Paul and Representatives Andy Barr and Brett Guthrie and had the chance to advocate for our Kentucky patients. We spoke about the growing need for resources for mental health and I am hopeful that our requests are being heard. At the top of the docket was the issue of "surprise billing" which permeates through recent health political news headlines. Our team was able to highlight the New York model for arbitration dispute resolution and work towards improvement in financial protections for patients within their insurance policies.
On top of being able to meet with congressmen and help enact change in the politics of healthcare, the LAC was a great place for networking and spending time with colleagues from across the nation. The KACEP team, including Drs. Stack, Brewer, Stanton, Price, Bequer, and myself were able to make new connections within and outside of KACEP. It was a pleasure to spend time as part of the team and get to learn the ways in which real change happens in our political sphere while enjoying the city of Washington D.C 
Alex Bequer, MD
UofL EM Resident
As a University of Louisville PGY2 resident, I had the pleasure of attending ACEP's LAC conference this May 2019. As part of the conference, we were able to attend multiple educational lectures throughout the first two days. The lectures were different to other conferences as they focused on advocacy. We learned about how to advocate for our unique patient population compared to most other specialties, as well as ways to advocate for Emergency Medicine as a growing and vital field in medicine. We were paired up with ACEP representatives from the state of Kentucky, including long time members, such as Dr. Brewer and Dr. Stack, whom have attended LAC for many years, as well as a UK PGY1 EM residency whom was also attending for the first time. I enjoyed meeting these individuals doing their part for EM medicine in Kentucky, learning about their experiences, and the changes they hope to enact. The highlight of the trip was spending the day at Congress, meeting with Senators, Representatives and/or their staff members. Seeing the veteran ACEP representatives fight for our causes and then having the opportunity to join and promote in conjunction with them to our state leaders made this a truly distinctive experience. It was such an honor to have had the opportunity to attend, and I look forward to doing so again in the future.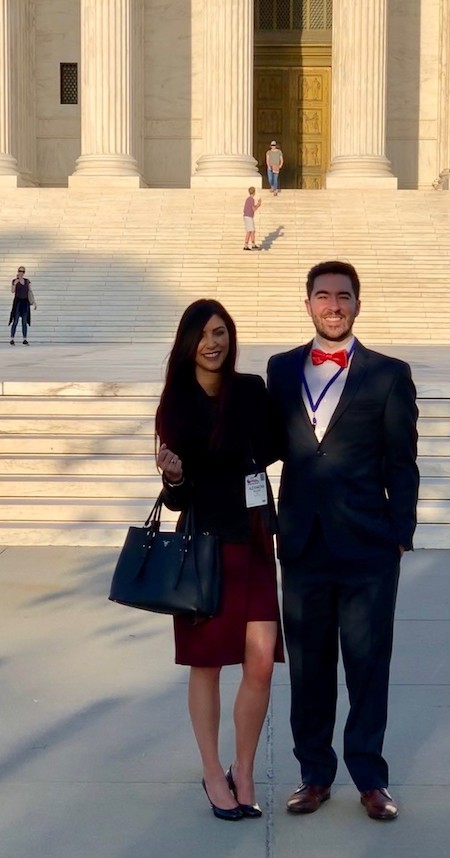 Going to the Hill: Residents Kyle Dougherty and Alex Bequer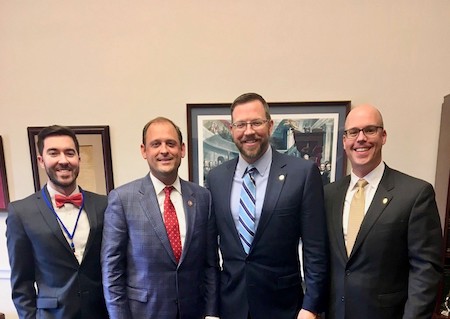 Dr. Dougherty with Rep. Andy Barr, Dr. Stanton and Dr. Stack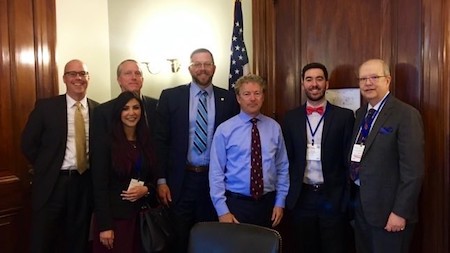 Dr. Stack, Dr. Price, Dr. Bequer, Dr. Stanton, Rep. Rand Paul, Dr. Dougherty and Dr. Brewer
CIPROMS Newsletter
You might need a vacation after reading about the latest Anthem payment policy in our feature story this week. Starting August 1, Anthem Blue Cross and Blue Shield will begin conducting post payment reviews of professional ER claims billed with level 5 E/M codes for most of the states Anthem serves, although Indiana is not currently included. You'll find that story, and several others in this month's ER edition of our newsletter:
Anthem to Implement Post-Pay Reviews for ED Level 5 Claims in Some States; Indiana Currently Excluded
Breaking Down the Growth in Emergency Department Visits
Emergency Department Services Comparative Billing Report to Be Released in May
Guidance for ER Physicians Treating Loved Ones, Colleagues or Themselves
University of Arizona To Offer A Bachelor of Science Degree in Emergency Medicine Service
EMerald Coast Conference 2019
Contact us to subscribe to our newsletter.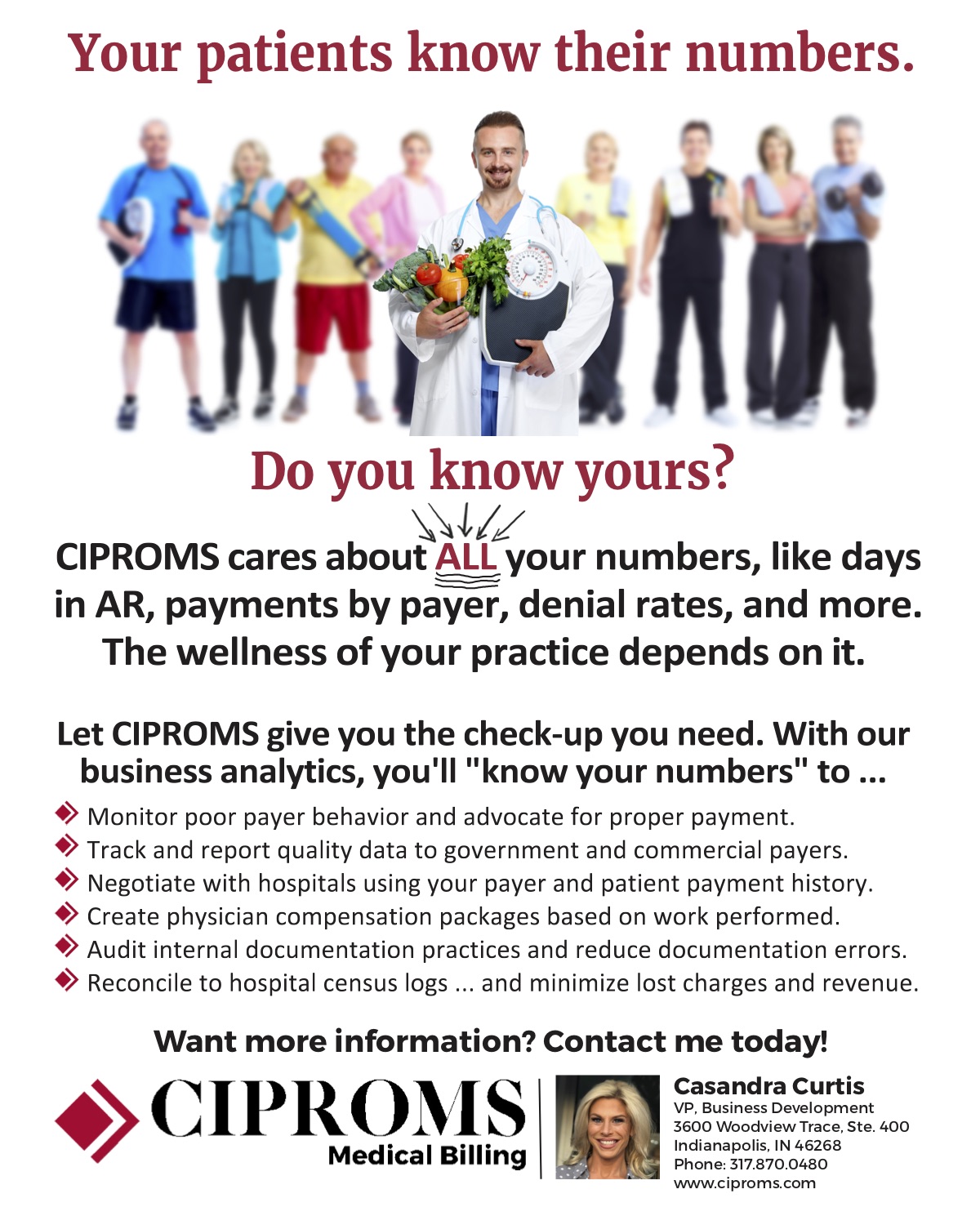 How do I give Buprenorphine in the emergency department? 
Check out this new ACEP point of care tool. 
FROM NATIONAL ACEP

States Find Tool for Quick Legislative Response
Harry J. Monroe, Jr. Director, ACEP State and Chapter Relations 
Those of us that work on state legislation often struggle with the pace of activity, particularly as deadlines approach for bills to get out of committee or as the end of the session nears. When ACEP rolled out engagED as a new social media platform for member communication and collaboration, I am not sure that it was really thought of as a new tool for advocacy efforts, but its value has been shown by at least a couple of chapters. READ MORE
New Policy Statements, PREP and Information Paper
During their April 2019 meeting, the ACEP Board of Directors approved the following new or revised policy statements/PREP/information paper:
New Policy Statements: 
Salary and Benefits Considerations for Emergency Medical Services Professionals
Small Motorized Recreational Vehicles
Violence Prevention and Intervention in Emergency Medical Services Systems 
Revised Policy Statements:
Revised Policy Resource and Education Papers (PREPs): 
Resource Utilization in the Emergency Department: The Duty of Stewardship  
New Information Paper: 
Articles of Interest in Annals of Emergency Medicine - Spring 2019
Sam Shahid, MBBS, MPH
Practice Management Manager, ACEP
ACEP would like to provide you with very brief synopses of the latest articles and articles coming soon to Annals of Emergency Medicine. Some of these have not appeared in print. These synopses are not meant to be thorough analyses of the articles, simply brief introductions. Before incorporating into your practice, you should read the entire articles and interpret them for your specific patient population. View synopses here.
Point of Care Tools
ACEP's point-of-care tools are transforming care at the bedside. We've recruited the field's top experts and thought-leaders to develop tools our members can trust and deploy in the clinical setting. The evidence-based, clinical content provided in these tools ensures that you are providing the best possible care to the patients in your emergency department. Tools can be found on topics:
AFIB – Management of Atrial Fibrillation
ADEPT – Confusion and Agitation in the Elderly 
BUPE – Use of Buprenorphine in the ED 
DART – Recognition and Treatment of Sepsis
ICAR2E – Identification of Suicidal patients
And more..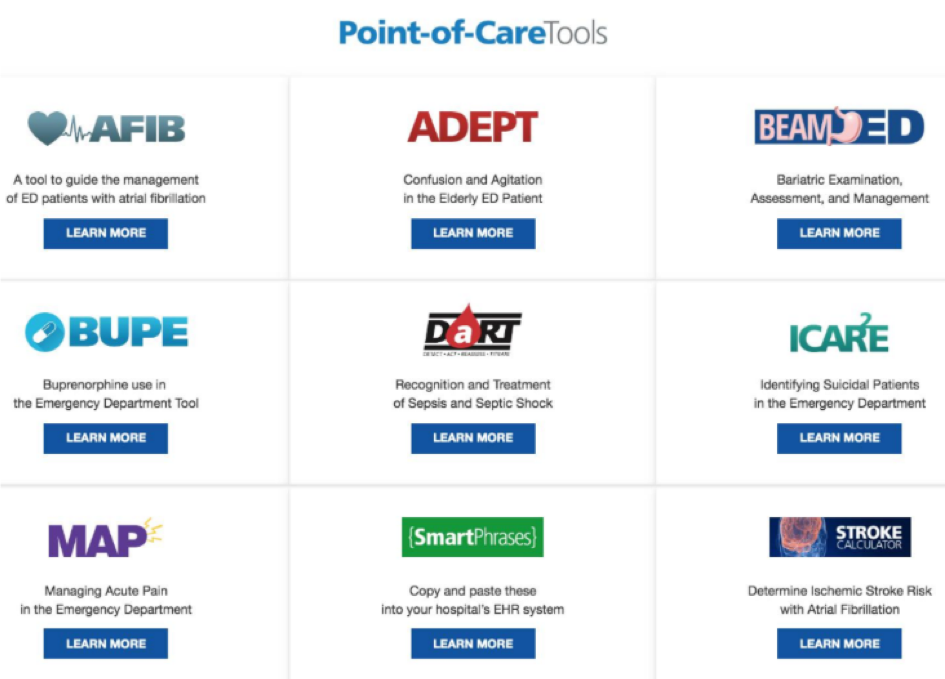 Registration open for the ACEP/CORD Resident's Teaching Fellowship
Do you have a resident aspiring to an academic career? Want to give them the jump start they need?  Spots still open for the ACEP/CORD Residents Teaching Fellowship this fall (Aug. 6-8 2019) – sign up soon as these seats go fast! Register here. 

Registration Open for the EMBRS Course
Emergency Medicine Basic Research Skills (EMBRS) is a 9-day, 2-session program where participants learn how to identify clinical research opportunities and become familiar with clinical research and outcomes. Participants are also eligible to receive an EMF/EMBRS grant based on their research grant application. Click here to learn more or email ACEP's Academic Affairs to register.  The next course will take place Dec. 2-7th, 2019 (session 1) and April 14-16, 2020 (session 2) in Dallas, Texas. 
Kentucky Chapter ACEP
P.O. Box 2831
Louisville, KY 40201
© 2021 Kentucky Chapter ACEP. All rights reserved.