A Newsletter for the Members of the Rhode Island Chapter - Fall 2019 


Otis Warren, MD, FACEP
President
Marc Bialek
Executive Director
401.331.1337 | Website
Make sure you check out RI ACEP out on the web and social media!
Website | Facebook | Twitter | 
EngagED – The RI ACEP E Community just for Members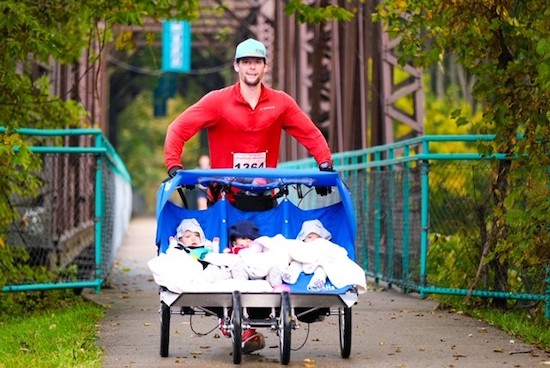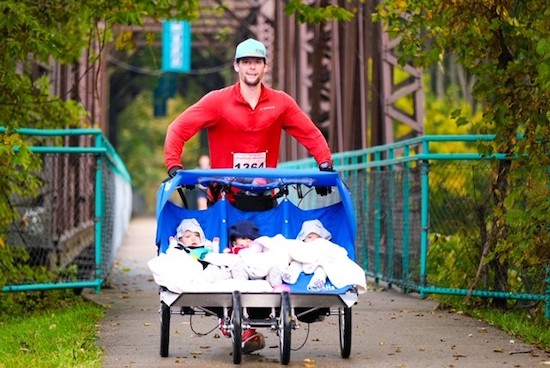 In this picture, RIACEP member Kyle Denison Martin, DO, MPH pushes his triplets in a baby jogger for 26.2 miles to set the Guinness World Record for "Fastest Marathon Pushing a Triple Pram (Male)". This record was set to raise funds for Partners in Health (PIH), an international non-profit organization that provides neonatal services in several low and middle income countries including Haiti, Sierra Leone, Liberia, and Rwanda.
Recently, quadruplets were born in Haiti at a hospital supported by PIH funding. These children would not have survived without the neonatal services provided at this facility. We hope that you will support our record-setting effort by donating to Partners in Health. Thanks so much!
Thank You from The President
Dear RI ACEP members,
I wanted to extend a sincere thank you for all of your help with your advocacy on out-of-network billing. I realize your days are busy and the extra time and effort to write our senators and congressmen is substantial. I also realize that the last thing anyone wants are more emails asking you to "take action" or "donate now."
For those of you who did take the time to write our senators and congressmen, I want to assure you your efforts are paying dividends. While this debate is far from over, there are indications in Washington that our message is gaining momentum. I received a personal letter from Senator Reed letting me know our voice is heard hear in RI (he did not make any specific promises but he understands our position and the issues). 
For those of you who simply renewed your membership, came to one of our events, or read this newsletter, I wanted to thank you as well. Your membership and your involvement, however you choose, helps advance our field, our colleagues and our patients. 
I look forward to a busy legislative session starting in January, and one of my goals as president is to update you on specific legislative measures that affect our practice. So, expect more emails (via EngagED) regarding legislation and hearings at the State House. Legislation is a difficult thing to keep track of in real time, and I will do my best to inform our membership about important bills and hearings. If you have any issue that you think deserves the attention of RI ACEP or our influential PAC, please let me know and I'd be happy to discuss some strategy. 
Thank you again for all you do.
Otis Warren, MD
RIACEP President
Amendment to the Goldner-Perry Act
By Mike Lee, MD
This year, RI State law has changed regarding how we contact someone on behalf of opioid overdose patients. This memo details the new law and the important change to our practice. Read More. 
Lots Going on in the World of TOX!
By Jason Hack, MD, FACEP, FACM
Dr. Hack was selected to sit on the Governor's task force for Vaping. First meeting is upcoming and so will the updates! In the meantime, counsel your family, friends and patients that until the etiology of the vaping related illness is discovered, they should not be using these products. 
DEA Take Back Day
People keep lots of unused, unneeded and expired medications in their home. Having so many extra medications in the home is both a source of opioid medication diversion and a risk to everyone that lives there:
People can take them by accident and overdose!

People can steal them and use them for unintended purposes!

Children can get into all these extra pills and get hurt!
Your options for getting rid of this 'Medication Clutter" include disposing of them yourself or getting rid of them through an established and safe way. There are good online resources on how to do this yourself. Yhe U.S. Food & Drug Administration has a website dedicated to this: Disposal of Unused Medicines: What You Should Know. Most communities have many sites. This website will tell you your nearest one! 
LAST TAKE BACK Day on October 29, 2019: Total Weight Collected: 882,919 lbs (441.5 Tons).
Make your Home, and the Homes of your patients safer! If you missed Take Back day, this site will help you find Take Back locations near you!
Pictures from the September 2019 RIACEP Meeting with special guest speaker John Holstein from Zotec Partners.
Thank you to everyone who joined us for a great event at the Marriott in Providence! VIEW PHOTO GALLERY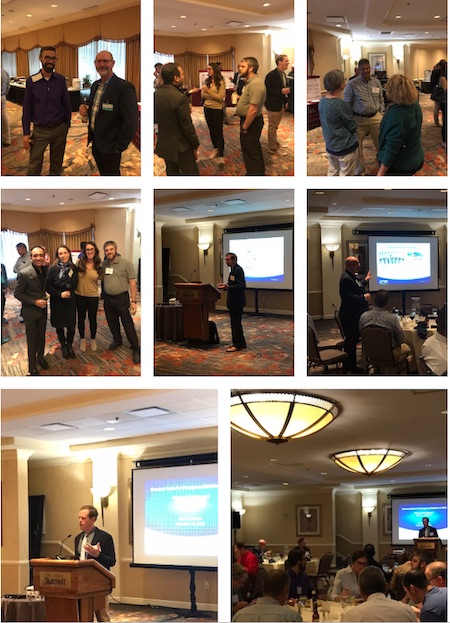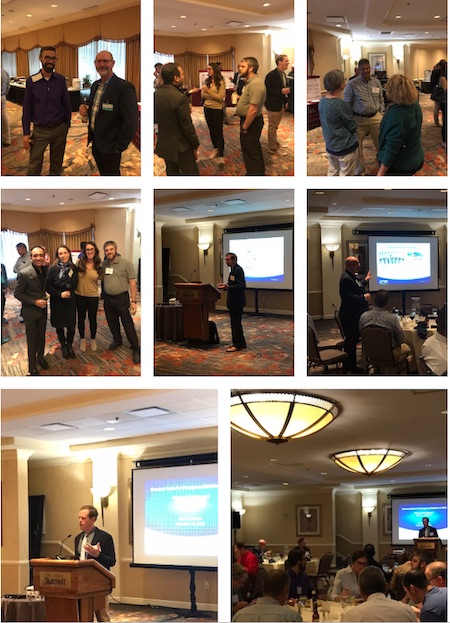 In the next newsletter you will see great pictures from the November 14th Fall CME Event that took place at the Lifespan Simulation Center and CAV Restaurant in Providence.
Save the Date these 2020 RIACEP Events: 
March 11, 2020 RIACEP Open Forum
April 1, 2020 RIACEP Advocacy Day
June 17, 2020 RIACEP Annual Meeting – Ocean Cliff, Newport, RI 
September 25, 2020 Rhode Island Medical Society Convivium – Narragansett Towers, Narragansett, RI 
November 19, 2020 RIACEP Fall CME
Welcome New Members!
Neil A Bhutwala, DO
Jonah E Ruddy, DO
Sameer Sethi, MD
Jonathan Vanadore, DO
Lisa Vezikov, DO
Danielle Castagneri
John Paul Craford, MD
Cynthia M Gaudet
Tri V Pham, DO
Boyd Biao Qu
Jacob Thomas Ricke, DO
FROM NATIONAL ACEP


Take Action to Prevent Reimbursement Cut
Your Medicare reimbursements will be cut unless Congress acts before the end of the year. Help us urge Congress to take action to improve MACRA and to stop the upcoming cuts to ensure Medicare patients continue to have access to high quality emergency care. Click here to learn more and send a message to Congress today.
CMS Releases Final 2020 Medicare Physician Fee Schedule
Recently, CMS released its final 2020 Medicare Physician Fee Schedule (PFS) rule that includes changes that will affect Medicare physician payments and MIPS starting Jan. 1. The Regs & Eggs blog breaks down the final rule, emphasizing policies that apply to EM.
New Surprise Billing Toolkit Helps You Advocate Against a Rushed Solution
ACEP believes patients need a real cure for surprise billing, not a hurried, band-aid solution. Please contact your legislators to urge them to be thoughtful about passing the best solution rather than rushing something through. Our member advocacy toolkit has been updated.
Do You Give-A-Shift?
The number one issue facing emergency medicine in Congress today is surprise medical billing. ACEP is working hard to make sure that your voice is heard in this debate and that Congress finds the right solution that takes patients out of the middle and levels the playing field between physicians and insurers. In this critical time in emergency medicine, political action is more important than ever. You can make a difference on this issue by joining the fight with NEMPAC. Help ACEP fix surprise billing the right way by supporting NEMPAC today.
New Member Benefit for Physician Wellness & Assistance
The ACEP Wellness & Assistance Program was rolled out during ACEP19. It offers ACEP members exclusive access to 3 FREE confidential counseling or wellness sessions. Support is available 24/7, and sessions can be face-to-face, over the phone, or via text and online messaging. Includes 30-minute consultations for individual legal/financial matters. Learn more.
ACEP Introduces Citizen First Responder Program
ACEP's new first responder training program, Until Help Arrives, was officially unveiled during ACEP19 in Denver with a series of events to highlight how emergency physicians can positively impact their communities by conducting training sessions to teach the public basic life-saving skills. Read more.
New Resources to Help Small Groups
ACEP has developed new resources specifically to benefit small groups. A new Small Group Advisory Group is a team of seasoned small group members who have volunteered to support the small group practice model by sharing their expertise with other small group members who are looking for guidance or wanting to tap into the experience of others as they face various challenges unique to small groups. If your small group is dealing with an issue that you'd like to ask the advisory group about, just send us an email at smallgroups@acep.org. ACEP has also developed an online community for small group members to share ideas and discuss issues. To joint that group and see the other small group resources available, go to www.acep.org/smallgroups
ACEP and ENA Team Up to Tackle Violence in the ED
ACEP and ENA have joined forces to combat violence in the emergency department through a new campaign entitled "No Silence on ED Violence."  The campaign is aimed at raising public awareness of the frequency and severity of assaults against emergency physicians and nurses, and to advocate for action by stakeholders and policymakers to meaningfully address this crisis. Learn more about the campaign and help us demonstrate how widespread this problem is by sharing your story at www.stopEDviolence.org. 
ACEP-Supported Bill to Prevent ED Violence Passes House
ACEP applauds the House passage of the bipartisan, "Workplace Violence Prevention for Health Care and Social Service Workers Act," sponsored by Rep. Joe Courtney (D-CT), which requires certain health care employers to implement plans to prevent violence against health care workers. "The epidemic of violence in our nation's emergency departments is unacceptable," said ACEP President Dr. Bill Jaquis. "ACEP appreciates Representative Courtney's unwavering leadership on this critical issue." 
Nominate an Outstanding Medical Student
The ACEP/EMRA National Outstanding Medical Student Award recognizes 4th-year EM-bound medical students who excel in professionalism, leadership, service, research and academic excellence. Nominate a deserving student by Jan. 1.
New online course on opioid use disorder is approved by ABEM for "Part IV"—and it's free
You already know that opioid-related deaths have risen to epidemic proportions. And that your emergency department is the only point of access many at-risk patients have to lifesaving interventions. A new ACEP course—free, thanks to a SAMHSA grant—can teach you how to provide better care, make an immediate impact, save lives, and satisfy your ABEM PI requirement. Learn more about the ABEM-approved pathway and the optional education module now. Approved for AMA PRA Category 1 CreditsTM
ACEP seeks task force members for a new Point of Care App: emPOC 
Now is your chance to get involved!  
Working with no network? Are you offline? This FREE, native app with helpful bedside tools can be accessed even with the absence of an internet connection. emPOC is available exclusively to ACEP Members as a benefit to membership. All tools can be accessed on our website. If you are interested in helping steer the direction of emPOC and giving expert advice on how ACEP's new and exciting app can be an even greater asset to our membership, please email Riane Gay at rgay@acep.org to receive more information on how you can get involved.
EMF Announces 2020/2021 Grant Opportunities
The Emergency Medicine Foundation (EMF) has announced its 2020/2021 research grant opportunities. Review the request for proposals and apply for funding by the February 7, 2020 deadline. Four new directed research grants are available on Nasal High Flow Therapy for Respiratory Compromised Patients in the ED, Reducing Burnout through ED Design, Better Prescribing Better Treatment Program, and Diagnostics Research, in addition to EMF partnered grants. 
Psych Coalition to Host Behavioral Emergencies Workshops
The Coalition on Psychiatric Emergencies is hosting an interactive pre-conference workshop Dec. 11 in Scottsdale, AZ in advance of the National Update on Behavioral Emergencies. The early bird rate ($179) expires Dec. 1.
Geriatric Emergency Department Accreditation: Delivering Geriatric Care Standardization
Older adults account for 46 percent of all emergency department visits resulting in hospitalization. Approximately one out of every 10 hospital admissions are potentially avoidable, and the majority (60 percent) of those admissions are for patients 65 and older. Read More about GEDA in the latest SAEM Pulse issue.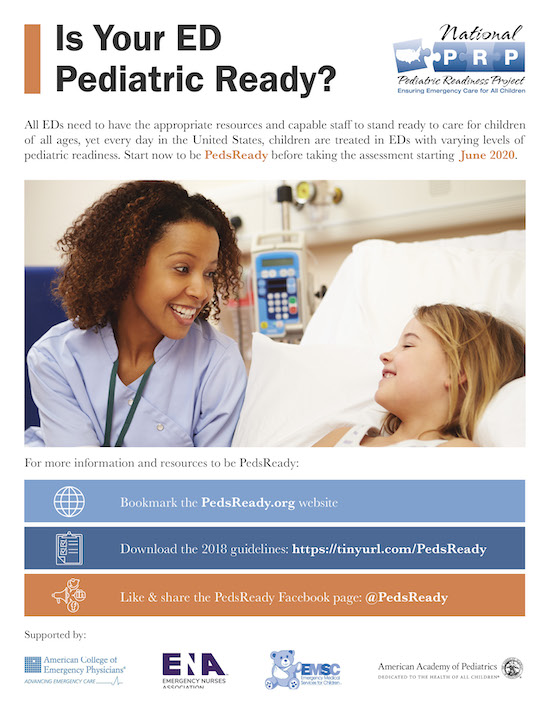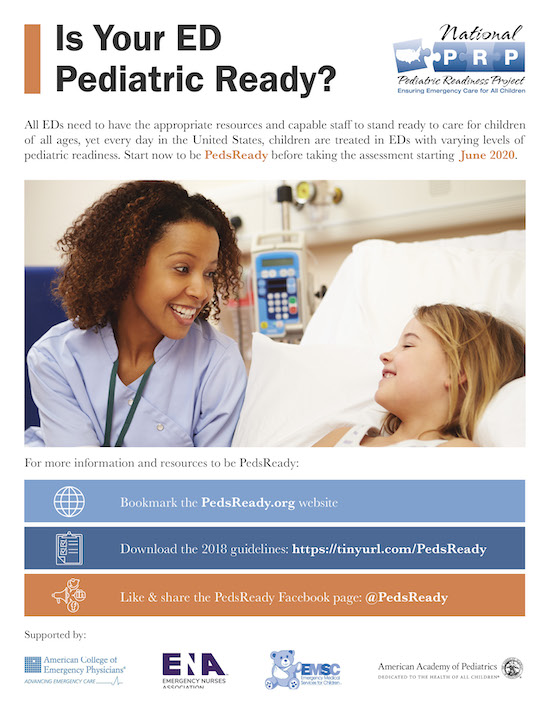 Rhode Island Chapter ACEP
Rhode Island Medical Society
405 Promenade St, Suite A
Providence, RI 02908
© 2020 Rhode Island Chapter ACEP. All rights reserved.