the CPR DateBook
September 18, 2020
Welcome to the "CPR DateBook," our weekly newsletter containing details on CPR's upcoming events in one place for easier planning purposes. These mailings will also contain helpful tips, highlights and links to breaking CPR news and initiatives, as well as CPR resources you may want to explore or revisit. CPR is always hard at work to provide information and other tools to help you advance your dispute resolution goals. To print the DateBook, first open it in your browser here.
CPR SELECTS
CVS HEALTH AND GENERAL COUNSEL THOMAS MORIARTY FOR 2021 CORPORATE LEADERSHIP AWARD
In light of the pandemic, CPR has postponed its annual Corporate Leadership Award event from the fall until June 3, 2021
We are thrilled to announce that CVS Health and Thomas Moriarty, Executive Vice President, Chief Policy and External Affairs Officer, and General Counsel, will be the recipients of CPR's 2021 Corporate Leadership Award (CLA) for leadership in dispute prevention and resolution. 
Moriarty leads CVS Health's external affairs programs, including the policy, government and public affairs, corporate communications, and legal and regulatory teams. 
"CVS Health has been a leader in ADR with strong workplace and other dispute resolution programs. The work it also has done in helping its customers navigate the pandemic is but another example of the company's focused approach in addressing conflict and disruption so as to enable others to achieve their purpose. We are excited to celebrate these efforts and the leadership of Tom Moriarty at our marquee event," said Allen Waxman, President & CEO of CPR.
"The thought leadership and insight that we have received from CPR over the years have been instrumental in helping us develop industry-leading programs on dispute prevention and resolution," Moriarty said. "We appreciate this recognition and look forward to our continued collaboration with the CPR team in the future."
SUBMISSION PERIOD NOW OPEN FOR CPR 2020 ANNUAL AWARDS
For pieces published from
November 2019-October 2020
The CPR Institute's Awards Program honors outstanding scholarship and practical achievement in the field of alternative dispute resolution. Award criteria focuses on processes, techniques, systems, commitment, and scholarship which address the resolution, prevention or creative management of major disputes involving public or business institutions between corporations, between government and corporations, or among multiple parties. The review committee comprises judges and lawyers from leading corporations, top law firms and academic institutions across the U.S. This year's awards will include:
COME WITH US TO CANADA
September 23 at 10:30 am
via videoconference, to discuss
MANAGING RISKS IN THE "NEW NORMAL"
and
PURSUING RELIEF IN UNCERTAIN TIMES
(This event is FREE of charge)
This Conference is part of CanArbWeek 2020 and is organized by the 
Schedule:
10:30 to 13:35 - Opening Remarks
10:35 to 11:20 - Managing Risk and Disputes In the "New Normal" 
This year has seen a number of changes in how disputes are addressed and conducted. This panel will provide perspectives on these developments and the lessons learned from arbitrating virtually.
Moderator: Rachel Howie, Dentons 
Speakers:
Christina Doria, Baker & McKenzie

Jennifer Glasser, White & Case

Daniel Urbas, Borden Ladner Gervais

Robert Wisner, McMillan
11:20 to 11:35 - CPR Presentation
11:35 to 12:20 - Pursuing Relief in Uncertain Times
Identifying the best options for relief when the prospects for recovery are uncertain

Leveraging tools such as judicial freezing orders and emergency arbitral procedures

Tips for addressing the defaulting respondent, or the respondent that declines to pay advances
Moderator: Robert J.C. Deane, Borden Ladner Gervais
Speakers:
CPR thanks its hosting partner, Arbitration Place, Canada's premier arbitration center, which is facilitating the offering of this and other recent and upcoming CPR events, globally, for free and open to the public, during this time of Covid-19.
IN OUR LATEST ISSUE, SEPTEMBER 2020
Commentary
"Reflections on Untethered Philosophy, Settlements, and Nondisclosure Agreements" by Marjorie Corman Aaron
Court Decisions
"Decided, Granted, Denied: A Look At 2020's Supreme Court Arbitration Cases" by Heather Cameron (Note: While normally CPR member or subscription-only, this article is open access, free for all. Click through, read, share and join and/or subscribe!).
The Master Mediator
"Zoom, Zooming, Zoomed into the Future! Moving to Optimist from Skeptic on Online Mediation" by Robert A. Creo
ADR Brief
"Update: The Section 1782 Conflict Intensifies as the International Arbitration Issue Goes to the Supreme Court" by John B. Pinney
Erratum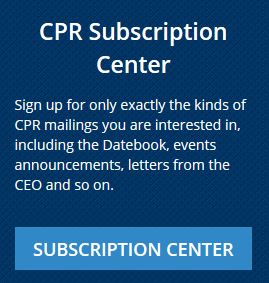 2020 CYBERSECURITY TRAINING VIDEOS NOW AVAILABLE ONLINE
All CPR Neutrals Encouraged to View and Obtain Your Certificate
CPR is pleased to collaborate with FTI Consulting to offer a complimentary "Cybersecurity in ADR" Training to its Distinguished Neutrals and Members. Offered on an annual basis. The training is designed to enable you to stay abreast of the latest developments in cybersecurity and to help you deal with cybersecurity issues you might be faced with when serving as an arbitrator and/or mediator.
The 2020 edition of the training took place via live webinars on May 12, 19, and 22, 2020. Recordings of the 2020 Cybersecurity Training are available here:
Module I – Current and Emerging Threats - Access this recording HERE
Module II – Practical Tips to Mitigate Risks - Access this recording HERE
Module III – CPR Data Security and the Protocol on Cybersecurity in International Arbitration - Access this recording HERE
Note: The recordings are password protected and can only be accessed by CPR Distinguished Neutrals and CPR Members. To receive the passwords, email Chris Silva at csilva@cpradr.org.
You also may access the recordings at your convenience from our website at https://www.cpradr.org/neutrals/cpr-fti-cybersecurity-training.
CPR Distinguished Neutrals who complete the 2020 Training will receive a Certificate of Completion.To obtain yours, email Chris Silva at csilva@cpradr.org once the three modules have been completed. In your email, please provide the codes provided during each of the modules.
SEND US YOUR "CPRELFIES!"
(CPR Selfies)
While our remote events afford an opportunity for us to reach even more of you, and for us all more easily to attend events--regardless of where they are, around the globe, we do miss seeing your faces in person. 
Therefore, for upcoming annual review, website and other marketing purposes, we'd love to have some images (selfie or otherwise) of our event attendees enjoying the proceedings.
If you would like to be considered for inclusion in these materials, please send us your selfie (or other photo) of yourself participating in an event, or otherwise enjoying a CPR resource or offering, as an attachment to an email to tzamorsky@cpradr.org. Please:
1)  Confirm the name/date of the event you attended (or resource you are utilizing) and your full name and title;
2)  Grant us permission to use the photo; and
3)  Provide any additional brief (less than 150 words) testimonial you'd like to share—about either the specific event or your experience with CPR generally.
And feel free also to share your photo and testimonial on social media! Our handles are listed in the social media box below. 
Thank you so much for participating in this photo project. Now, say "Cheese!"
 VICE-PRESIDENT OF GLOBAL DEVELOPMENT
Position Overview: The Vice-President of Global Development for Dispute Resolution Services will play a critical role at CPR, with primary responsibility for growing CPR's Dispute Resolution Services (DRS).  The person in this role must share a passionate commitment to our mission.  The position will report to the President and CEO, and will work closely with other senior leaders in the organization as well as the Board of Directors, providing strategic guidance and direction as well as execution against goals.  Finally, the person in this role must share our core values of Quality, Accountability and Collaboration. FOR MORE INFORMATION, VISIT OUR CAREERS PAGE HERE.
ADR EVENTS
Upcoming CPR Events and Trainings
*Unless otherwise specified, CPR Committee meetings are for CPR members only
UNITED STATES
September 21-25, 2020 (via webinar) - CPR & CEDR Advanced Mediation Skills Training
September 22, 2020 at 12 pm (via Webinar) - CPR Environmental Committee Meeting
September 24, 2020 at 12:30 pm (via Webinar) - CPR Arbitration Committee Meeting
October 7, 2020 at 12 pm (via Webinar) - CPR Banking & Financial Services Committee Meeting
October 8, 2020 at 12 pm (via Webinar) - CPR Dispute Prevention Committee Meeting
October 20, 2020 at 12 pm (via Webinar) - CPR Construction Advisory Committee Meeting on ADR in the construction industry
October 21, 2020 at 1 pm - Joint CPR program with IADC on Submission Agreements. More information to follow. 
October 22, 2020 at 12 pm (via Webinar) - CPR Employment Disputes Committee Meeting
October 28, 2020 at 12 pm (via Webinar) - CPR Government & ADR Task Force Meeting
October 29. 2020 - "The Best Dispute Resolution is Prevention," presented by CPR Distinguished Neutral and CPR Institute SVP, Ellen Parker.
October 29, 2020 at 12 pm (via Webinar) - Diversity in ADR Task Force Meeting
NEW: November 18, 2020 at 1 pm - At New York Law School, Allen Waxman, President and CEO of the International Institute for Conflict Prevention and Resolution (CPR) shares lessons from an extensive career as a partner in law firms and as a general counsel and business executive in the life sciences industry, to discuss the proper role of one of the most influential ADR "think tanks" in modern legal and corporate practice.  
November 16-20, 2020 - New York Arbitration Week 2020 hosted by CIArbNY and NYIAC
January 27-29, 2021 - CPR's Annual Meeting, Austin, TX and/or virtually
INTERNATIONAL
September 23, 2020 - Canada Conference organized by the CPR Canada Advisory Board in collaboration with Arbitration Place. More information to follow.
November 27, 2020 - Milan Chamber of Arbitration (CAM) Annual Conference 
December 3, 2020 - The 2020 CPR Latam Conference on Business Dispute Management, organized by CPR and its Brazil Advisory Board (BAB)
WE'RE ON THE MOVE ON SOCIAL MEDIA - FOLLOW US!
In order to better reflect our existing structure, the CPR Institute and CPR Dispute Resolution will henceforth be social distancing on social media! 
For think tank updates, please continue to follow CPR Institute at:
Twitter: @CPR_Institute
Facebook: @TheCPRInstitute
LinkedIn: https://www.linkedin.com/company/cpr-institute
And for breaking news about CPR Dispute Resolution, you can find us at:
Twitter: @CPR_Dispute_Res
Facebook: https://www.facebook.com/CPR-Dispute-Resolution-102065304843449/ (Username pending)
LinkedIn: https://www.linkedin.com/company/cpr-dispute-resolution
OTHER NEWS & DEVELOPMENTS
International Institute for ConflictPrevention & Resolution30 E 33rd Street, 6th Floor | New York, NY 10016 USAPhone: +1.212.949.6490 | Fax: +1.212.949.8859 | www.cpradr.org