the CPR DateBook
March 19, 2019
Welcome to the "CPR DateBook," our weekly newsletter containing details on CPR's upcoming events in one place for easier planning purposes. These mailings will also contain helpful tips, highlights and links to breaking CPR news and initiatives, as well as CPR resources you may want to explore or revisit. CPR is always hard at work to provide information and other tools to help you advance your dispute resolution goals. To print the DateBook, first open it in your browser here.
CPR is actively recruiting additional arbitrators and mediators with experience in employment law. If you have such experience, are not yet on our Panel and would like to be considered, please contact csilva@cpradr.org.
CPR WEBSITE CHANGES 
Re-Registration Required
In order to provide a more convenient and user-friendly experience for our members and users in 2020 and beyond, CPR has updated our systems. This will require that all new and prior registrants on our website follow a quick and easy process to enter themselves into the updated system.
Users will still be able to access most of CPR's website and resources without registering but, in order to access certain members-only and other (portal) content, registration will be required.
(Note: All prior registrants should have received an email in the past few days from "CPR Website Team" announcing these updates and providing a link to your customized code. If you did not receive this email and need a new link sent to you, contact csilva@cpradr.org. If you had previously registered for CPR's website, please do not try to re-register directly on the website—that is for new registrants only; you will need a code.) More information and instructions on how to register and re-register can be found on our website HERE.
LET US PROMOTE YOU!
If you are a CPR member or neutral and have an idea for an article about dispute prevention/resolution developments or best practices, we would be happy to consider it for publication in the CPR blog CPR Speaks, or in our award-winning magazine Alternatives (and then to promote that publication in the DateBook and on social media). This is an effective way to demonstrate your experience and thought leadership to a broader audience.
As another CPR member benefit, where possible we can also work to place your article with editors and outlets externally (and then promote your involvement with CPR in the author bio). One effective approach, if you are a law firm member, is to propose an article collaboration with a client (or, if you are in-house counsel, to co-author a byline with a partner from your outside law firm). This is just the kind of creative in-house/outside counsel collaboration that CPR champions.
To explore any of these possibilities, please contact Tania Zamorsky at tzamorsky@cpradr.org (for CPR Speaks) or Russ Bleemer at rbleemer@cpradr.org (for Alternatives).
NEWS & DEVELOPMENTS
Shell Oil General Counsel, Global Litigation, Kimberly R. Phillips Joins CPR's Board of Director
CPR Announces Winners of 2020 Awards for Contributions to Academia and Diversity in ADR
Update on CPR's Employment-Related Mass Claims Protocol
Former KPMG Principal and Associate General Counsel, Ellen Parker, to Consult for CPR
Alternatives Editor, Russ Bleemer published an article, "Listening for Mediators," for John Lande's Theory of Change symposium, on Indisputably.org.   
CPR Included in Law360 Roundup of 2020 Int'l Arbitration Trends
Reuters covers CPR's Mass Claims Arbitration Protocol
Former U.S. District Court Judge for the Southern District of New York, Shira Scheindlin, Named Administrative Arbitrator for CPR's Mass Claims Protocol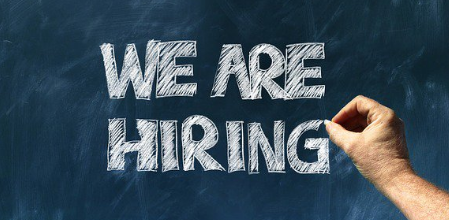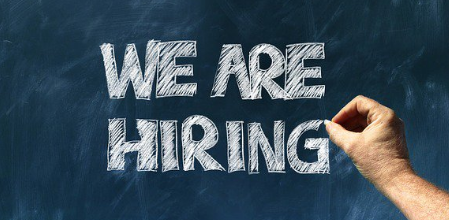 DIGITAL MARKETING & GRAPHICS COORDINATOR
Position Overview: Key support, for a legal non-profit located in Murray Hill, Manhattan, will provide a broad range of marketing functions and support in a small (15 person) but dynamic and collegial office with a highly professional and close-knit team.  This is an excellent opportunity for someone who is smart, well-organized, detail-oriented and will thrive in a fast-paced and results oriented environment. LEARN MORE AND APPLY.




[CLICK IMAGE TO WATCH VIDEO ON THE ALTERNATIVES PAGE]
While at CPR's 2020 Annual Meeting, Alternatives Editor, Russ Bleemer, spoke to Prof. John Lande, Isidor Loeb Professor Emeritus at the University of Missouri School of Law, about his recent article, "The Importance of Quantifying Intangible Litigation Costs," co-authored with Michaela Keet and Heather Heavin (38 Alternatives 17 (February 2020), available HERE). All three authors were also panelists at the meeting, discussing "Risky Business: A Toolbox for Managing Litigation Interest and Risks."
ADR EVENTS*
Upcoming CPR events and trainings
*Keep an eye on this space for any COVID-19-related scheduling changes
UNITED STATES
March 26, 2020, 12:30 pm via WEBINAR - The CPR Employment Committee presents "Innovating Employment ADR: Mass Individual Claims." 
NEW: March 30, 12 to 1:30 pm via WEBINAR - "ADR in the Age of COVID-19: How Neutrals & Advocates Can Use Zoom for Mediations & Arbitrations." CPR members and neutrals only.
June 15-19, 2020 - Columbia / CIArb Comprehensive Course on International Arbitration, June 15-19, 2020, at Hogan Lovells NY offices and CIArb Accelerated Route to Fellowship, June 22-25, 2020 - NYC
RESCHEDULED: Our previously scheduled May 5, 2020 CPR Philadelphia Regional Meeting, "How to Save Arbitration from Itself" has been rescheduled for October 29, 2020. 
INTERNATIONAL
CANCELLED: March 27 to 29, 2020 - CPR's International Mediation Competition in São Paulo, Brazil. Click HERE for more information.  
TO BE RESCHEDULED: March 30, 2020 - CPR 2020 Latin America Conference at AASP - Associação dos Advogados de São Paulo, Brazil will be rescheduled to a later date.
TO BE RESCHEDULED: April 1, 2020, Gide's and CPR's planned Paris Arbitration Week (PAW) event, "How to Run an Arbitration Without Breaking the Bank," will be rescheduled to a later date.
SCHEDULING CHANGE: April 2, 2020 – The CPR European Advisory Board (EAB) in-person meeting originally scheduled to take place at Gide will now take place via conference call April 2 between 2:30-4:30pm CET (with an Executive Council Meeting between 2-2:30 pm CET for Executive Council Members).
TO BE RESCHEDULED: May 14, 2020 - CPR 2020 European Conference in collaboration with CEDR hosted by SwissRe at the Gherkin in London, UK will be rescheduled to a later date.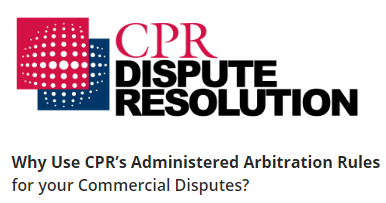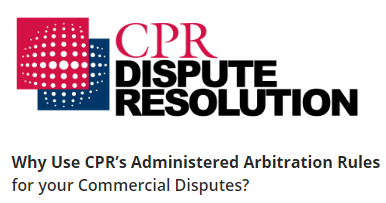 Accessibility - You do not need to be a member of CPR to avail yourself of CPR's numerous dispute resolution service offerings.
Quality - Not all rules are the same—ours have won awards for innovation. All neutrals aren't the same either—CPR's panel of almost 550 mediators, arbitrators and other neutrals is distinguished and dynamic, increasingly diverse and responsive, adjusting in real time to meet the continuously changing needs of our users. And CPR offers personalized, concierge-level consulting and case management services, by highly experienced, accessible and multilingual attorneys. LEARN MORE.
Efficiency and Lower Costs - You may have heard that arbitration isn't all that different from litigation—that it takes too long and costs almost as much. Well, not all arbitrations are the same. CPR has addressed many of the criticisms and concerns people may have about arbitration. LEARN MORE.
Integrity - CPR offers integrity, neutrality and a commitment to the rule of law, to ensure a fair and just process for all parties to the arbitration. Arbitrators must be independent and neutral—No exceptions. LEARN MORE.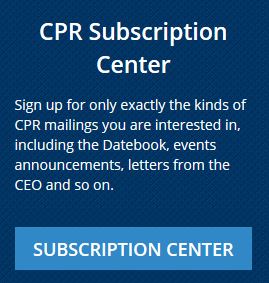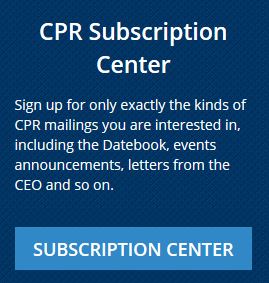 WEBINAR
Thursday, March 26, 2020, 12:30 pm
Please join prominent corporate defense attorneys and counsel from the plaintiffs' bar as they discuss the rise in mass individual employment arbitrations post-Epic Systems decision, the advantages and disadvantages of mass individual employment arbitrations, and what makes a successful employment disputes program. Webinar details will be provided after registration. For additional details about the program, click here.
International Institute for ConflictPrevention & Resolution30 E 33rd Street, 6th Floor | New York, NY 10016 USAPhone: +1.212.949.6490 | Fax: +1.212.949.8859 | www.cpradr.org