Click here if you are having trouble viewing this message.
2 December 2022: Workplace Relations
Final passage of disappointing IR Bill delivers nothing for the economy, productivity or employment growth
The passage through Parliament today of the Government's industrial relations proposals will burden employers with a dud piece of legislation delivering zero productivity growth and imposing regressive changes to Australia's workplace relations arrangements with no guarantee of wages growth.
 
Find out more
29 November 2022: Sexual Harassment at Work
Respect at Work Bill addresses unacceptably high rates of sexual harassment
The passage through Federal Parliament of the Anti-Discrimination and Human Rights Legislation Amendment (Respect at Work) Bill 2022 is a significant development to address the unacceptably high rates of sexual harassment in Australian workplaces, implementing a number of recommendations made by Sex Discrimination Commissioner, Kate Jenkins, in the Respect@Work Report.
27 November 2022: Victorian State Election
Ai Group congratulates Andrews Government on its election victory
Ai Group has congratulated the Andrews Government on its victory at the Victorian State elections over the weekend, with the majority Labor Government giving certainty of policy that will offer clarity to the business community as to the Government's direction.
1 December 2022: Sexual Harassment Survey
Respect@Work advice for employers
Sex Discrimination Commissioner, Kate Jenkins, this week released the fifth annual Australian Human Rights Commission national survey that investigates the prevalence, nature and reporting of sexual harassment in Australian workplaces. For the first time, the survey also asked about workers' views on the actions taken by their employers to address workplace sexual harassment.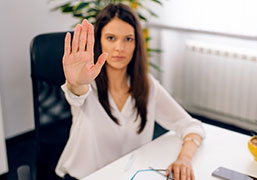 Also:
2 December 2022: Ai Group Online Event Report
Employers need to do more to prevent sexual harassment
Employers will need to step up their efforts to prevent sexual harassment in the workplace to comply with new legislation. Relying on a set-and-forget policy and a grievance process to address unlawful discrimination, including sexual harassment, is unlikely to be enough, members at an Ai Group webinar heard last week. 
Read our Blog post to find out more
1 December 2022: Manufacturing Performance
Australian PMI®: Demand drags down manufacturing in November 
The latest Ai Group Australian Performance of Manufacturing Index (Australian PMI®) shows there are now signs of a slowdown in Australian manufacturing, which is at risk of being squeezed between deteriorating demand conditions and persistent supply side pressures
25 November 2022: Apprenticeship Awards
Data dive – Can industry pass on rising costs?
Inflation is rampant in Australia, with the price of goods and services rapidly rising since the middle of 2021. But in the public focus on consumer prices, we sometimes forget that prices are rising for everything. Indeed, the prices faced by industry are also rising at record rates.
Read our Blog post to find out more
>>5 December 2022: Ai Group Online Event
Navigating Psychosocial Risks in the Workplace
The changing legislative landscape and heightened profile of psychosocial risks in the workplace is generating much discussion with employers and industry. In this webinar, Ai Group Advisers will provide an update on the evolving situation in psychosocial hazard legislation and practical strategies to assist you to minimise the risk of psychological ill-health.
>>13 December 2022: Ai Group Online Event
Commonwealth Games Victoria – What's in it for business?
The Commonwealth Games are coming to Victoria in March 2026. Ai Group and ICN Victoria are pleased to invite you to a webinar with guest speaker Jeroen Weimar, CEO, Victoria 2026 Commonwealth Games, who will discuss the significant opportunities the event will present for industry.
Find out more and register now
Supply Circles – Innovation & Female Leadership in Australia's Food Industry, with Simplot Australia's Angeline Achariya
 Copyright © 2022 - The Australian Industry Group.
This email has been sent to you as a member of Ai Group and forms part of our communications services to you.
Go to the Ai Group website change your Subscription Preferences, or click here to unsubscribe from this list.