Click here if you are having trouble viewing this message.
16 November 2022: Education & Training
Ai Group's latest Skills Survey a 'call to arms'
An Ai Group skills survey released this week – Listening to Australian businesses on skills and workforce needs – has sounded yet another alarm on the skills shortages and gaps plaguing the Australian economy. With Skills Ministers meeting in Adelaide today prior to the Australian Training Awards, this survey amplifies the importance of Ministers making key decisions and acting upon the reforms required.
18 November 2022: Education & Training
Fee-free TAFE and VET places for South Australians
Industry has welcomed the announcement today by the Federal and South Australian governments of a 12-month Skills Agreement to address the current skills shortage and deliver Fee-Free TAFE and vocational education places for South Australians.
 
Find out more
16 November 2022: Workplace Relations 
Ai Group Statement to IR Bill Senate Hearing
Ai Group this week appeared before a Senate inquiry into the Fair Work Legislation Amendment (Secure Jobs, Better Pay) Bill 2022, identifying a range of problems and deficiencies in the Bill. This included provisions that we say need to be fundamentally reconsidered or abandoned, with our most strident concerns relating to the changes to the bargaining system. 
 
Read our statement in full
16 November 2022: Economic indicators
Wage Price Index – wages growth is picking up strongly
The increase in the Wage Price Index released by the ABS this week shows that the pace of wages growth is picking up strongly. This is occurring without the assistance of the heavy-handed provisions in the Government's IR Bill currently in the parliament.
15 November 2022: International Relations
President Xi – PM Albanese meeting first step to restoring troubled relationship
Australian industry has warmly welcomed the meeting this week between Prime Minister Albanese and Chinese President Xi Jinping as hopefully the first step in thawing what has been a decade of increasingly troubled relations. 
 
Find out more
18 November 2022: Supply Chain Management
Supply Circles: Transport corridors, now and in the future
Freight corridors are a critical component of effective supply chains. In this episode we have a wide-ranging discussion with Michael Kilgariff, Chief Executive of Roads Australia, covering economics, the challenge of dealing with governments at three levels nationally, understanding the traffic needs of the future and much more.
>>22 November 2022: Ai Group Online Event
Respect@Work: new employer obligations to stop workplace sexual harassment
The Federal Government has released two significant pieces of amendment legislation that will introduce new laws impacting employer obligations in how workplace sexual harassment is prevented and addressed. As a member of the Government's Respect@Work Council, Ai Group has been closely involved in monitoring these developments for industry and will present a webinar to explain the important changes.
>>30 November: Ai Group Online Event
HR Fundamentals Part 4: Managing ill and injured workers
Managing ill and injured workers requires an understanding of various obligations arising from State & Federal legislation, industrial instruments and employment contracts. This fourth webinar in our HR Fundamentals series will provide key recommendations and practical guidance on the relevant legislative framework, the steps that should and should not be taken, as well as case studies highlighting where employers have got it right and not-so-right.
>>13 December 2022: Ai Group Online Event
Commonwealth Games Victoria – What's in it for business?
The Commonwealth Games are coming to Victoria in March 2026. Ai Group and ICN Victoria are pleased to invite you to a webinar with guest speaker Jeroen Weimar, CEO, Victoria 2026 Commonwealth Games, who will discuss the significant opportunities the event will present for industry.
Find out more and register now
Director ID – 30 November deadline approaching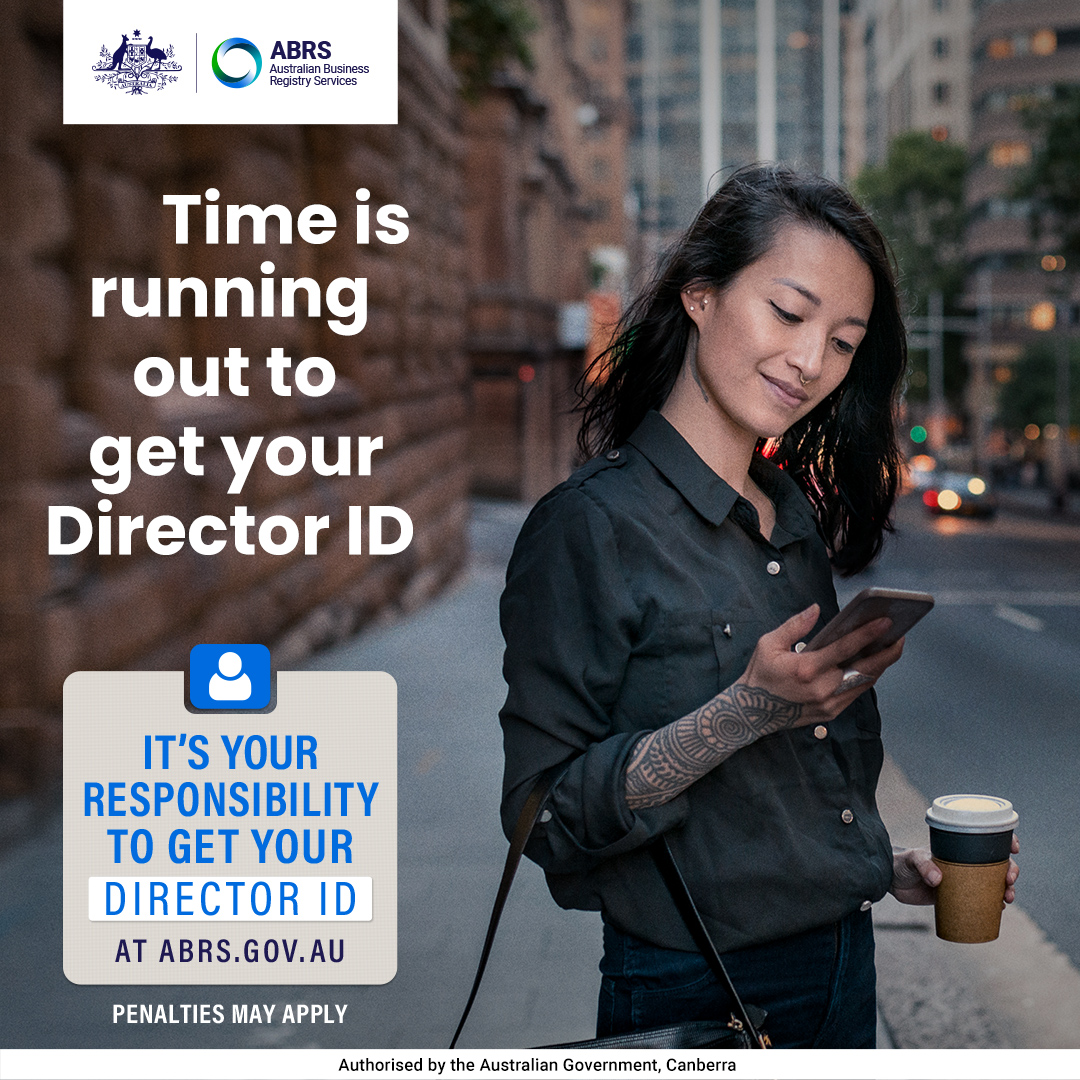 For more information, visit 
If you're a director of a company in Australia, it's your responsibility to apply for a director identification number (director ID) by 30 November.
Don't wait, apply now.
Australian Business Registry Services has some useful resources to help you understand how to apply online. For a quick overview of the application process, see this one-page summary or for more detail, watch the demonstration video which shows you step-by-step what you need to do.
 Copyright © 2022 - The Australian Industry Group.
This email has been sent to you as a member of Ai Group and forms part of our communications services to you.
Go to the Ai Group website change your Subscription Preferences, or click here to unsubscribe from this list.