Click here if you are having trouble viewing this message.
Wednesday, 26 October 2022
FEDERAL BUDGET SPECIAL EDITION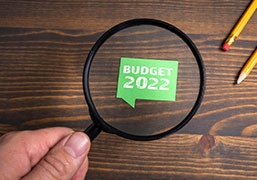 Ai Group pre-budget comment:
25 October 2022: Ai Group Budget Response
Budget treads water as global storms approach
Last night's federal budget risks tinkering at the edges of Australia's structural economic challenges at a time when the domestic and global economies are under significant stress. The Government's acknowledgement that low productivity has become entrenched calls for a bolder and broader policy agenda. 
...and scroll down for all the Budget measures impacting your business
FRIDAY 28 October: Budget Special Webinar
Federal Budget 2022-23: what does it mean for business?
How will the budget affect you and your business? Join us on Friday morning, as the dust settles, for an interactive discussion covering all the key proposals.
All the key Budget measures and how they impact your business:

The new Government's Budget has implications for a range of existing programs and also introduces some new programs of interest to Ai Group members. The key changes are listed below together with some summary material on the economic and budgetary outlook. 
Support for long-term net migration
 Copyright © 2022 - The Australian Industry Group.
This email has been sent to you as a member of Ai Group and forms part of our communications services to you.
Go to the Ai Group website change your Subscription Preferences, or click here to unsubscribe from this list.