Click here if you are having trouble viewing this message.
Friday, 21 October 2022 – Late Edition
This edition of Industry newsletter was delayed in order to accommodate an embargoed joint statement (see In the news below) from Ai Group, the Business Council of Australia (BCA) and the Australian Chamber of Commerce and Industry (ACCI) regarding the Government's proposed changes to workplace laws:
"The high-risk proposals as they currently stand will create enormous difficulties for business and carry unintended consequences that will cost jobs and cause serious damage to our economy," Ai Group Chief Executive Innes Willox said today.
"We must avoid extreme changes that risk imposing damaging strikes and harm on the community and businesses. A responsible approach to changes to workplace laws is crucial. We urge the government to take a breath and avoid rushing to introduce such extreme changes to our workplace relations system."
21 October 2022: Workplace Relations Reform
Business cautions against rushed IR changes
Australia's peak employer organisations, Ai Group, BCA and ACCI, have issued a joint statement cautioning that proposed changes to workplace laws will have significant ramifications that raise the risk of higher unemployment, increased strike action and damage to our economic security. 
 
Read the joint statement in full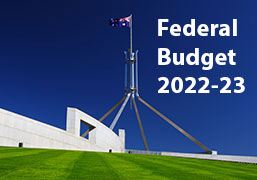 See Upcoming Events below to register for our post-Budget webinar: Federal Budget 2022-23: what does it mean for business?
19 October 2022: Federal Budget 2022-23
Employer ambitions for Federal Budget Mark II
Next week's second Federal Budget for 2022 will be delivered in a challenging macro-economic environment with the economy struggling against imported inflation and domestic inflationary pressures fuelled by high domestic demand and a tight labour market. What will employers be looking for from the Treasurer on Tuesday night?
 
Read our statement in full
20 October 2022: Energy markets
Victoria's energy future takes shape, but the present remains problematic
Major energy infrastructure commitments will help Victoria meet energy users' needs in the 2030s and achieve its challenging new targets. But what remains unsolved, by any level of government, is the immediate crisis of energy affordability driven by events in Europe.
 
Find out more
10 October 2022: Jobs and Skills
Employment White Paper: Have your say
The Federal Government is preparing an Employment White Paper (EWP) building on the themes and outcomes of the recent Jobs and Skills Summit at which Ai Group was an important contributor. With submissions due in November, Ai Group would welcome any input from members and industry.
Find out more about the EWP and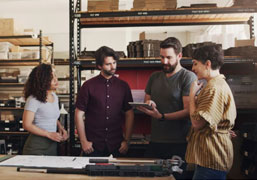 Did you see our Safe Work Month webinar this week?
17 October 2022: Safe Work Month
Why employees are key to managing health and safety at work
Managing workplace health and safety risks and preventing harm is this week's theme of Safe Work Month, which runs throughout October. During the first week of Safe Work Month, we talked about controlling common health and safety risks. This week's theme builds on that approach by focusing on the importance of consulting workers throughout the process of managing health and safety.
21 October 2022: The Hybrid Workplace
Sparks fly as employees return to the office
Allegations of employee misconduct are on the rise as staff adjust to working together after lengthy spells away from the office during the worst of COVID-19. Lateness, inappropriate conduct and bullying are among the issues Ai Group members say they are dealing with as some employees struggle to distinguish between private and public behaviour. 
 
Read our Blog to find out more
18 October 2022: Standards & Regulation
Being part of something much bigger – World Standards Day
Standards Australia is 100 years old this year. Ai Group is one of the largest organisations engaged with Standards Australia, with some 280 members representing us on upwards of 400 Standards Australia committees. To celebrate World Standards Day (14 October) this year, we launched the inaugural Ai Group Standards Development Award.
 
Read our Blog to find out more
21 October 2022: Supply Circles Podcast
Supply Circles: Small business in a Big industry – Life as an SME supplier
In the latest episode of our Supply Circles podcast, we talk to small business owner Tracey Lovelace, director of Defence Seals and Spares. The company has successfully delivered several long-term contracts and procurement opportunities to both the Department of Defence and to Prime Contractors and is a fascinating example of small business success in a demanding industry. 
>>28 October: Ai Group Online Event
Federal Budget 2022-23: what does it mean for business?
Treasurer Jim Chalmers will hand down his first Federal Budget on Tuesday evening, 25 October. How will it affect you and your business? Join us on 28 October, as the dust settles, for an interactive discussion covering all the key proposals.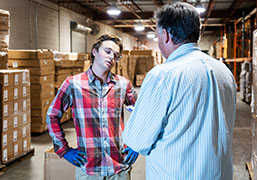 Did you see Part 1 of our HR Fundamentals webinar series?
>>26 October: Ai Group Online Event
HR Fundamentals Webinar Series: Managing Poor Performance
Next week, in Part 2 of our HR Fundamentals Webinar Series, we'll provide key recommendations & practical guidance on managing underperformance. Case studies will highlight where employers have got it right and not-so-right, and what the implications can be.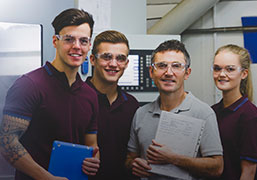 Did you see the last webinar from our Centre for Education & Training?
>>7 November 2022: Ai Group CET Online Event
Skills Standards and VET qualifications
At the recent Jobs & Skills Summit the Commonwealth committed to accelerating reforms to VET qualifications and micro-credentials to ensure they are most relevant to labour market needs – part of a broader skills reform agenda agreed by all governments. Join our panel of experts as they discuss the proposed reforms and address your questions.
 Copyright © 2022 - The Australian Industry Group.
This email has been sent to you as a member of Ai Group and forms part of our communications services to you.
Go to the Ai Group website change your Subscription Preferences, or click here to unsubscribe from this list.