Click here if you are having trouble viewing this message.
14 October 2022: Productivity & Bargaining
5 Year Productivity Inquiry – warning shot on multi-party bargaining
The Productivity Commission's latest interim report from its 5 Year Productivity Inquiry fires a very clear warning shot that an expansion of multi-party bargaining risks damaging our economy and workplaces. The last thing we need as Australia struggles to stave off a recession is out-of-control union-led strikes and industrial action.
 
Find out more
13 October 2022: Work Health & Safety
ACT silica regulations – good intention, bad regulation
The ACT Government's poorly drafted regulations on management of silica dust on construction sites will create vastly more problems than they solve. Managing silica dust risks is very important, but good intent does not guarantee good regulation.
 
Find out more
10 October 2022: Jobs and Skills
Employment White Paper: Have your say
The Federal Government is preparing an Employment White Paper (EWP) building on the themes and outcomes of the recent Jobs and Skills Summit at which Ai Group was an important contributor. With submissions due in November, Ai Group would welcome any input from members and industry.
Find out more about the EWP and
10 October 2022: Services Sector Performance
Australian PSI®: Services sector slips in September
The increasingly uncertain economic environment is dragging on service industries. According to the latest Ai Group Australian Performance of Services Index (Australian PSI®), the sector has fallen into contraction in September, and all services activity indicators have worsened in the last month. 
 
Find out more
11 October 2022: Safe Work Month
What to do after a safety incident at work
No job should be unsafe or dangerous, but what do we do when a safety incident occurs? There are procedures that must be completed after a significant dangerous incident, even if no one is hurt. While reporting and investigating an incident are important, they are secondary to the initial emergency response, and this Blog offers a five-step approach to the immedite aftermath of a workplace incident.
Read our Blog to find out more
6 October 2022: The Labour Market
Deep dive: Australia's missing migrants and the labour market
Labour shortages are a top business challenge facing Australian industry today. Our labour markets have not been this tight for over a generation, and there is a simple explanation: a missing batch of migrants that were unable to arrive during the pandemic.
New Ai Group economic analysis has now shown the full impact of the closed border on Australia's labour force.
 
Read our Blog to find out more
17 October 2022: What on Earth Podcast
Climate & Energy: Understanding the recent news stories and announcements
In the latest episode of our What on Earth podcast, the team attempts to make sense of the multiple recent announcements concerning Australia's transitioning economy. We cover everything from gas agreements and carbon reduction targets to the upcoming COP 27 (Global Climate Change meeting) in Egypt. Essential listening.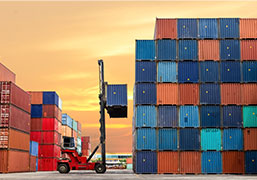 Attendees will receive a discount on the latest edition of Australian Foreign Affairs magazine
>>19 October 2022: Ai Group Online Event
International trade in an era of global upheaval
Presented in partnership with Schwartz Media, publisher of Australian Foreign Affairs magazine, this special webinar will discuss the challenges in the global trade system, and how Australia can adapt for successful trading in this new environment. Guest presenters include ABC Radio National's Geraldine Doogue and Prudence Gordon of the Australian Centre for International Trade & Investment.
>>20 October: Ai Group Online Event
National Safe Work Month: Responding to Incidents at Work
It's National Safe Work Month in October and a good time to revisit best practice when it comes to responding to safety incidents in the workplace. There are strict obligations on employers when safety incidents occur, especially if they are serious enough to be "notifiable" (which doesn't necessarily mean that anyone was injured).
>>26 October: Ai Group Online Event
HR Fundamentals Webinar Series: Managing Poor Performance
In Part 2 of our HR Fundamentals Webinar Series, we'll provide key recommendations & practical guidance on managing underperformance. Case studies will highlight where employers have got it right and not-so-right, and what the implications can be.
Find out more and register now
New guide for employers taking on international students and graduates
A guide for employers on employing international students has been released by the International Education Association of Australia.
 
The guide is well timed with unemployment at record low levels, and many employers across a wide range of industries facing acute skills and labour shortages. International students can help bridge these gaps.
 
The guide outlines the benefits of international students to Australian workplaces, explains the stage at which international students and graduates seek employment in Australia, and details the visa options that allow international students to work. The guide also discusses how their education providers assist with an international student's 'fit' within Australian organisations.
 
Access the Guide here
 Copyright © 2022 - The Australian Industry Group.
This email has been sent to you as a member of Ai Group and forms part of our communications services to you.
Go to the Ai Group website change your Subscription Preferences, or click here to unsubscribe from this list.