Click here if you are having trouble viewing this message.
7 October 2022: Tax and the Budget
Stage three tax cuts make it a fairer system
In an opinion piece published in The Australian today, Ai Group Chief Executive Innes Willox has argued for the Government not to back away from the legislated tax cuts. Read the full op-ed for all the details.
 
Read the opinion piece
7 October 2022: Jobs and Skills
Employment White Paper: Have your say
The Federal Government is preparing an Employment White Paper (EWP) building on the themes and outcomes of the recent Jobs and Skills Summit at which Ai Group was an important contributor. With submissions due in November, Ai Group would welcome any input from members and industry.
Find out more about the EWP and
6 October 2022: Skills Shortages
NSC Skills shortage list reflects daily reality facing business
The latest release of the National Skills Commission's annual skills priority list confirms that skill shortages are acute and prevalent across the economy. The list reflects the skilling and recruitment challenges that employers are experiencing on a daily basis, identifying 286 occupations (31%) now in shortage, up from 153 occupations (19%) at the same time in 2021.
 
Find out more
30 September 2022: Energy Crisis
Heads of Agreement means gas price pain continues – and worsens
The new Gas Heads of Agreement agreed to by the Federal Government last week may avoid a shortfall of supply but leaves east coast Australian industry facing back-breaking gas prices for the foreseeable future – crushingly disappointing for Australian industry reliant on gas to make the products that Australians need.
 
Find out more
30 September 2022: COVID-19 at Work
Removing COVID isolation rules a sound decision
The scrapping of mandatory COVID-19 isolation rules by national cabinet is a sound decision that gets the balance right between the health of our community and the desperate need for workers facing so many businesses.
 
Find out more
7 October 2022: The Post-COVID workplace
Top tips for moving to smaller premises for hybrid working
With the worst of the pandemic seemingly over, employers are having to accept that working from home – or hybrid working with a few days at home and a few in the office – is here to stay. The trend has suddenly made large office space surplus to requirements, prompting some employers to consider relocating to more suitable smaller premises. 
 
Read our Blog to find out more
4 October 2022: Manufacturing Performance
Australian PMI®: Manufacturing stable in September
Manufacturing activity held steady in September, according to the latest Ai Group Australian Performance of Manufacturing Index (Australian PMI®), demonstrating the sector's resilience in the face of more uncertain economic conditions.
 
Find out more
6 October 2022: Construction Performance
Australian PCI®: Construction sector shrinks for fourth month
The latest Ai Group / HIA Australian Performance of Construction Index (Australian PCI®) has indicated contraction in activity across the sector for a fourth month. Performance was uneven across the industry with activity in the residential sectors worsening at a faster pace – higher interest rates are clearly having a negative impact.
 
Find out more
4 October 2022: Work Health & Safety
Are your workplace health and safety control measures still effective?
Preventing injuries at work is the focus of this week during National Safe Work Month, which runs every October. The Safe Work Australia website says: "This week focuses on common health and safety risks and how to control these risks to keep workers safe – whether it is from slips, trips and falls, lifting, pushing and pulling (manual tasks), or moving objects." How long has it been since you last spent time looking at some of these common health and safety risks?
Read our Blog for useful tips & tools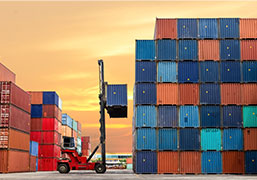 Attendees will receive a discount on the latest edition of Australian Foreign Affairs magazine
>>19 October 2022: Ai Group Online Event
International trade in an era of global upheaval
Presented in partnership with Schwartz Media, publisher of Australian Foreign Affairs magazine, this special webinar will discuss the challenges in the global trade system, and how Australia can adapt for successful trading in this new environment. Guest presenters include ABC Radio National's Geraldine Doogue and Prudence Gordon of the Australian Centre for International Trade & Investment.
>>20 October: Ai Group Online Event
National Safe Work Month: Responding to Incidents at Work
It's National Safe Work Month in October and a good time to revisit best practice when it comes to responding to safety incidents in the workplace. There are strict obligations on employers when safety incidents occur, especially if they are serious enough to be "notifiable" (which doesn't necessarily mean that anyone was injured).
Find out more and register now
Requiring bulk recruitment?
DEWR offers another channel to find employees
The Australian Government Department of Employment and Workplace Relations (DEWR) has contacted Ai Group to ensure members are aware of major briefing sessions they can organise to access potential employees.
 
The Department will organise and run virtual briefings to promote bulk recruitment opportunities and/or employment pathways with Employment Services providers and other contacts across Australia that support people into employment.
 
In conjunction with the employer the Department ensures the briefing includes information about the jobs, where they are, skills and attributes being sought, details of any pre-employment training pathways and other requirements. The providers attending then work with their candidates to support them to apply for the positions.
 
Between 70 and 350 providers generally attend the briefings depending on the brand, jobs available and locations.
 
If your company wishes to access this avenue to assist with bulk recruitment, please contact Anne Younger at Ai Group  
 Copyright © 2022 - The Australian Industry Group.
This email has been sent to you as a member of Ai Group and forms part of our communications services to you.
Go to the Ai Group website change your Subscription Preferences, or click here to unsubscribe from this list.