Click here if you are having trouble viewing this message.
1 August 2022: Energy crisis
Gas crisis will force more hard choices
"The Government's decision to move towards gas export controls in response to shortfall warnings by the ACCC is absolutely necessary – but it's also a terrible choice to have to make given the current global energy crisis driven by Russia's invasion of Ukraine. And if anything the ACCC report undersells the gravity of our situation," Innes Willox said this week.
 
Find out more
4 August 2022: Opinion piece
Opinion: A responsible agenda to get more gas will annoy almost everyone
"Given high prices and likely uneven gas demand reduction, more and more vulnerable businesses and household energy users will roll off old energy contracts and into financial distress. Many will need some degree of aid despite Budget pressures. The Government has stepped up to initiate difficult decisions. More are coming. Getting out of this gas crisis will require all of us to recognise the dangers we face – and act on them."

Read Innes Willox op-ed in AFR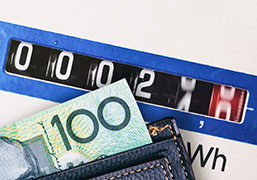 Also:
4 August 2022: Energy markets webinar review
Act now to beat high energy prices
The energy crisis is a long-term problem, and the sooner businesses take action to beat high prices the better, energy experts told an Ai Group webinar last week. Read our blog to find out what our panel had to say in addressing the issues – including your options for the best deals in a bad market.
 
Read our Blog to find out more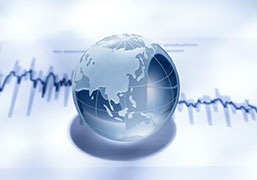 Also:
1 August 2022: Economics webinar report
Boost supply to offset global economic headwinds
"There are five simultaneous shocks currently operating across the global economy, which is pretty staggering; usually it's just one," Tamara Henderson, ASEAN specialist for Bloomberg Economics, told an Ai Group webinar last week. And despite our isolation during the pandemic, Australia is far from immune from global economic headwinds, added fellow panelist, Dr Jeffrey Wilson, Ai Group's Director of Economics & Research.
 
Read our Blog post to find out more
1 August 2022: Manufacturing Performance
Australian PMI®: Manufacturing slows in July
The supply and labour constraints afflicting the Australian economy are weighing heavily on the manufacturing sector, according to the latest Ai Group Australian Performance of Manufacturing Index (Australian PMI®).
3 August 2022: Construction Performance
Australian PCI®: Construction sector contracts for second month
Construction activity in Australia contracted further in July following a more moderate contraction in June. Across the industry, commercial construction, house building and engineering construction all reported falls in activity, while apartment activity was stable following a steep fall in June.
5 August 2022: Services Performance
Australian PSI®: Mild growth for services sector in July
Ai Group's Australian Performance of Services Index (Australian PSI®) improved in July after two previous months of deterioration. Chronic labour shortages and a super-charged winter spike in absenteeism are large and growing challenges for labour-intensive service industries, and rising interest rates are dampening consumer sentiment.
>>8 August: Ai Group Environment Connect Event
The Road to Zero Emissions in Australian Transport
Join this webinar presented by Ai Group's Environment Connect member network in partnership with the Victorian Government to hear our panel of experts address questions including: what does net zero mean for Australian transport?; what is the future of zero emissions vehicles?; and what does this look like for light, heavy vehicles and transport infrastructure?
>>11 August 2022: Ai Group Online Event
Building Inclusive Business Engagement with First Nations People
Quality employment outcomes for First Nations People is a growing area, with many businesses adopting formal strategies and business objectives in order to improve. Join our upcoming webinar to find out how your organisation can shape more meaningful engagement with First Nations People as employees, suppliers & partners in business.
>>18 August: Ai Group CET Online Event
Will Australia have the workforce for a clean economy?
Join Megan Lilly, Executive Director of the Ai Group Centre for Education and Training and our panel of speakers as they explore how Australia can develop the workforce required for a clean economy: What skills are needed in a transition to a clean economy? What skills challenges are companies experiencing now? And how does education and training need to change to support the transition?
Find out more and register now
Innes Willox to speak at Manufacturing Skills Forum with The Hon. Brendan O'Connor MP
The IBSA Group is holding a Manufacturing Skills Forum on 17 August aimed at employers, business leaders and organisations and training providers with a key interest in manufacturing skills excellence and the strategies to enable a skilled workforce.
The line-up of speakers from Australia and overseas will share their learnings and insights to help progress the discussion to support the manufacturing sector.
Click here to book your spot. For any questions, please email events@ibsa.org.au
 
 Copyright © 2022 - The Australian Industry Group.
This email has been sent to you as a member of Ai Group and forms part of our communications services to you.
Go to the Ai Group website change your Subscription Preferences, or click here to unsubscribe from this list.