Click here to view this email in your browser.
How was the June Market?
Did you miss the June Housing Market webinar last week? David Arbit, our numbers wizard, discussed the slow down in home sales and so much more! Watch the recording here. And, don't forget to register for next month's webinar on August 18!
The Skinny - June 2022
As existing home sales continue to soften nationwide, housing supply is slowly improving, with inventory up for the second straight month. In time, price growth is expected to moderate as supply grows; for now, however, inventory remains low, and buyers are feeling the squeeze of higher prices all around. Watch now.

StarTribune
MSP Business Journal
Axios
Realtor.com

The MAR Foundation's annual Gala is less than two weeks away, and we are getting excited to support their mission to end homelessness in our community! The evening will be emceed by Jason Hudoba, Realtor® and Host of the Minnesota Lynx, with live entertainment from Ashley DuBose - a St. Paul native and contestant on Season 5 of The Voice! Ticket sales are closed - still interested in attending? Contact Telly Mamayek at tellym@mplsrealtor.com!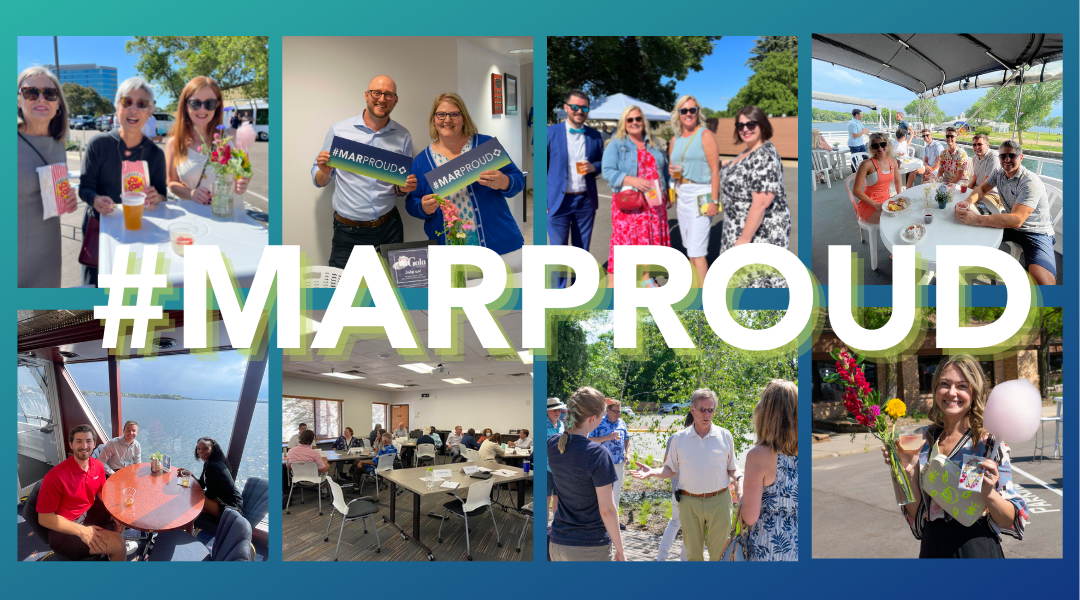 We are having a fun summer of member get-togethers! We love seeing you again in person, whether at a Broker Forum, YPN's Boat Cruise, or the Member Appreciation event. Did you attend one of these? Send us your pics to info@mplsrealtor.com!
Featured Class
If you have been a Realtor for less than 2 years, you won't want to miss this opportunity to learn from industry pro Kath Hammerseng! Jumpstart your career by enrolling in the New Agent Academy, which is an eight-week training program that will help you define your business goals, marketing plan, industry knowledge, techniques for working with buyers and sellers and so much more! This impactful class is only $150!
August 15 – October 3, Mondays 9 a.m. – 12 p.m.
August 1 | 9:00 a.m. - 10:00 a.m. | 1.0 CE
August 8 | 9:00 a.m. - 10:30 a.m. | 1.5 CE

August 3 | 1:00 p.m. - 2:30 p.m.
August 8 | 1:00 p.m. - 2:30 p.m.
August 11 | 9:00 a.m. - 10:30 a.m.

5750 Lincoln Drive
Minneapolis, MN 55345
952.933.9020 | info@mplsrealtor.com
Monday - Friday: 8-4:30
Click here to unsubscribe or to change your Subscription Preferences.