Click here to view this email in your browser.
September 7, 2021
Today's Real Estate Weekly Newsletter

We will be sharing valuable resources to keep you safe while you serve your clients throughout September in celebration of Realtor® Safety Month! Do you have a safety strategy? Here is how to start creating one.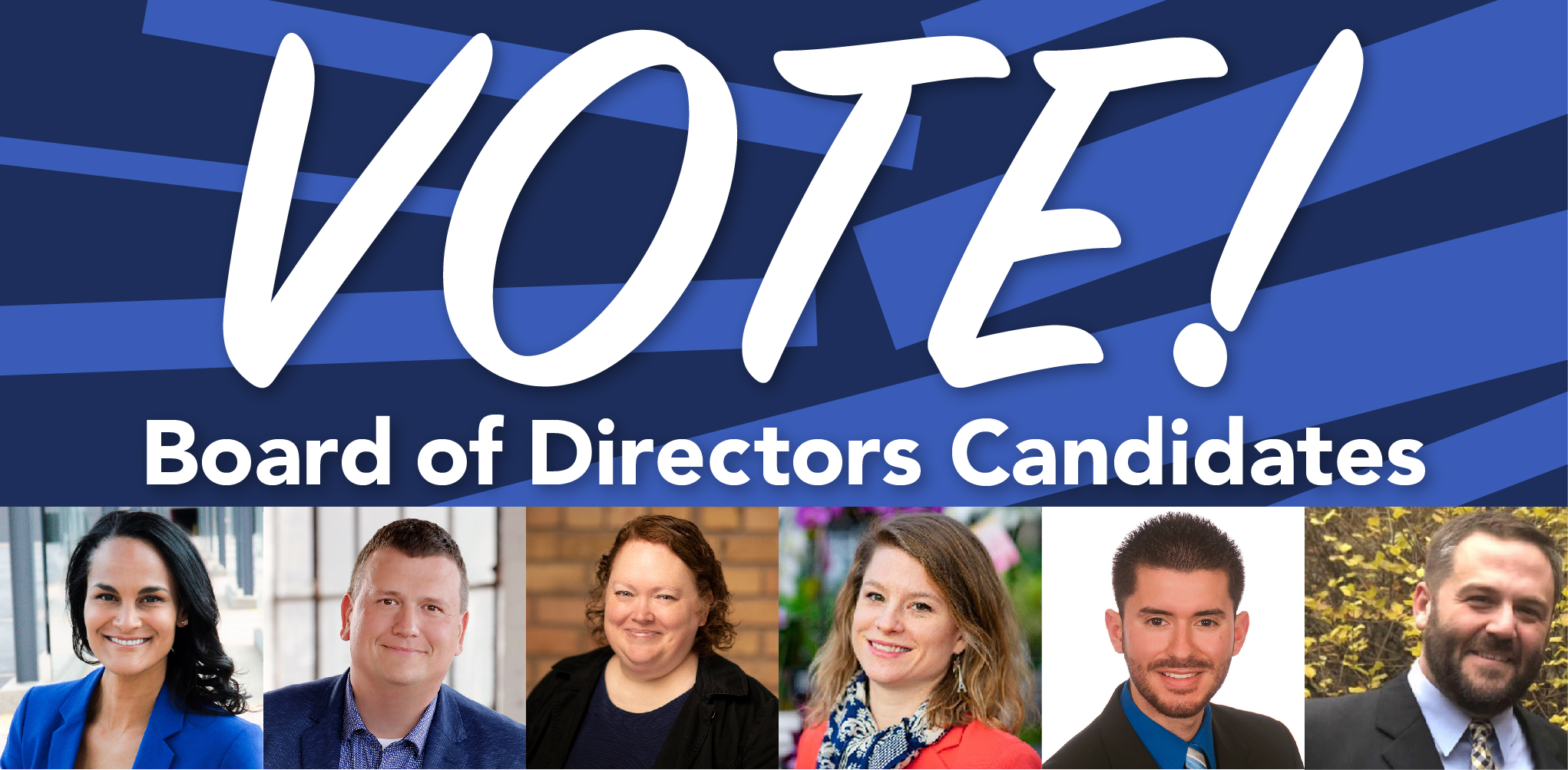 The election for three seats on MAR's Board of Directors began August 30 and runs through September 17! We have partnered with Survey & Ballot Systems (SBS) to administer the election. To make sure you receive your ballot via email, please add the following email address as an approved sender: noreply@directvote.net.
This year's candidates include:
•  Jackie Berry
•  William Huffman
•  Lee Ann Lehto
•  Jen Piller Quade
•  Jairo Ramirez
•  Anthony Thompson

The Stats Deck: Buyer, Seller & Showing Activity
Showing activity fell in the Twin Cities metro area due in part to the anticipated Labor Day lull. Overall, showings were down 16.6 percent from this time in 2019, however, listings priced above $300K saw increased interest on average. Take a look at the showings numbers and market indicators through September 7.

Join MAR's Director of Research and Economics David Arbit for a monthly one hour presentation and discussion on the current state of the real estate market.
Join the free Market Data Ask & Learn
Questions about data on the housing market? Join our Research and Economics staff Fridays, 1-2 PM. 
Welcome to August's 83 new members
We are happy to welcome our newest members to the association! Click here for a full list.

The MAR Foundation's Annual Gala is less than one month away! This fundraising event supports Minneapolis Area REALTORS® Foundation's work partnering with and supporting local organizations to end homelessness in our community. 
Program emceed by Jason Hudoba, REALTOR® and Host of the Minnesota Lynx

Exciting silent and live auctions! Online bidding will open on Friday, September 24 at 12:00 p.m. Everyone is invited to participate. 

View additional event details including menu and parking information on the Event Info page.

"Collaborate, Engage, Succeed" is a virtual informational and networking event featuring volunteer leaders at MAR. Learn why volunteering is important, and how to get more involved by applying for a committee or participating on a task force. This event is hosted by MAR's DE&I Committee.
Panelists: 
Jona Flores, 2021 YPN Committee member and MAR Ann Brockhouse Future Leader Scholarship recipient

Emily Green, 2021 Minnesota Realtors® Treasurer and 2014 MAR President

Jen Piller Quade, 2021 MAR Government Affairs Committee Chair

Lyndon Smith, 2021 MAR Board Secretary
The first step is to attend the virtual networking event. What will be your second step?

Minneapolis Area REALTORS® began the candidate endorsement process ahead of the 2021 November election. MAR's Government Affairs Committee distributed surveys to over 70 candidates, including those for Minneapolis Mayor and City Council. Government Affairs Committee members will interview candidates this fall and endorse those who best reflect Realtor® values. Stay tuned for MAR's candidate endorsement list in the coming weeks.
Upcoming Classes
Using Instanet & Authentisign
Residential Forms 2021

Countdown to completion: 116 days remain
By December 31, 2021 every REALTOR® is required to complete 2.5 hours of Code of Ethics (COE) training to continue membership with the association. Every other Wednesday this summer, agents can join us for Pathways to Professionalism and fulfill their 2.5 hours. Click here for all approved COE options. 
Pathways to Professionalism
If you have already completed the course online 
Please send your certificate of completion or a copy of your CE transcripts (with the COE course included) to coe@mplsrealtor.com as soon as possible. When you take the course from an online provider, we do not receive a notification.
Thank you, volunteers!
Thank you to all the members who helped support the Homeownership Opportunity Alliance and promote programs and services for first-time homebuyers at MAR's booth at the Minnesota State Fair. Pictured below are members Katie Reilly and Leah Drury.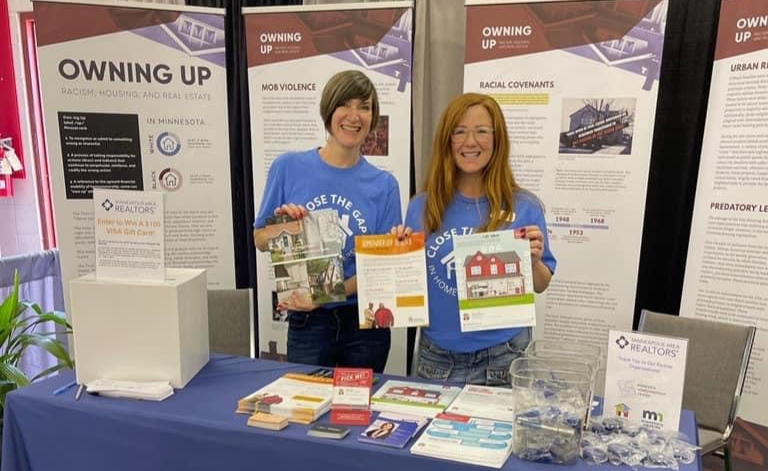 Market Reports
Pending sales were down for a second straight month, falling 1.8% in July, according to the National Association of REALTORS®, as stiff competition for homes and high sales prices have discouraged some would-be buyers. Home prices have been soaring during the pandemic, with the S&P Corelogic Case-Shiller national home price index reporting that prices rose 18.6% nationally in June, the largest annual increase in the history of the index since 1987. Read more.

5750 Lincoln Drive
Minneapolis, MN 55345
952.933.9020 | info@mplsrealtor.com
Monday - Friday: 8-4:30
Click here to unsubscribe or to change your Subscription Preferences.