Our annual Realtor® Summit is the week of April 26-30! Traditionally, we have gathered for an entire day of CE programs, vendor exhibits and networking. Due to the pandemic, we are offering online programming throughout the week that supports our theme: Homeownership for All. Join us at 10 AM on Monday, April 26 for this free kick-off to an exciting week! Day one starts with President Todd Walker opening the program, we will also hear from Realtor of the Year, Jerry Moscowitz and our CEO, Carrie Chang. National speaker, Paula Monthofer, will present the uplifting keynote address, "Ambassadors of the American Dream."
Take survey, enter to win $100 gift card!
To better support you, we have partnered with  Loyalty Research Center on a member survey that was emailed to you from MAR@qualtrics-research.com with subject line "MAR 2021 Member Survey." Your feedback will help shape our benefits and services going forward. The survey can be completed on a computer, tablet, or any other mobile device at your convenience. It will take 15 minutes to complete and you'll be entered in a drawing for a $100 Visa gift card.
Supporting Housing First
The MAR Foundation is thrilled to present $25,000 to the Housing First Foundation for the construction of a Housing for Heroes home in North Minneapolis. The transitional housing project for homeless veterans is a partnership with the MN Assistance Council for Veterans. Construction begins this spring/summer. 

New MAR store hours
Starting tomorrow, contact-free pick-up of online store orders will be available Tuesday and Wednesday 1:30 PM - 4:30 PM. Reminder, the MAR office remains closed due to the pandemic with staff working virtually 8-4:30 M-F. 
Welcome 158 New Members
158 Realtors® joined our association in March, click here to see the list of our new members.

We've updated our Market Data webpage to be a one-stop shop for all of our available data on the housing market! Check out the variety of reports, infographics, webinars and press releases available to help serve your clients! 
The Stats Deck: Buyer, Seller & Showing Activity
These special weekly market updates put buyer and seller activity in context and capture any market shifts. Don't forget to check out our regular Weekly Market Activity Report. Once you've logged in to NorthstarMLS, Infosparks is also an excellent resource for custom market research and data.
In the meantime, check out the latest showings numbers and market indicators through April 4. New listing activity continues to trend below that of the prior three years, indicating that seller activity remains sluggish.
In the News
Mortgage rates are rising, but it's nothing to worry about if you want a cheap loan
MAR Monthly Housing Market Update
Join MAR's Director of Research and Economics, David Arbit, for a free monthly webinar on the Twin Cities real estate market Thursday, April 15 from 2-3 PM. Register here, and watch the webinar from March 18.
What's happening to the condo market? Watch this short video to learn!
And, feel free to share this content on your social networks!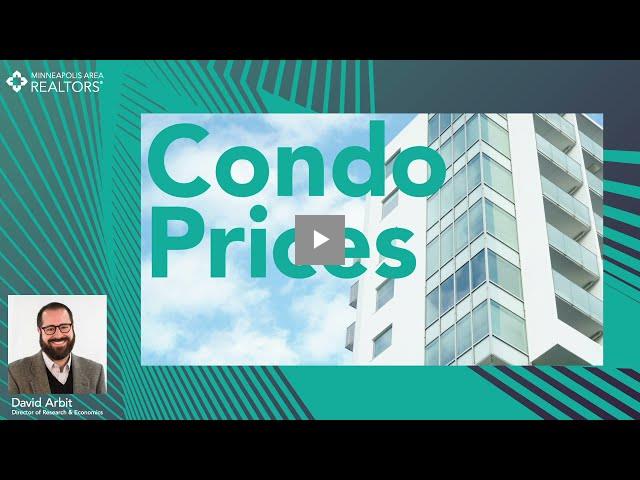 Emergency rent assistance available soon
Later this month, renters will be able to apply for emergency rent assistance through RentHelpMN. For now, renters and landlords can check out the website for further details or watch an info session recording and sign up for email updates on the program. Minneapolis City Council Members received a presentation on the program – you can review the slides or watch the meeting here. Read more here. 
In the News

April 6 | Agency and Fair Housing Plus | 2.5 CE Hours
Important notice for Brokers and Agents
All non-exempt salespersons and brokers must complete the 2021-2022 general module course 'The History of Diversity in Homeownership' before June 30, 2022. Read more.
Market Reports
 As the spring market is in full swing and home prices are ticking up, mortgage rates have moved higher in recent weeks as well. Freddie Mac reports that the national average rate for a 30-year fixed-rate mortgage rose to 3.17% with an average of .6 points. Read more.