Click here if you are having trouble viewing this message.

September 2021

MESSAGE FROM THE PROVOST
September, 2021
Dear students, 
I would like to take this opportunity to encourage you to get vaccinated against COVID-19. With expanded eligibility and access to vaccines across all Australian states and territories, now is the time to take this important step towards protecting yourself, your family members, your friends and the wider community. It's important to remember that each of us lives in a community with people who may be more vulnerable to the impacts of COVID-19 infection than we are ourselves. 
UNIVERSITY NEWS
Complete the SSAF survey by 3 October for the chance to win a great prize
STUDENT SUCCESS
Your Student Services and Amenities Fee (SSAF) funds important ACU activities and facilities for you and your fellow students. The feedback you provide will help us to improve the services available both on-campus and online.
KEY DATES
Semester 2 Central Examinations
Learn about important exam dates, what you need to know to ensure your exams run smoothly, and what to do if difficult circumstances arise. 
2022 re-enrolment
Re-enrolment and timetable preference entry will open on Tuesday 12 October and close on Monday 22 November. Make sure you enrol for the full year before the closing date to avoid a late fee. 
STUDENT NEWS
ACU Sustainability Week
OPPORTUNITIES
Join us during the week of 3-9 October for events focused on the impacts of modern slavery, climate change, ethical investment, and sustainable travel.
Stay and succeed at MCR in Sydney
STUDENT ACCOMMODATION
Interested in living at ACU? When students live in our accommodation, they increase their chances of study success. Find out how you can book a room for 2022 and receive eight weeks of free rent.
ACU rides into October 
SPORT, WELLBEING AND RESIDENTIAL LIFE
The Track is joining forces with ACU Sustainability Week to encourage you to jump on your bike this October. To celebrate ACU Rides, The Track will host a number of activations celebrating the many benefits of cycling!
Last chance to complete the NSSS 
STUDENT SUCCESS
Universities Australia is conducting a nation-wide survey to collect data on the scale and nature of university student experiences of sexual assault and sexual harassment.
Space Invaders: Grace and nature in the arcade
CAMPUS MINISTRY
What can a 1970s arcade game teach us about the workings of God's grace in our lives? Perhaps there is more life value to Space Invaders than our parents told us, offering an insight into our human nature and the possibility of change.
World Mental Health Day 
COUNSELLING SERVICE
World Mental Health Day is about paying attention to mental health in an uncertain world.
Act now: Remove share site documents
STUDENT ADMINISTRATION
ACU is granting a six-week amnesty to give you time to remove any material you may have uploaded to a share site. The amnesty expires on 11 October.
Disability Service: Here when you need us 
DISABILITY SERVICE
Are your studies impacted by a health/medical/mental health condition, disability, or significant caring responsibilities?
Job of the month: PASS Leader
STUDENT JOBS ON CAMPUS
Would you like to help other students on campus, develop leadership skills and get paid for it? This is the role for you.
TAP scholarship
ACU SCHOLARSHIPS
If you've relocated from outer regional, rural or remote Australia to attend uni and you missed out on applying for the Tertiary Access Payment earlier this year, now is your chance.
Spring clean your study habits
ACADEMIC SKILLS UNIT
Here are three ways to help you freshen up your study to ensure the weeks leading up to the exam period are as effective and stress free as possible. 
Careers help
CAREERS AND EMPLOYABILITY
ACU Career Development Service will now be known as ACU Careers and Employability. While our name may be changing, our commitment to helping ACU students and graduates isn't.
Register now for UniSport Nationals 
SPORT, WELLBEING AND RESIDENTIAL LIFE
Like most things in sport, it's time to pivot! Students from Ballarat and Melbourne, get ready for UniSport Nationals - Victoria.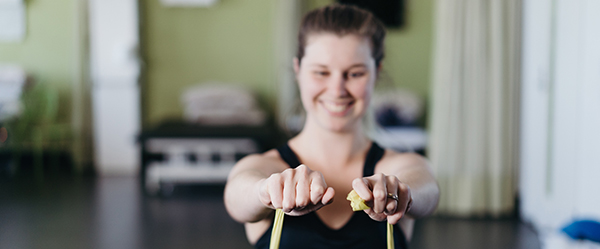 IMPACT
Paving new roads in physiotherapy 
It was relatively early in Cloe Benz's physiotherapy career, before the pandemic came along and forced the swift rise of telemedicine, that she became aware of the potential of digital healthcare.
Copyright © Australian Catholic University 2020. ABN 15 050 192 660 CRICOS Reg: 00004G.

This correspondence is for the named person's use only. It may contain confidential or legally privileged information or both. No confidentiality or privilege is waived or lost by this transmission. If you receive this correspondence in error, please immediately delete it from your system and notify the sender. You must not disclose, copy or rely on any part of this correspondence if you are not the intended recipient.