Click here if you are having trouble viewing this message.
March 2021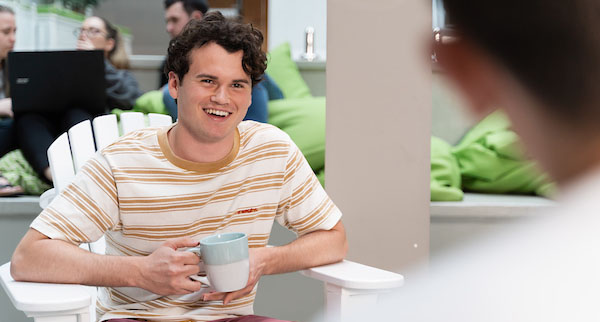 Student Events
Welcome to your monthly round-up of events to equip you for success, keep you inspired, and improve your student experience.
The Student Portal is your platform for information about academic and co-curricular activities, services and opportunities at ACU. For updates on news, events and opportunities, visit the feed.
All ACU campuses are now returing to COVID-normal operations. Read our student FAQs for up-to-date information about what this means for students.
And remember to connect with us on Facebook, LinkedIn, Instagram and Twitter.
Workshop: NLP techniques for self-awareness
COLLABORATE PLUS
Neuro-Linguistic Programming (NLP) helps raise self-awareness of our habitual way of being and shows us how we can change to tap into our full potential.
The Track footy tipping competition
ACU SPORT
Are you a self-proclaimed AFL or NRL expert? The 2021 season is just around the corner, so join our annual tipping competition.
Academic skills workshops
ACADEMIC SKILLS UNIT
Pick up tips and strategies on how to write academically and best tackle the maths components of your course.
Design thinking workshop
COLLABORATE PLUS
The Launch Plus Incubator Program is a series of free online workshops hosted by ACU's entrepreneurship and innovation hub. Explore how to start a business, develop your entrepreneurial skills, and create future opportunities. 
Careers fairs in March
CAREER DEVELOPMENT SERVICE
Attending careers fairs is an excellent way to network and prepare you for future employment. Check out what's happening in March.
Represent ACU at UniSport
ACU SPORT
Rep team ACU at the UniSport 3x3 basketball hustle. ACU is entering both a men's and a women's team in the event. What are you waiting for?
Learn French, Spanish Auslan or Italian 
STUDENT LIFE
Student Life offers you affordable online language lessons during semester. Limited places are left for Semester 1 - sign up now. 
Copyright © Australian Catholic University 2020. ABN 15 050 192 660 CRICOS Reg: 00004G.

This correspondence is for the named person's use only. It may contain confidential or legally privileged information or both. No confidentiality or privilege is waived or lost by this transmission. If you receive this correspondence in error, please immediately delete it from your system and notify the sender. You must not disclose, copy or rely on any part of this correspondence if you are not the intended recipient.