Click here if you are having trouble viewing this message.

December 2020
Welcome to Carers NSW eNews, a monthly e-newsletter for people who care for a family member or friend in New South Wales (NSW) and the organisations and professionals that support them.
What's new
Carers NSW Stakeholder Survey
Every year Carers NSW asks our key stakeholder networks to give us feedback about how effectively we have engaged with them in the past 12 months. Between December 2020 to January 2021, we are inviting individuals and organisations who participated in, promoted, or worked with Carers NSW to conduct information, training, research and systemic advocacy activities in 2020 to complete a brief survey to help us continuously improve.
'Know your rights' webinars coming up in 2021
Based on the eight 'Know your rights' fact sheets developed by the Carer Rights & Complaints Network, Carers NSW is planning an eight-part webinar series on carers' rights and complaints options in different service settings, starting in February 2021. Express your interest here to receive more information in January 2021.
Second briefing on COVID-19 and flexible work
The rapid shift to working from home for many employees during the COVID-19 pandemic has provided a unique opportunity for workplaces to explore new ways of working that better meet the needs of working carers. In partnership UTS, Carers NSW has developed the second in a series of briefings on what employers can learn about flexible working from this transformative period. 
New resources on caring during COVID-19
Carers NSW Education and Training team has developed new resources to assist carers in navigating the challenges of COVID-19. The Caring through Crisis: COVID-19 resources include a webinar and associated handbook which will be provided to workshop participants, however can be downloaded here as a stand-alone resource. Please direct enquiries for a workshop session on request to education@carersnsw.org.au. 
Carer policy update
Visiting residential aged care facilities over the holidays
Council on the Ageing (COTA) Australia has called for residential aged care providers to act in accordance with the national Visitor Access Code and enable visits from family members and friends over the holiday period. Residents, carers, families and friends can report concerns to COTA or contact the Older Persons Advocacy Network (OPAN) on 1800 237 981 (6am-10pm seven days per week).
Consultation now open on proposed NDIS reforms
The NDIS has released an Information Paper summarising NDIS reforms announced in late 2020. This paper explains what the changes are and what they mean for NDIS participants, their families and carers. The NDIS has also released four new consultation papers accompanying this -  
Papers 3 and 4 cover the ECEI Implementation Reset project, which includes background to the project for context, areas for improvement and further detail on how best practice is intended to work. Responses to these consultation papers are due 23 February 2021.
New sign language interpreting service
From November 2020, older Australians who are deaf, deafblind, or hard of hearing, and who do not have access to interpreting services through aged care programs or the National Disability Insurance Scheme (NDIS), can access free sign language interpreting services for daily activities such as family/social events, banking, moving/selling house and dealing with agencies/advisors etc. These services can be accessed via the Auslan Connections Auslan Connections website or by calling 1300 010 877.
NDIS Update
Sector best practice
Supporting carers online during COVID-19
Carer-focused UK organisation Mobilise, which works with local councils, has explored how carers can best be supported digitally during COVID-19. Mobilise found, in a new report, that over the course of the UK's first Coronavirus Lockdown of 2020, daily Mobilise Virtual Cuppas enabled carers to share practical advice with each other, and create friendships. Mobilise has developed a number of capacity building resources including information about digital skills for carers, podcasts and blogs.
Free Human Rights online learning modules
The Australian Human Rights Commission has launched a new section of their website dedicated Human Rights and COVID-19. The new website features detailed analysis of the major human rights issues faced during COVID-19 and provides free online learning modules for adults and children on a range of human rights topics.
New digital supports for dementia carers in the UK
Norwich researchers are developing a digital support package for carers of people living with dementia in the UK. 'Carecoach' is being adapted from a program Netherlands. The program will include a number of online modules or chapters that carers can access at their own pace, with support from a healthcare professional. You can learn more about 'Carecoach' online.
Employer best practice
Carer-friendly employers better prepared to meet changing staff needs
In a survey of 114 members of the charity's Employers for Carers (EfC) business forum, Carers UK found that employers with established policies in place to support staff with caring responsibilities have been better able to meet the changing needs of their workforce during the pandemic. Carers UK has provided further guidance on supporting working carers through COVID-19 in their survey report, available here. 
Victoria to pilot paid sick and carers leave for casual employees 
The Victorian Government has announced a "secure work pilot scheme", through which casual workers in Victoria in industries like cleaning, hospitality and aged care could get up to five days of sick and carer's leave at the minumum wage. The pilot will aim to address some of the problems with insecure work exposed by the COVID-19 pandemic. You can read more about the pilot here. 
Small grant opportunities
NAB Foundation Community Grants
NAB Foundation Community Grants can help you safeguard your community with up to $10,000 funding for projects that prepare for natural disasters, support long-term recovery and build resilience against future disasters. Grant applications close 30 July 2021.
Ecstra Women's Economic Security Project Grants
The Women's Economic Security Project Grants support charities and social enterprises building financial wellbeing through innovative employment opportunities and tailored financial capability support for women across Australia. Funding proposals should be between $50,000 - $300,000 depending on the scale of the Initiative and the relative size of the applicant. Applications close 12 February 2021.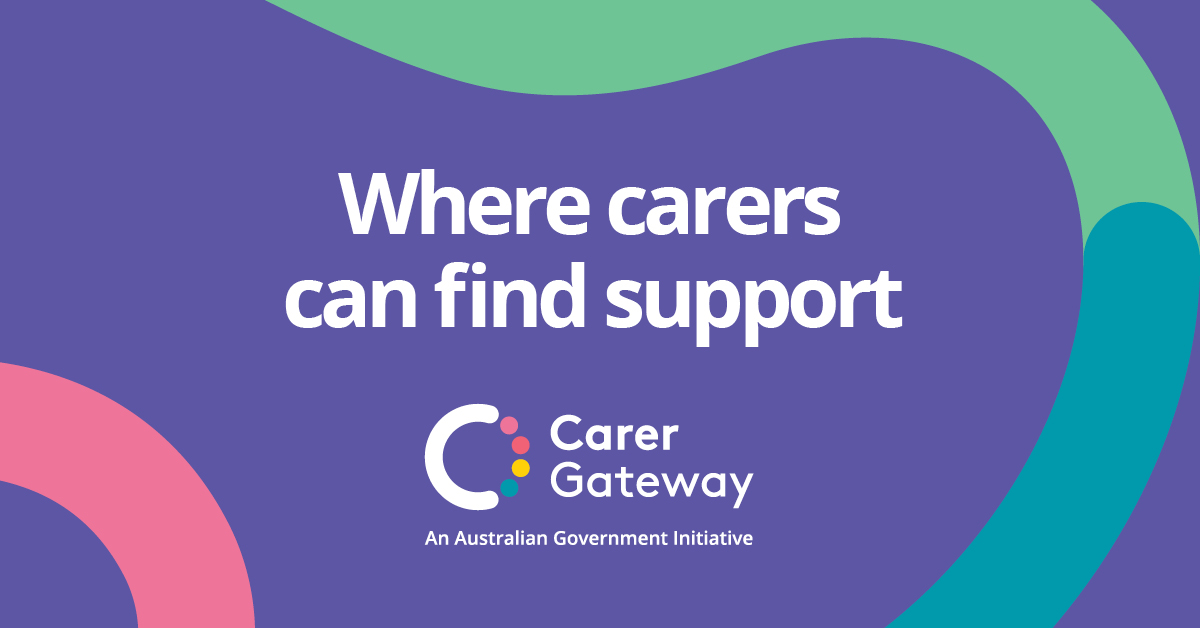 About Carers NSW
Carers NSW is the peak non-government organisation for carers in New South Wales (NSW). A carer is any individual who provides care and support to a family member or friend who has a disability, mental illness, drug and/or alcohol dependency, chronic condition, terminal illness or who is frail. For more information, visit www.carersnsw.org.au or contact Carers NSW on 02 9280 4744 or email contact@carersnsw.org.au.

Copyright © 2019 Carers NSW, all rights reserved. 
Our mailing address is:
Carers NSW
Level 10
213 Miller Street
North Sydney, NSW 2060
Click here to unsubscribe or to change your Subscription Preferences.