Click here if you are having trouble viewing this message.
Never before has there been so much change impacting the business of behavioral healthcare and social services — and never before have your partners been as critical to your success as they are right now.
Having overseen operations for human services and large addiction treatment centers myself, I've personally experienced the value a good, proactive partner can bring to an organization. That's why I have built my business over the past 19 years by functioning as an extension of my clients' teams and why I'm reaching out to share insights below that can help you protect your organization.
Keep an eye out for future issues of this newsletter throughout the year, and please don't hesitate to reach out if you need any guidance!
Sean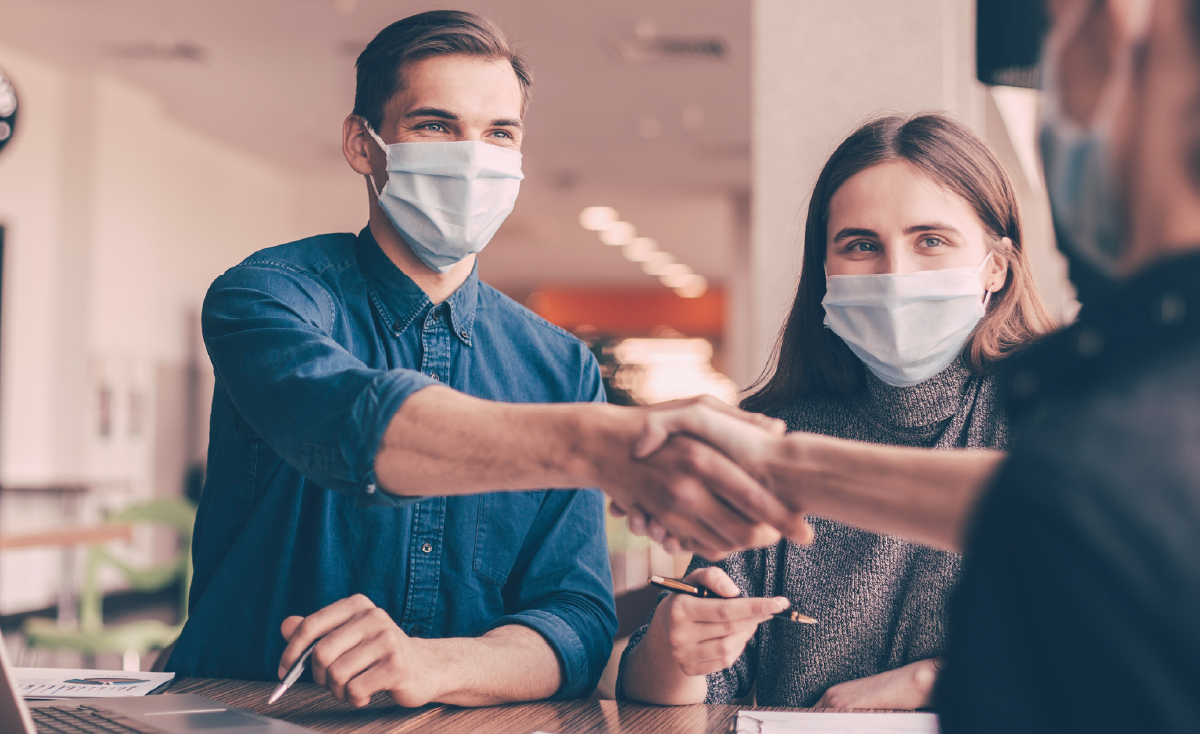 Are You Partnered With The Right Insurance Broker to Navigate COVID-19?
By Sean F. Conaboy, MSW, MPA, Risk Manager, NSM Insurance Brokers
The very nature of behavioral healthcare and social services has always required industry leaders to prioritize risk management as a matter of course. Now, the COVID-19 landscape — riddled with new complexities and continually emerging challenges — only intensifies the critical role a risk advisor/insurance partner plays in ensuring the fiscal and operational health of provider organizations themselves. It begs the question: Are you armed with the right insurance broker to navigate COVID-19 and continue meeting critical needs in the community?
The pandemic has underscored time and again that what may have worked pre-COVID may well not work today. Our current reality has pushed leaders to scrutinize each and every business decision with an even higher level of rigor, and broker relationships should be no exception. 
To help you evaluate if your current or prospective insurance broker has the necessary expertise to help your organization pivot, position itself to meet growing demand and emerge from COVID-19 set up for continued success, consider these questions:

What is your broker doing to advocate for behavioral healthcare or social services organizations?
Amid unprecedented financial challenges, your broker should be stepping up as an advocate. At NSM, we're going to bat for organizations like yours by working with insurance carriers to secure available premium credits that can help offset insurance costs, as well as conduct revenue and payroll audits to adjust insurance costs mid-term. Carriers are not advertising these options, but a seasoned broker will know how to effectively negotiate on your behalf.
Does your broker have bona fide experience in behavioral healthcare or social services?
Having worked at all levels within the human services, treatment and behavioral healthcare industry for 22 years myself — including serving as Vice President of Operations at Caron Treatment Centers — I can tell you that beyond having risk management expertise, there is no greater advantage than having a partner who has personal experience in the field. This institutional knowledge is especially valuable when extreme circumstances require creative problem solving and out-of-the-box thinking. Clients say the same. 

Does your broker have demonstrated expertise in managing an organization of your financial size, scope of operations and complexity?
The height of a pandemic is no time to roll the dice on an easy-to-like broker who can talk the talk. Dig deeper into their knowledge, approach and expertise, and don't be shy to ask for case studies and references from other clients. If they have proven success working with organizations that are similar to yours, the more likely it is they will be better equipped to help you manage the many added complexities associated with COVID-19.

Is your broker knowledgeable about all of your operations?
Have they visited your sites? Met and interviewed key leadership and operations staff? Conducted a risk analysis? Having this first-hand insight is key. Not only does it enable a broker to bring better, more targeted recommendations to the table, it also means you don't have to spend valuable time getting a partner up to speed on the basics when time and action is of the essence. 
How does your broker stay on the cutting edge of developments in the industry — particularly those that affect your operations and exposures?
Are they coming to you proactively with news and updates that help inform the way you run your organization? Are they actively involved in industry associations, not just dues-paying members? As the business landscape changes faster than ever before, a connected and engaged broker can make all the difference in helping your organization stay ahead of the curve. 
Given what a critical role a broker can play in your organization's ability to proactively manage risk and continue serving those in need — during the time of COVID-19 and beyond — it's essential that they be a trusted resource who acts as a true extension of your team. To meet that end, choose your broker as carefully as you would any other executive position within your organization.
Illinois Supreme Court Issues Landmark Ruling on Workers' Compensation
In a landmark decision, the Supreme Court of the state of Illinois recently ruled that everyday injuries incurred at the workplace are compensable under workers' compensation. This major shift means employees no longer need to prove they were exposed to a specific risk at work, simply that they were injured in the course of performing their job duties. It also means employers are taking on more risk, especially if other states follow Illinois' lead.
California Court Dismisses COVID-19 Business Income Loss Suit
California's Central District recently handed down a decision in favor of Travelers Insurance, unequivocally supporting its position that the "Virus Exclusion" terms of its policies barred claims for loss or damage caused by, or resulting from, COVID-19, or any virus for that matter. Stay tuned for more as business income loss continues to be a hot topic.
Growth, Opportunity on the Horizon for Behavioral Healthcare
Though 64 percent of behavioral health providers reported a decrease in revenue since March of this year, Caron Treatment Centers President and CEO Doug Tieman says the industry is projecting a tsunami of need.
Click

here

to unsubscribe or to change your Subscription Preferences.