TOURISM NT INDUSTRY UPDATE - KEEPING YOU INFORMED    ||   VIEW ONLINE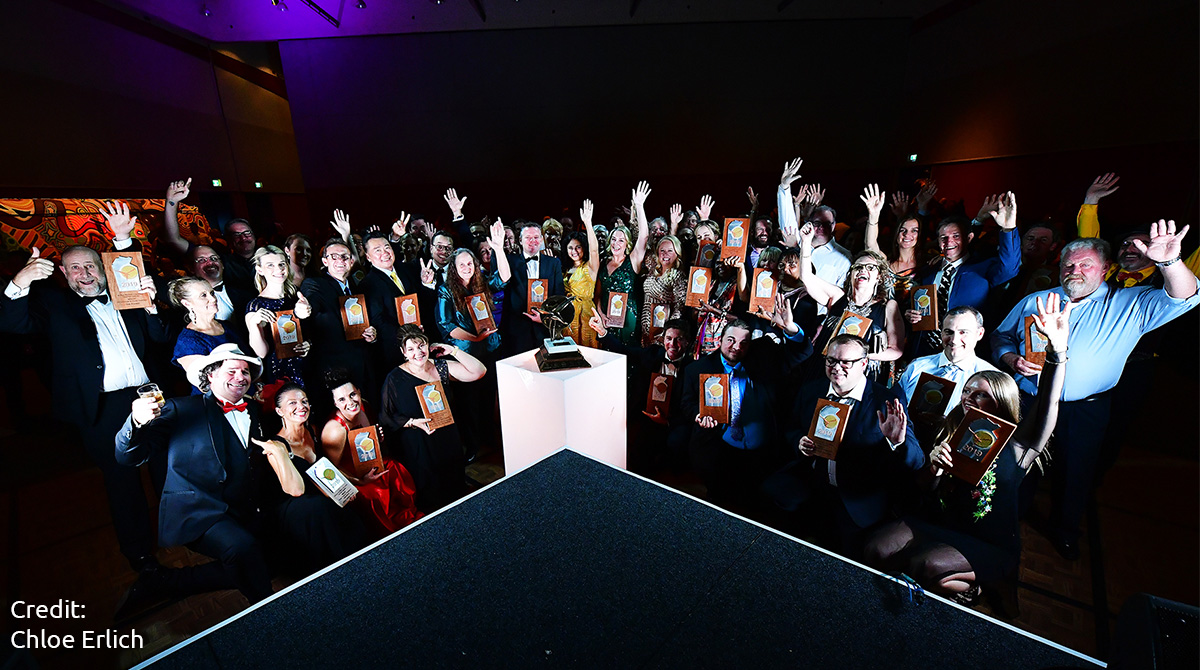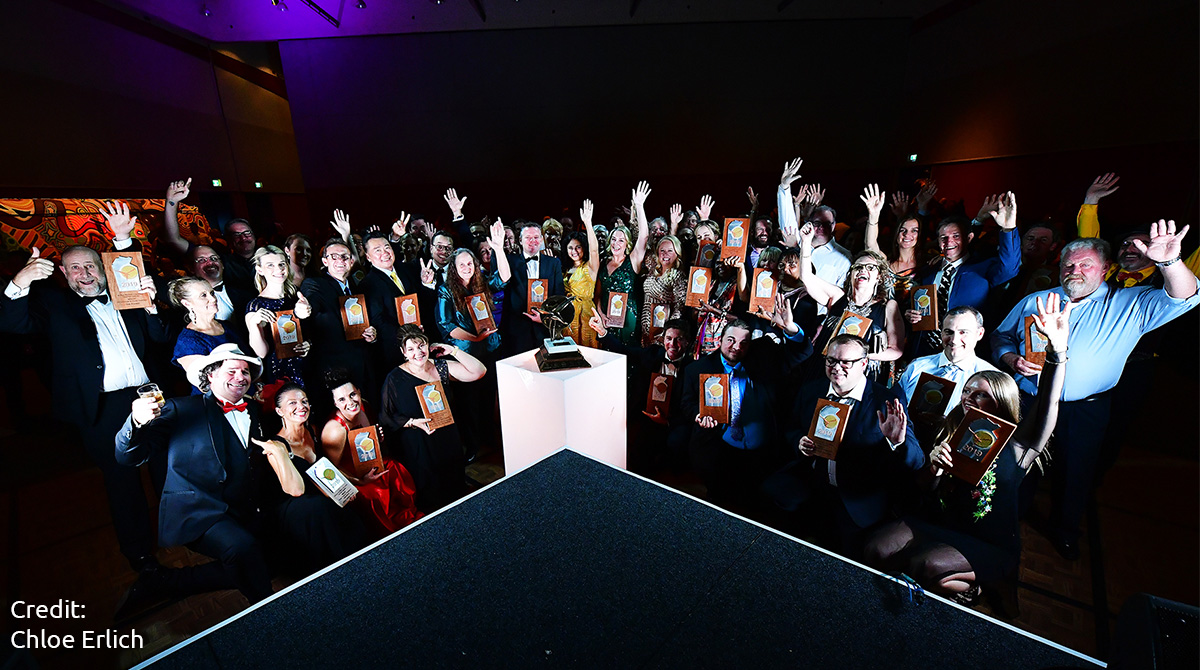 CONGRATULATIONS BROLGA AWARD WINNERS
Territory tourism's night of nights, the 2019 Brolga Northern Territory Tourism Awards, was held at the Alice Springs Convention Centre on Saturday 16 November. 
The event recognised the Territory's top performing tourism operators and individuals. Congratulations to all winners and best of luck to those who have qualified for the Qantas Australian Tourism Awards to be held in Canberra in March 2020. 
ABORIGINAL TOURISM STRATEGY
The recently released Northern Territory Aboriginal Tourism Strategy 2020-2030 sets a vision for the Northern Territory to be the undeniable leader in Aboriginal cultural tourism.
A range of dedicated activities are being implemented including an initial $400,000 investment to support Aboriginal-owned tourism businesses with small infrastructure works, interpretation work and planning; mentoring and training; and improved measures and reporting tools.
ANNUAL REPORT 2018-19
Tourism NT's Annual Report covering the 2018-19 financial year was tabled in Parliament earlier this week and provides a record of performance and achievements over the past year. 
INTERNATIONAL BUSINESS EVENTS
Over 2000 business event delegates will result in $5.5 million in visitor expenditure for the Territory over the next two years as the NT emerges as a key destination for international business events.
Five international association events will be staged in the Northern Territory over the next two years in addition to a range of national business events and conferences. 
NOW IN SEASON
A new national campaign has recently launched informing Aussies the Territory is Now in Season following a visit by some of the country's top travel influencers.
With a combined following of more than 2.4 million fans, 23 travel influencers visited Darwin, Litchfield, Mary River, Kakadu, Tiwi Islands, Alice Springs and Uluru.
PHILAUSOPHY
Tourism Australia's new campaign, featuring the Kangaroo Sanctuary, Crocosaurus Cove and some of our key NT destinations, invites the world to come and live Australia's Philausophy.
Our refreshed Tourism NT brand was released in September and we're delighted to see there's great alignment with the new Tourism Australia campaign through showcasing the character of our people and the unique tourism experiences the NT offers. 
NT PRODUCTS PROMOTED IN CHINA
Kakadu Tourism and Voyages Indigenous Tourism Australia together with national operators Journey Beyond, Sealink, New Asia Pacific Tours and AAT Kings took part in Australia Marketplace China 2019.
As Tourism Australia's flagship trade event in China, Australia Marketplace China is an important forum for NT and Australian tourism businesses to engage with key Chinese buyers, and establish business links through a scheduled appointment program. 
BATTERY HILL MINING CENTRE
Tourism Central Australia is now providing visitor information services at the iconic Battery Hill Mining Centre in Tennant Creek.
Facilitating visitor service provision remains a focus for the NT Government, and earlier this year the Barkly Regional Visitor Experience Master Plan was released, identifying a strategic vision for visitor experiences in the region.
SPREAD BEAT THE HEAT MESSAGE
Tour operators are encouraged to spread the Beat the Heat message during the hotter months. Walking in hot weather can result in heat exhaustion which may progress to potentially fatal heatstroke. Stay cool, stay hydrated and stay alive.
Share our Beat the Heat video on your Facebook page or play it in your work foyer or waiting area. 
NEW TRAIL MAP
A new Top End mountain bike trail map is available for mountain bikers to navigate the shared-use trails at Charles Darwin National Park and Casuarina Coastal Reserve.
MILESTONE FOR WESTIN HOTEL
Darwin's Westin Hotel has hit a major milestone with Darwin-based M & J Builders awarded the contract to deliver a high-end prototype hotel room to test the design and set the quality benchmark for the whole project.
CRUISE WORKSHOP - 13 DEC 
Businesses currently working in or interested in leveraging opportunities around cruise tourism are invited to attend a Cruise Ship Industry Workshop on 13 December 2019.
Hear about the roles of ground handlers, Darwin Port Operations and Tourism Top End. 
INTERNATIONAL MARKET UPDATES
Tourism NT's International Managers Meeting 2019 was held this month providing industry an opportunity to hear from Tourism NT's international marketing managers in our key markets.
Download the international marketing updates for 2019 here to learn more about marketing activities, results, trends and future plans.
BASSINTHEGRASS
Early Bird tickets to the 2020 BASSINTHEGRASS are now on sale, giving locals and visitors the opportunity to secure their spot for just $75.
Once Early Bird tickets sell out, General Admission prices will increase to $105. A limited number of VIP tickets are also on offer for $200, giving attendees a premium festival experience.
BASSINTHEGRASS will be held on 23 May at Mindil Beach.
GREAT AIR RACE CENTENARY
To mark the centenary of the 1919 Great Air Race, several events will be taking place in Darwin.
The TIO NTFL Great Air Race Round will be played on 7 and 8 December, with the Aviators' Commemoration service at the Ross Smith Memorial on 10 December.
As part of a commemorative flight from London to Darwin on the same day, 2016 Australian Geographic Explorer of the Year Michael Smith will be landing at Darwin International Airport, followed by a talk about his adventures on 11 December.
BRUCE MUNRO: TROPICAL LIGHT
Over 11,000 people came to see Bruce Munro: Tropical Light in the opening week with more than 2,000 downloads of the Tropical Light App since the exhibition opened.
The team is still seeking volunteers so if you can spare a night or two, please register here.
MILLION DOLLAR FISH
Three tagged Barra have now been caught as part of Million Dollar Fish Season 5.
Territorians Greg Fry, Jamie McGuinness and Daniel Klingner are the lucky anglers who reeled in $10,000 prized catches at Manton Dam, King Ash Bay and Mandorah Jetty.
Million Dollar Fish Season 5 runs until 31 March 2020 and entry is free.
CURRENT TENDERS
CONSULTANCY - Assist in the development of a Drive Tourism Strategy for the Northern Territory.
AWARDED TENDERS
CONSULTANCY - Destination Management Plan Big Rivers Region - Deloitte Touche Tohmatsu.
CONSULTANCY - Destination Management Plan Central Australia Regions - Deloitte Touche Tohmatsu.
CONSULTANCY - Update to the Northern Territory Cruise Sector Activation Plan - AEC Group.
This email has been sent by Tourism NT. You have received this email because you have subscribed to a Tourism NT mailing list.
Department of Tourism, Sport & Culture, Tourism NT
GPO Box 1155, Darwin NT 0801
Click here to change your Subscription Preferences or to unsubscribe.