Click here to view this email in your browser.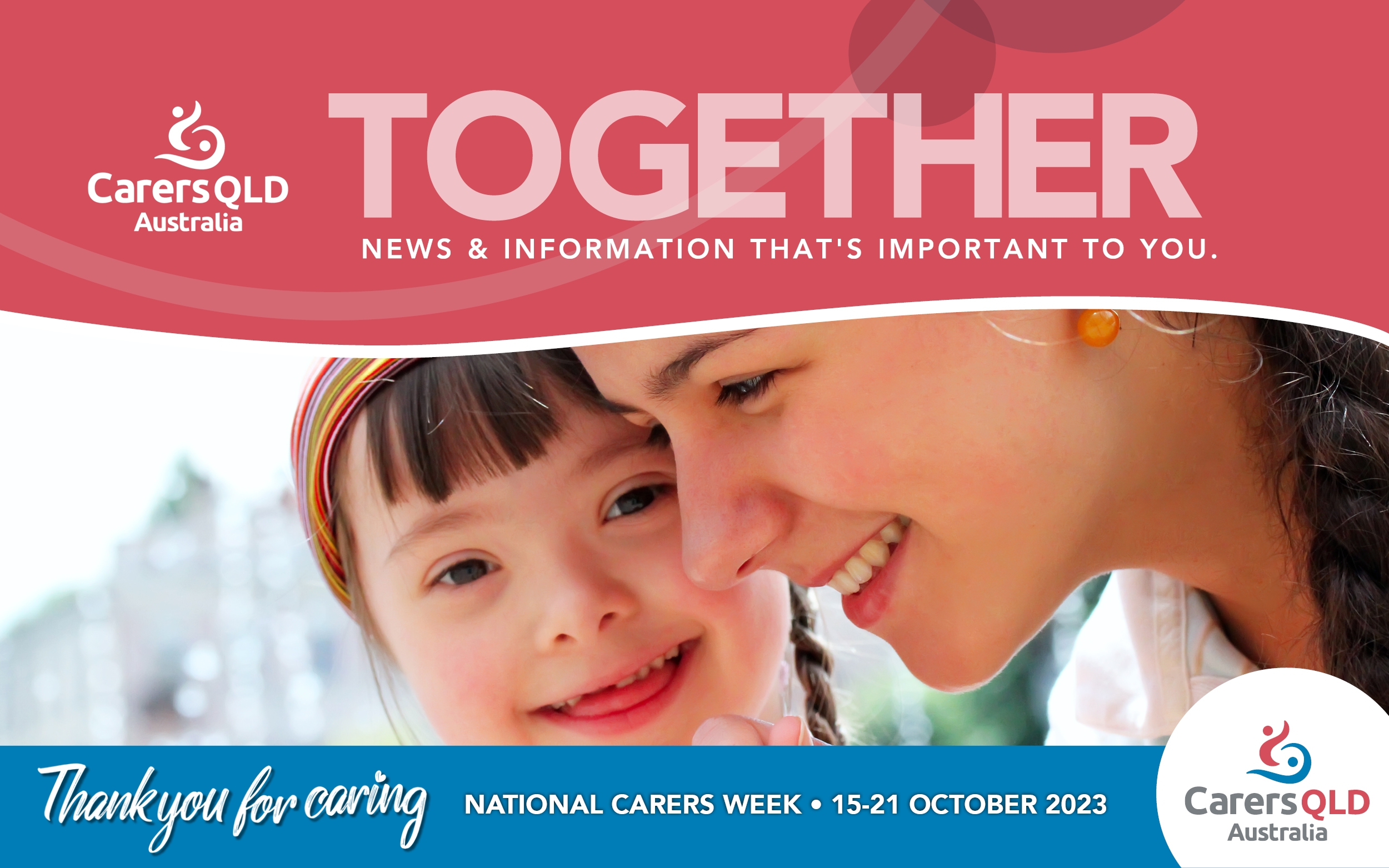 Message from our CEO
On behalf of the Queensland Carer Advisory Council and funded by the State Government, Carers Queensland recently worked with Next Thursday (a creative advertising agency) to design a campaign to raise awareness of carers and the supports that are available to them.
We also welcomed the opportunity to inform carers about the availability of the Carer Business Discount Card and the Companion Card.
Another focus of the campaign was Grandparent carers, and the Service Directory on the website lists specific supports that Grandparent carers can access. There will also be a video recognising Grandparent carers added to the website in the near future.
You can access the Care Is Everywhere campaign by visiting the website at:
http://carersqld.com.au/care-is-everywhere/
Debra Cottrell
Chief Executive Officer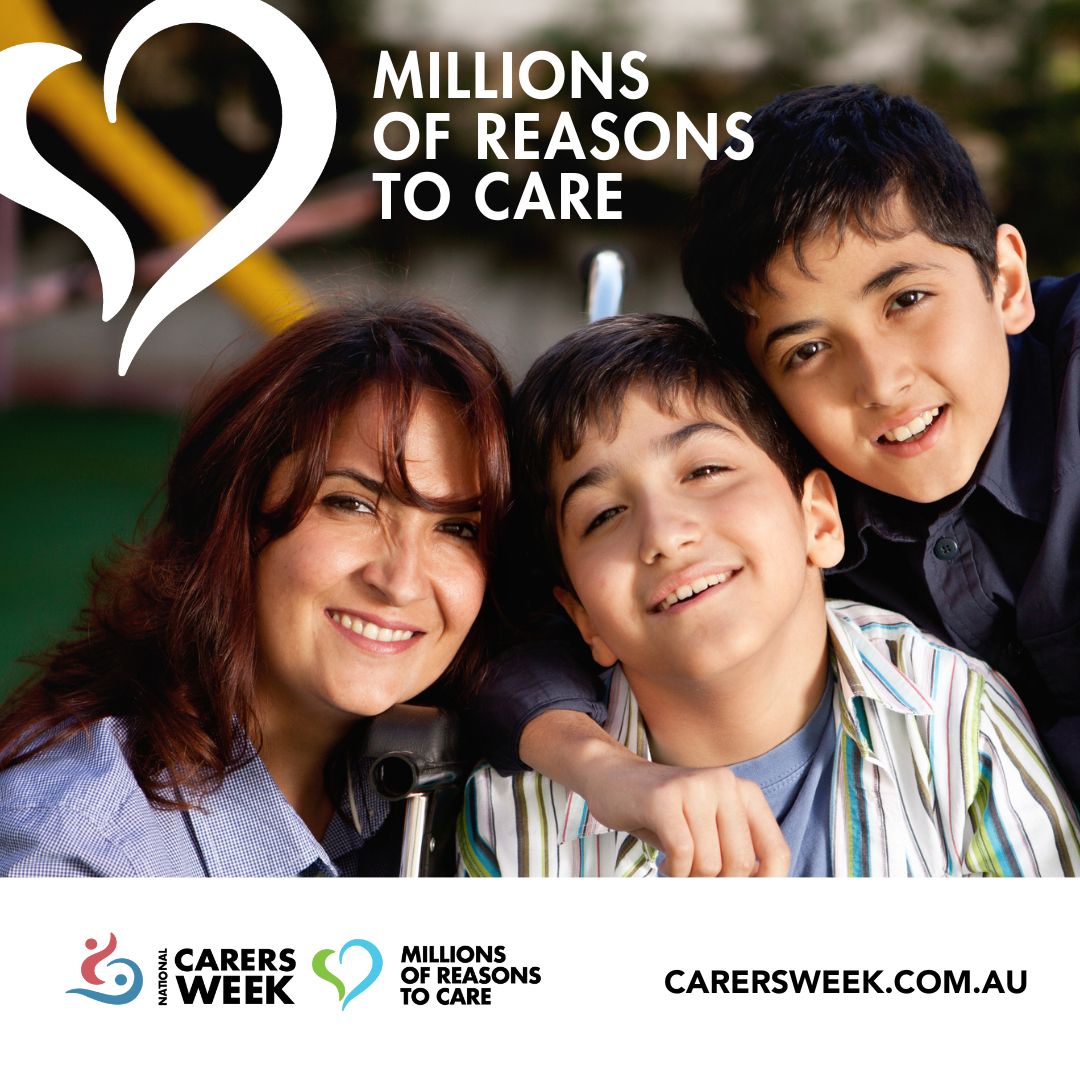 National Carers Week 2023 
Millions of Reasons to Care
National Carers Week was held from 15 to 21 October 2023.
This year's theme was 'Millions of Reasons to Care'.
The week was the best opportunity to recognise and celebrate the invaluable contributions of the Australia's 2.65 million carers. 

The week-long event, marked by various activities around the nation, including social get-togethers, and interactive information sessions, served as a reminder of the selfless support unpaid carers provide every day. 

Landmarks across Australia lit up in blue to support National Carers Week.

In Brisbane, the Story Bridge, Victoria Bridge and Reddacliff Place, amongst others were illuminated to acknowledge the outstanding contribution that carers make to our communities.

Across the state, organisations and workplaces joined in recognizing and celebrating over 533,000 Queenslanders who provide unpaid support to a family member, friend, or person in the community.

National Carers Week not only honours carers but also raises awareness about their role in our society. 
We had a great time celebrating and acknowledging the outstanding contribution  carers make to our nation.
We want to extend our deepest gratitude to each and every one of you who have shown immense support towards unpaid carers.

None of what happened throughout the week would have been possible without your support, as we continue to build on our mission of making life better for carers, people with disability and their families by connecting and enriching their lives.
Thank You to everyone who participated, got involved and showed their appreciation for carers.
We gratefully appreciate the funding support from the Queensland Government  to assist with regional activities during Carers Week 2023.
Thank you to everyone who joined our Carer Friendly Business Awards Networking Event, for showing your support and highlighting the incredible work that carers do.
Thank you to our sponsors for their continued support and most importantly, thank you to each of the amazing carers out there, for your dedication, your hard work and everything you do.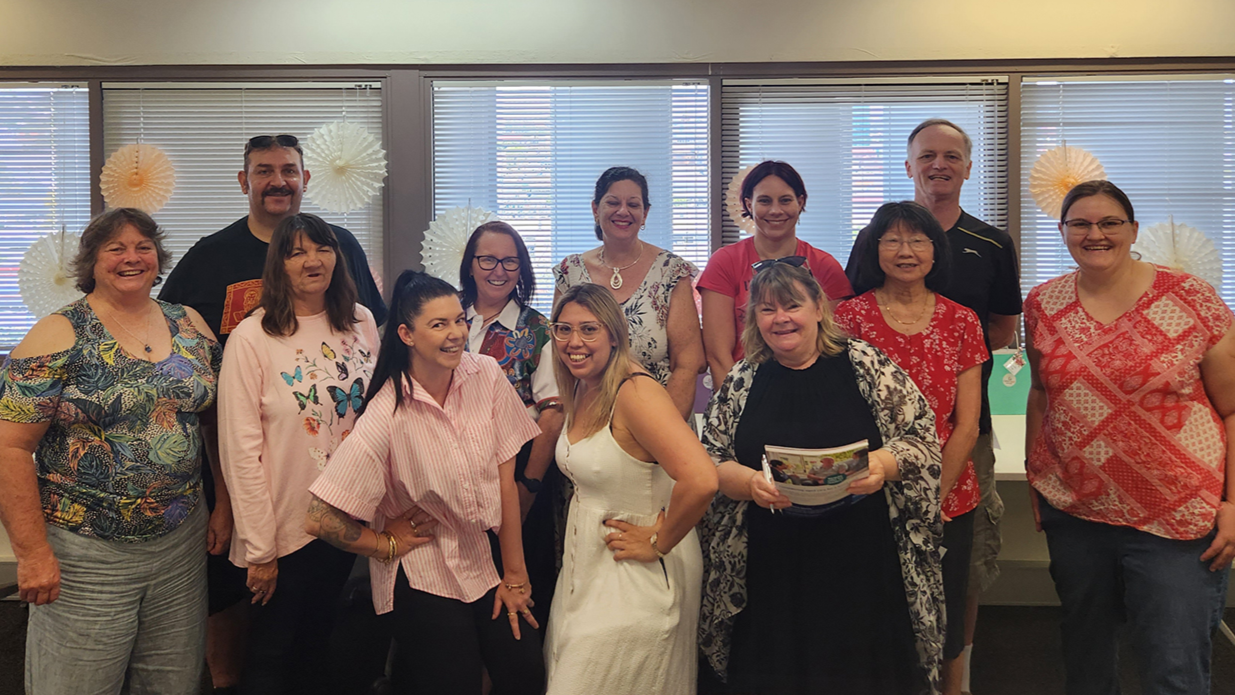 National Carers Week in the regions
National Carers Week is about celebrating carers. With that in mind our Carer Program put together some wonderful events for carers.

The week kicked off in the Ipswich region, with carers coming together for a morning of laughter and friendship. They started with a game of Ice Breaker Bingo, shared morning tea, followed by lucky door prizes and handing out the beautiful carers gift bags.

The morning concluded with heartfelt reflections from carers sharing what makes them grateful to be unpaid carers for their loved ones. 

Brisbane East carers had morning tea at the Wellington Point Farmhouse. They were showered with gift bags, gift vouchers and prizes. Carers also enjoyed purchasing $15 worth of fruit and vegetables with their gift certificates. 

Carers in Brisbane North enjoyed a wonderful day in Samford visiting two of the Valley's gems. 

The first stop was the beautiful Good Egg Gallery where they had to opportunity to explore the gallery and admire the amazing artwork.

The next stop was Samford Lifestyle Centre. Carers enjoyed walking around the different plants, exploring the shops and even meeting some ducklings!

Logan based carers from culturally and linguistically diverse backgrounds joined us in celebrating Carers Week at Beenleigh Historical Village and Museum. The morning provided plenty of opportunity to bond over freshly baked scones and moments learning about local and Australian heritage.

Sunshine Coast carers joined us at our Movement in the Park event. Carers had the chance to connect with each other while enjoying a wonderful morning tea and overlooking the shores of Golden Beach.

The event finished off with an hour of full relaxation with Katriena from Om Shanti Wellbeing, who guided carers through a gentle, slow-flow yoga session. 
National Carers Week Ambassadors
Our National Carers Week Ambassadors for 2023 are truly amazing people.
As with all carers, they dedicate every day to the wellbeing of others, supporting their family and friends, and contributing an enormous amount to their community.
Read their stories online at our website, or check them out at our Carers Queensland Facebook page.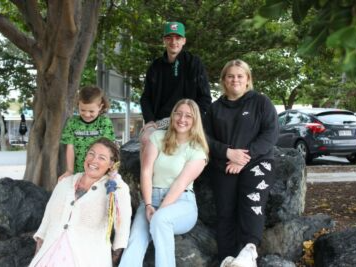 Melissa
Melissa is a mother of four and cares for two children with Autism/ASD, as well as her five-year-old son who is being diagnosed.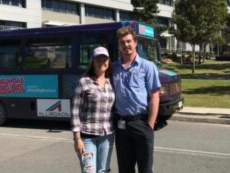 Belinda
Belinda is a mother of three and carer for her son, Dylan, who survived a car accident at the age of 19 with a brain injury.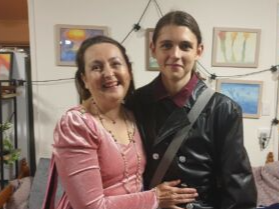 Vicki
Vicki is a mother and carer for her husband Damien, who has a neurological disorder. Her son, Lynkx, is a young carer too.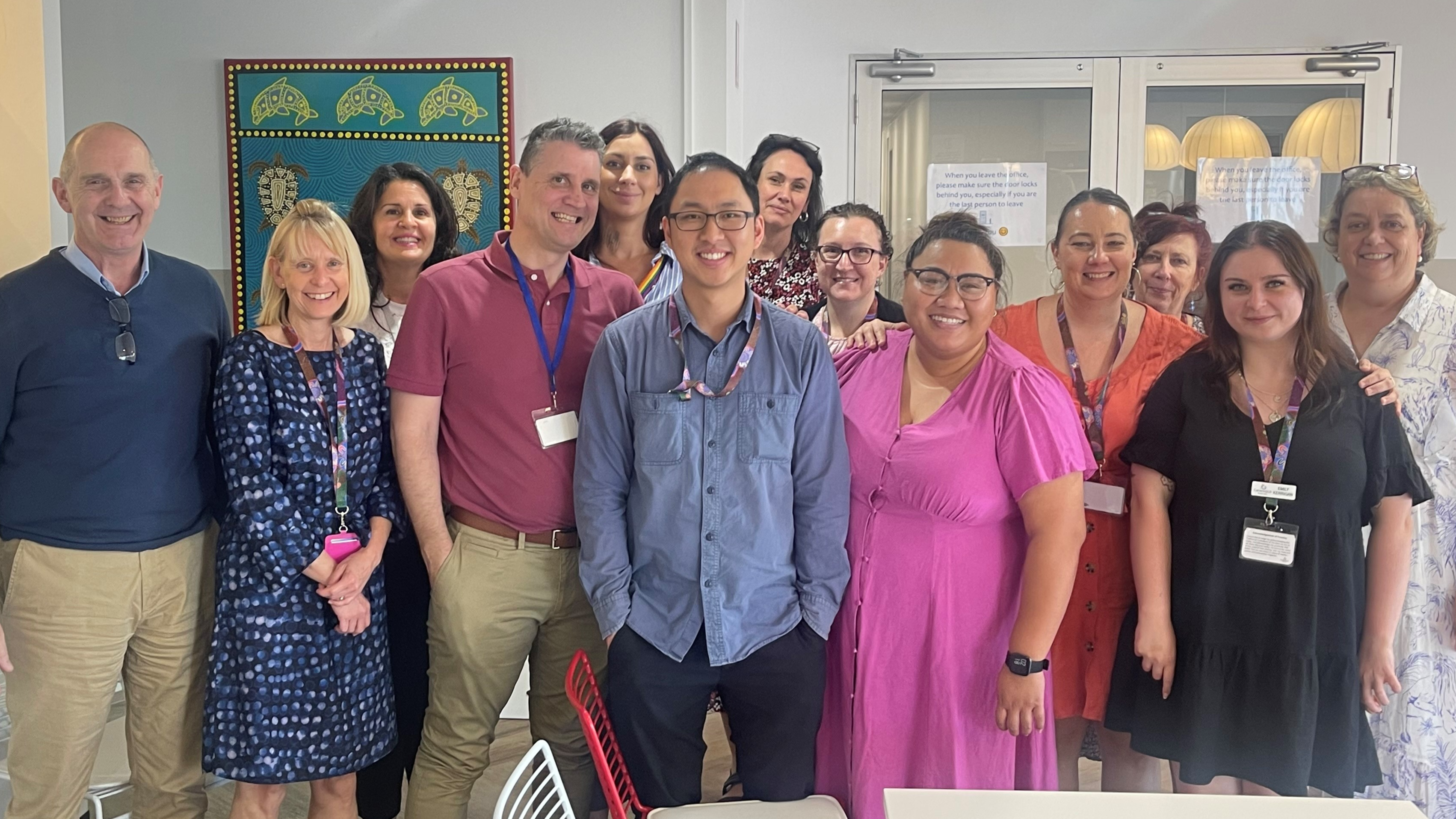 National Carers Week in the workplace
In our workplace, we echoed the celebrations by hosting events dedicated to acknowledging the tireless efforts of our carers. The importance of consistently recognising and appreciating their work cannot be overstated. 

We were inspired by the stories and journeys of carers like Vicki and Melissa, two of Carers Queensland's Carer Representatives and National Carers Week Ambassadors.

Over 100 staff members across our different offices came together online to hear them share their insights into their 30 years of collective carer experience and their work to represent the voice of carers in relevant policy, service planning and media representation.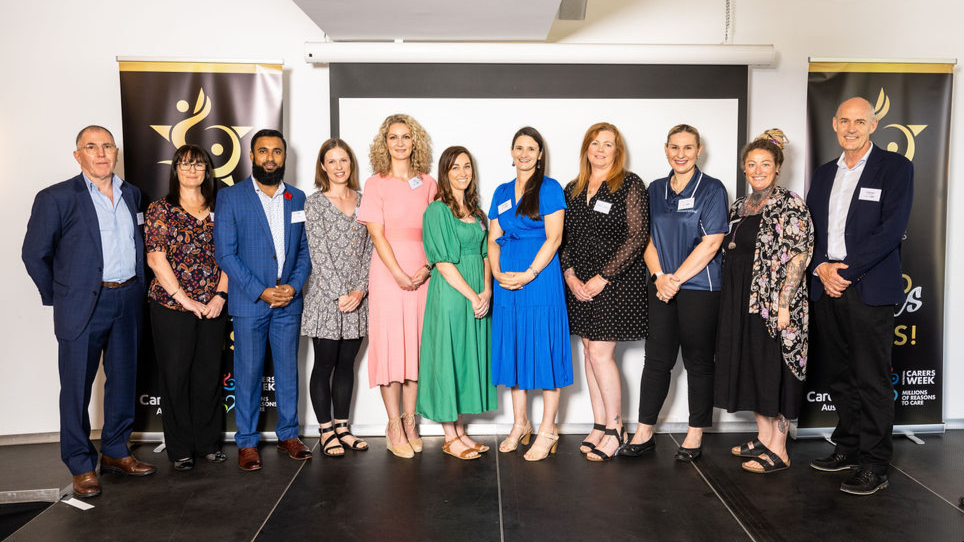 Carer Friendly Business Awards
This year marked the 20th anniversary of our Carer Friendly Business Awards (CFBA).

For 20 years, in the lead up to National Carers Week we have invited carers to recognise the businesses and individuals that go the extra mile to make their lives better.

Individuals who inspire others and make a difference in their lives.
Businesses that have an incredible impact in their community for their exceptional service or carer friendly employment practices.

Three of them were officially announced as state winners of our Carer Friendly Business Awards in a networking event during National Carers Week.

In this special moment family, community, business, and government all come together to celebrate and recognise carers and show their appreciation and support for the work they do every day.

As we announced the winners of the Carer Friendly Business Awards we were reminded of the progress we have made over the past two decades, and we celebrated many years of dedication, innovation and partnership.
We were thrilled to see many new faces, long-time supporters, and happy winners.

The winners were:
Great Business: The Experience Collectors, Brisbane
Great Employee: Charity Degaris from  Learn for Life Occupational Therapy & Associates, Maroochydore.
Great Employer: Empower Autism, Brisbane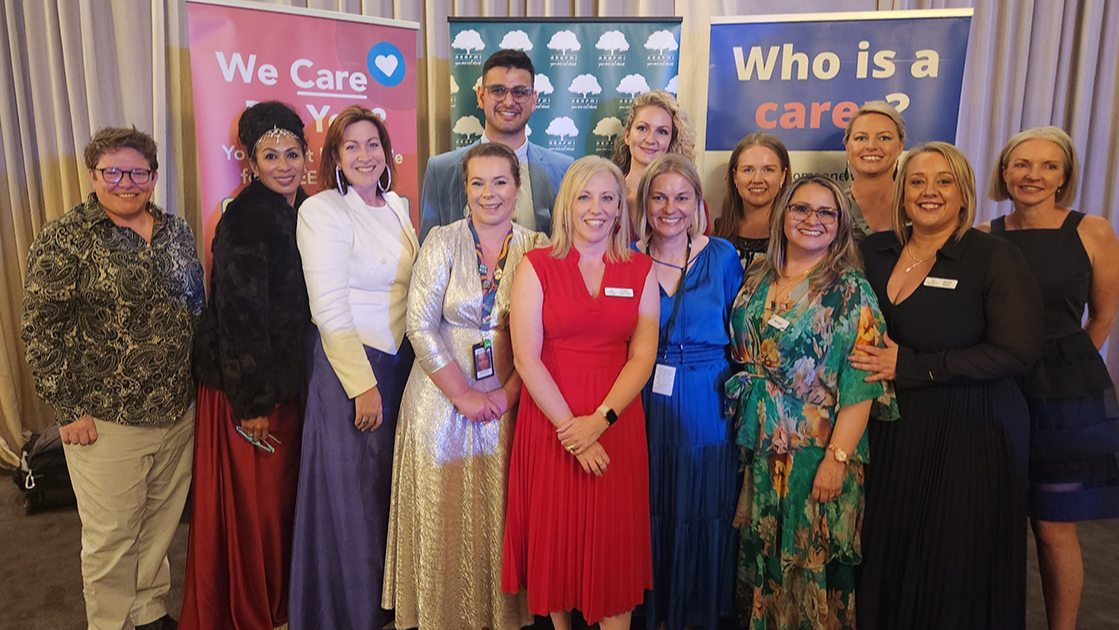 Carer Gala Dinner
Carer Gala Dinner was an incredible collaboration between Carers Queensland, Arafmi Ltd and Wellways to celebrate National Carers Week. The event was held at Victoria Park on Friday 20 October.
It was an evening filled with laughter, joy, and fun for our wonderful carers.
Great food, great company and great music. The dance floor was full and brimming with energy. 
The photobooth was a total hit, capturing the most candid moments and beautiful smiles- the highlight of the evening. 
The event provided some much needed 'me time' for carers and seeing them enjoy themselves was truly rewarding. 
Thank you for joining us!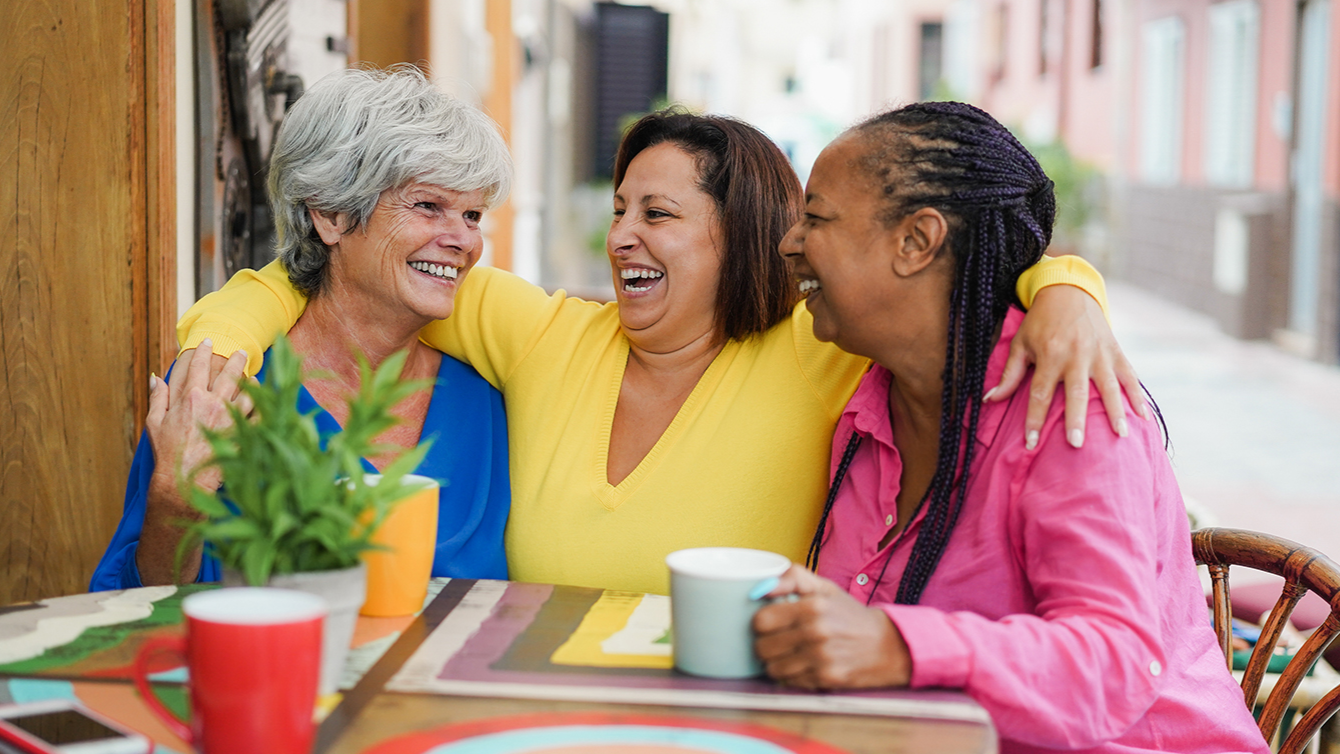 Carer Program Calendar of Events
Our Carer Program has a busy calendar of events organised for November.  

We kick off the month with an Older Persons Advocacy Network Workshop for Brisbane South Carers. 
We've organised some fantastic outdoor adventures for our Brisbane North Carers to North Moreton Bay and the Gayundah Coastal Arboretum.

Carers can also submit an expression of interest (EOI) to join our two-day Mental Health First Aid Training course. This course will be delivered from our North Lakes office.
 
Carers in Brisbane city can enjoy an ANZAC Square Memorial Galleries group tour and Southbank Parklands Guided Tour. 

Rockhampton carers can step back in time with a Glenmore Homestead tour and enjoy tea and scones by the beautiful Fitzroy River. 

Logan Carers are invited to an informative and engaging workshop on achieving financial wellbeing, with practical tips and strategies to help you take control of your finances. 

Beyond Blue will be sharing valuable tips on how to improve your well-being and feel good through various techniques and exercises at a special event and morning tea for Ipswich carers. 

Sunshine Coast carers, your destination is a mystery! Bring your walking shoes and solve the clues together to reveal the next location. 

Can't get through the day without a coffee? Gold Coast carers are invited to tour Mount Tambourine Coffee Plantation and learn the secrets of coffee cultivation! 

Toowoomba carers, it's time to grab your popcorn, find a cozy seat, and let the magic of the big screen transport you at our November movie escape. 

Our November online events include Sketching and Relaxation breathing workshops, a Young Adults Social Skills Workshop (ADHD & Autism), and a TAFE QLD Career Planning and Employment information session for adults and young adolescents.
Learn new skills and get a job in the community services industry at NO COST.
Our program supports eligible customers to receive accredited training and job-ready skills. 

Our program supports eligible customers to receive accredited training and job-ready skills.
 
Don't miss your chance to apply for the next program intake, designed for people aged
25 and older residing in the Metropolitan, Darling Downs, and North Coast regions.

This is a great opportunity to improve your skillset and kickstart your career!

This 15-week program includes Certificate III in Individual Support (Disability or Aged Care), job-ready community service skills, a personalised training support plan, First Aid, CPR & Mental Health First Aid training, resume and cover letter writing support, and more.

The Skilling Queenslanders for Work project is proudly funded by the Queensland Government.
Spots are limited – register your interest today!
End of Year Update
Carers Queensland RTO will be closed for students from Monday 18th December to Monday 8th January.
During that time, there will be no face-to-face classes or tutorials. Students can submit assessments and a skeleton staff will be available during that period except for the week 25-29th Dec. 
The next intake closes on Wednesday 15/11 - Register Today!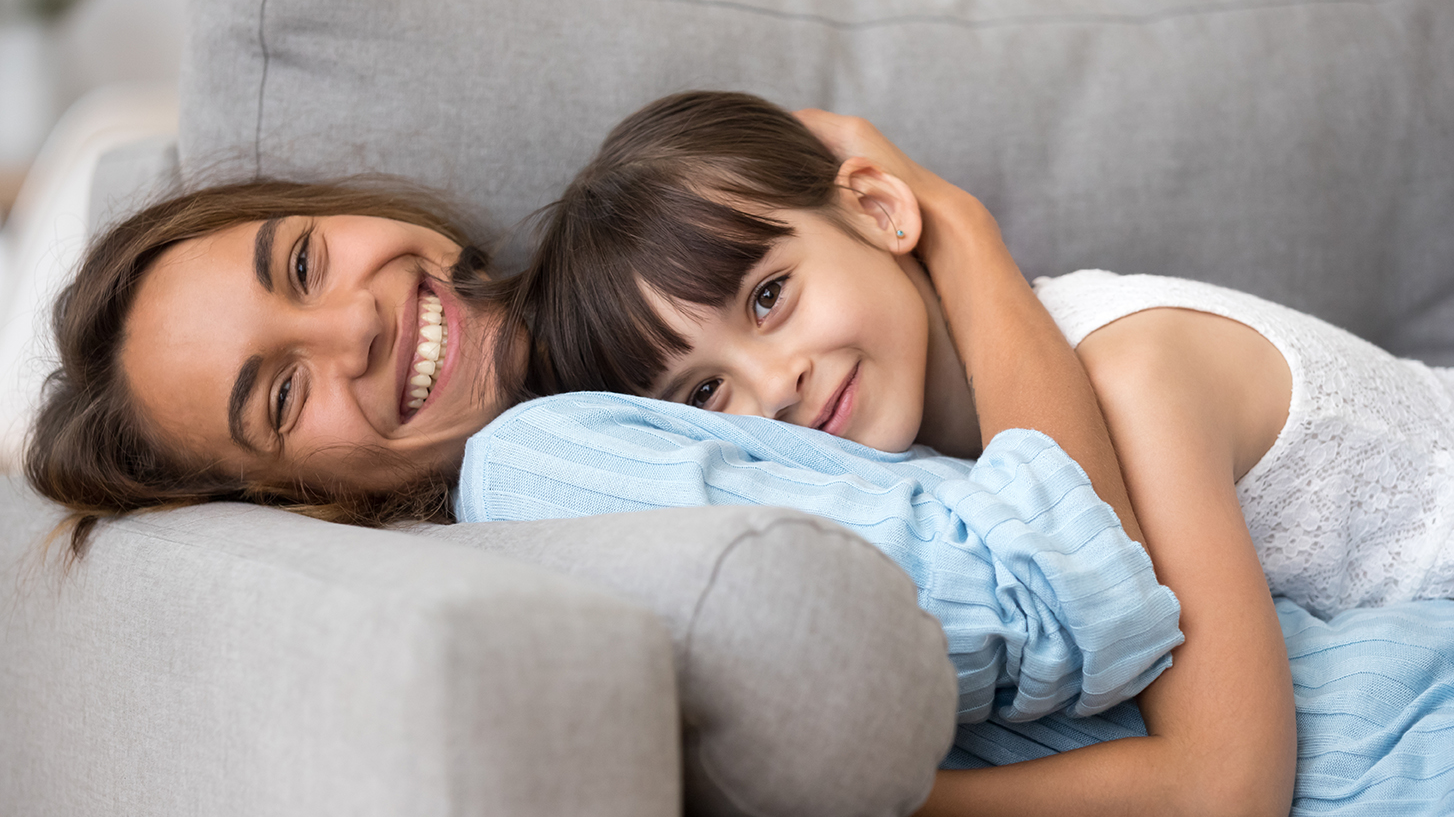 Your Caring Way intake is now open
Intake into our Your Caring Way program is now open!
Your Caring Way (an initiative of Carers Queensland) is a pilot program funded by the Department of Social Services. 
Our intake has now reopened, and we want you to get involved!
Whether you're a carer or you know a carer who could use some support to achieve personal goals, such as pursuing education or exploring new career paths, we're here for you.
Register your interest by clicking the button below, and a member of our team will be in touch with you. 
Your new future begins today...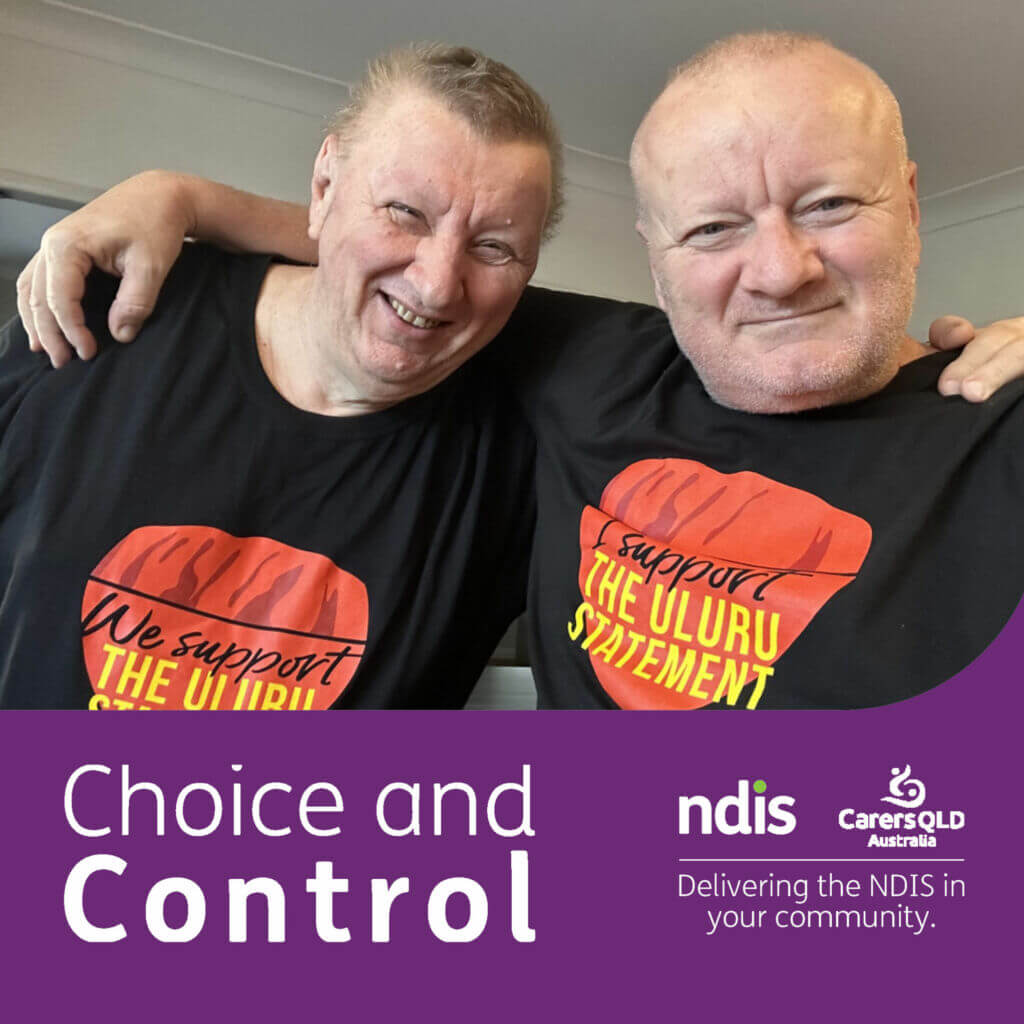 Carer Stories of Change
We released a sparkly new podcast episode to celebrate National Carers Week and the outstanding contribution Australia's 2.65 million carers make to our nation! 

Featuring Richard and Nathaly, our Carers Stories of Change episode is a candid look into the lives of two Queensland carers.
Richard cares for brother Lex, who lives with an intellectual disability while juggling life as the publisher of QNews - and Nathaly is a mother of two, one of whom lives with an intellectual impairment.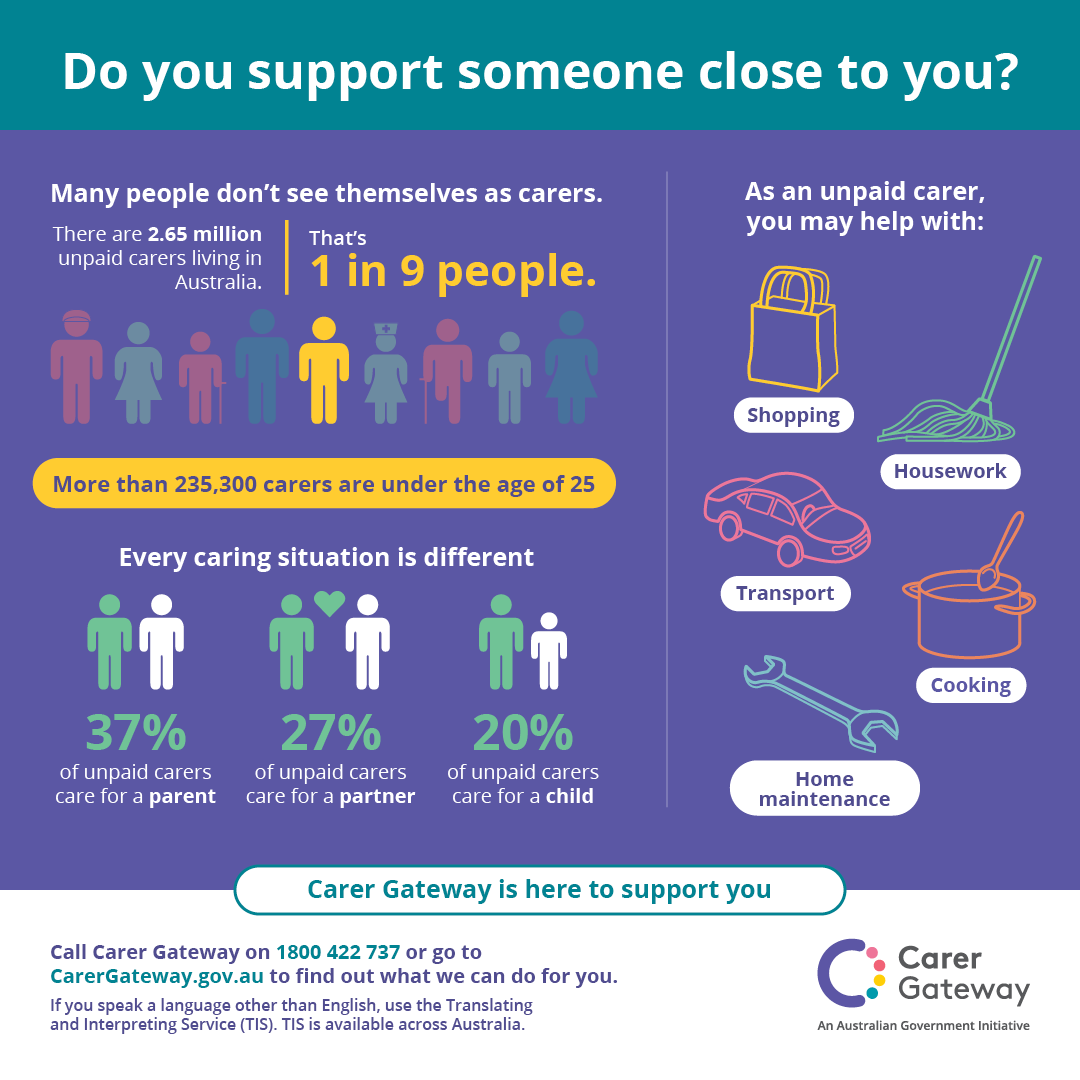 Do you care for someone close to you?
You might be an unpaid carer.
Carers provide care in many different ways.
A carer might look after someone 24 hours a day and help with daily activities, or they might look after someone who only needs help some of the time.
Carer Gateway can help carers get the support that is right for them.
For more information call Carer Gateway on 1800 422 737 or visit their website.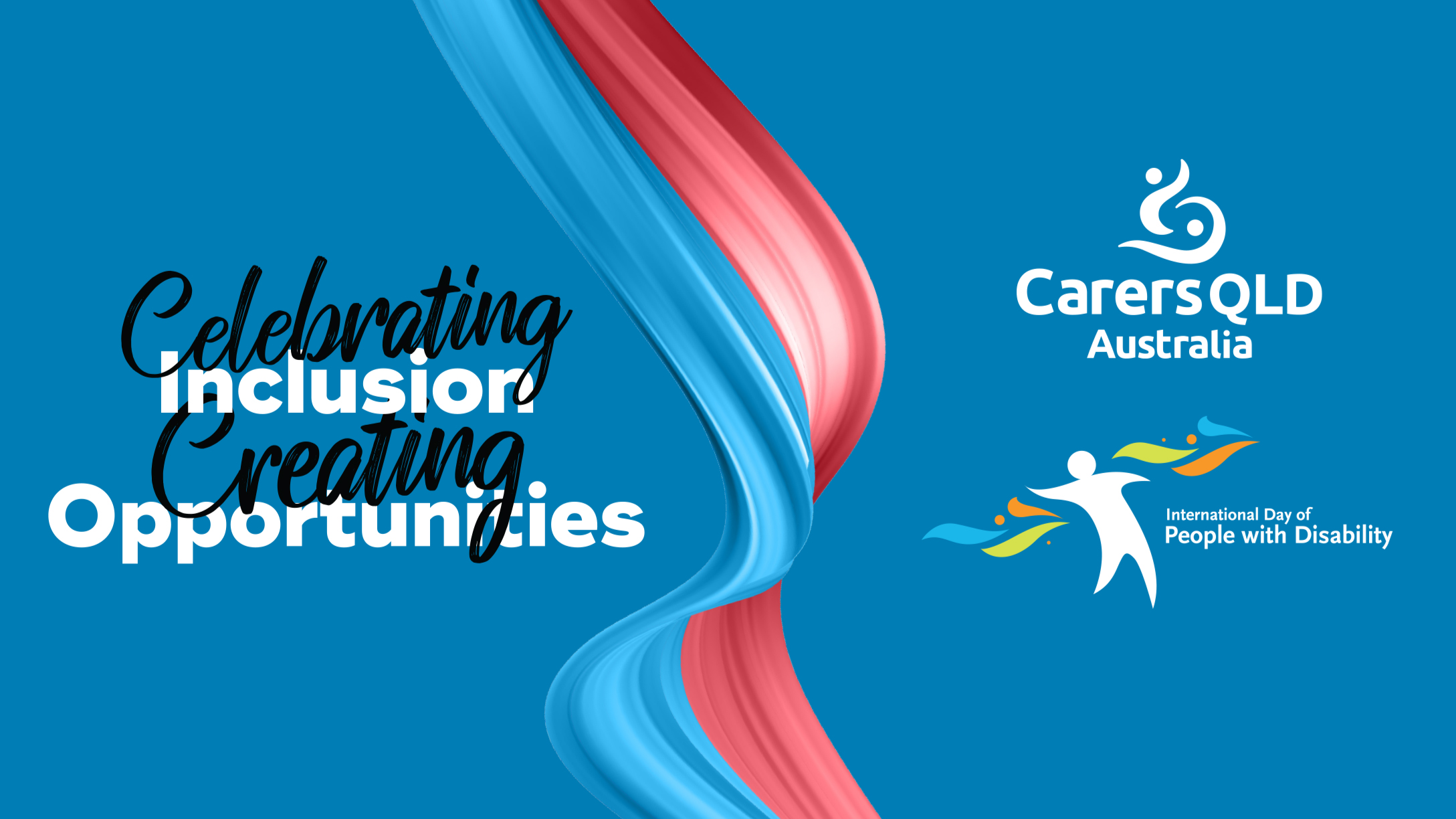 International Day of People with Disability
With a key role to play in amplifying the profile of people with disability and championing their voices, achievements, and aspirations, we have launched our 2023 International Day of People with Disability (IDPwD) campaign, 'Celebrating Inclusion. Creating Opportunities.'
As Queensland's largest NDIS Partner in the Community, the lead up to IDPwD on December 3 is an opportunity for us to make positive changes to the lives of the 4.4 million Australians with disability.
One of the highlights of this year's campaign is the launch of our #InclusionAlly packs and social media resources. These have been developed to support schools, workplaces and the broader community to raise awareness of disability inclusion.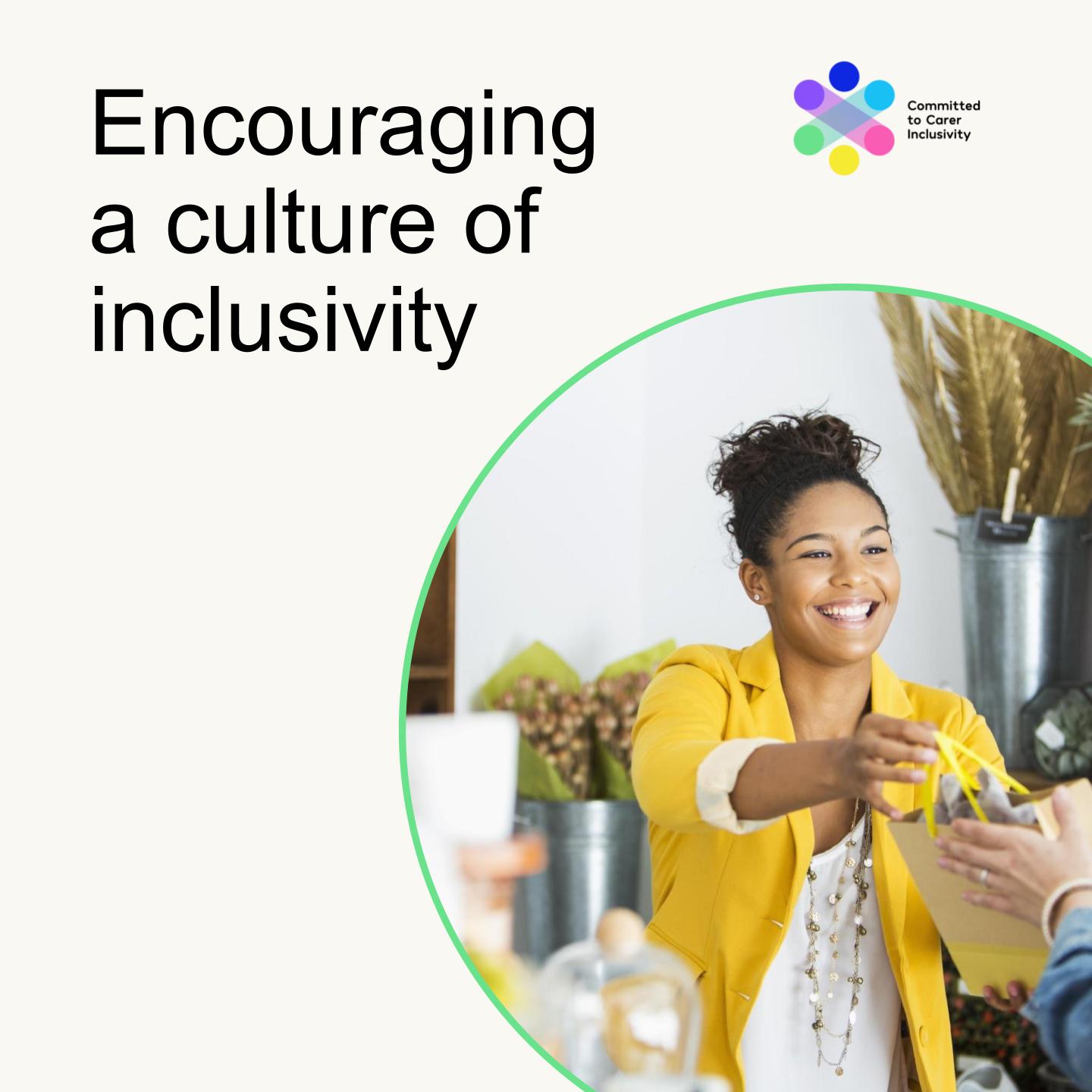 Increased support for Australia's carers

During National Carers Week, the Australian Government announced an increased support for Australia's 2.65 million unpaid carers.

The announcement included:
the delivery of a National Carer Strategy by investing $3.8 million through to 2025-26 to develop a coherent national agenda 
launching the Carer Inclusive Workplace Initiative to ensure carers are better supported to participate in the workforce
extending Carer Gateway for two years to ensure carers have access to supports they need, knowing they don't always seek help when caring for a loved one

The Carer-Inclusive Workplace initiative is a new workplace framework led by Minister Amanda Rishworth MP and Carers Australia. 

The initiative emerged as a result of recommendations from the Australian Government's Jobs and Skills Summit with the aim to promote equal opportunities and reduce barriers to employment.

The new Carer-Inclusive Workplace initiative encourages businesses to undertake a self-assessment of their current organisational practices and policies.

It aims to recognise the valuable contributions of carers and create a more inclusive, supportive workplace for Australian's who provide unpaid care in the community.
Lisa is close to independent living after nearly 50 years at home
 
After living with her parents for nearly 50 years, Lisa is working towards independent living in an apartment on the Gold Coast.
Lisa, 49, who lives with mild cerebral palsy and an intellectual disability, has had supports from various organisations since birth, thanks to her parents' diligence.
Once the National Disability Insurance Scheme (NDIS) was introduced to the Gold Coast in 2018, they were able to get some supports tailored to Lisa's unique needs.
Her parents Noel and Shirley, in their 70's & 80's, say it's important for them to know that in the future their daughter will be living in an environment that she's familiar and comfortable with.
"We're not getting any younger, so knowing that Lisa has supports in place to help her become more independent and hopefully live by herself is a positive move," they said.
Carers Queensland Ltd.
ABN 20 061 257 725 | ACN: 618 755 490
RTO Code: 32047
You are receiving this email as a Carers Queensland subscriber.
Click here to unsubscribe or to change your Subscription Preferences.