Click here if you are having trouble viewing this message.

Your Daily AAHOA Update for Wednesday, March 23, 2022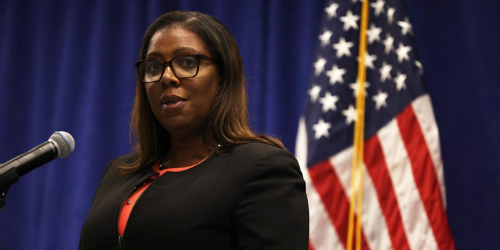 Forbes: New York AG Slaps Online Travel Company With $2.6-million Fine, Citing 'Predatory' Behavior
Suzanne Rowan Kelleher, who covers travel for Forbes, reported last week that the New York Attorney General Letitia Jones had concluded an investigation into an online travel agency. The New York AG announced that the OTA used deceptive tactics to attract and swindle travelers. The state of New York will fine the company more than $2 million. AAHOA welcomes the results of the investigation as we continue to advocate for a fair and level playing field with monopolistic and deceptive OTAs.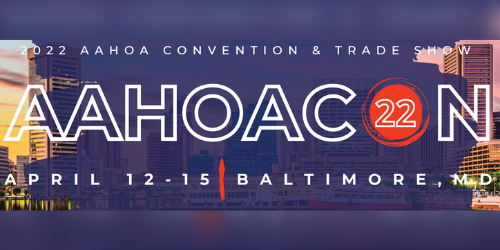 Announcing On-Stage Appearances for AAHOACON22 General Sessions!
With less than three weeks until AAHOACON22, we are excited to announce some industry VIPs who will be speaking during AAHOACON22's General Sessions:
Tori Emerson Barnes, Executive Vice President, Public Affairs and Policy, U.S. Travel Association

Cindy Estis Green, CEO & Co-Founder, Kalibri Labs

Tyler Morse, Chairman & CEO, MCR Hotels

And many more!
AAHOA Members Invited to Attend the NAMA Show 2022 in Chicago for FREE
AAHOA Vice Chairman Nishant (Neal) Patel will be a featured panelist at The NAMA Show 2022, April 6-8 in Chicago, which will explore best practices for navigating the new terms and challenges of the convenience service and unattended retail industries. Neal will share his insights on the "The Birdseye View of Changing Consumer Environments" panel, set for 9 a.m. Wednesday, April 6. AAHOA Members, enter promo code 'AAHOA' at checkout to receive complimentary registration to this unique, hands-on event, a $500 value.
Marcus & Millichap: 2022 North American Hospitality Investment Forecast
The travel and hotel landscape faced unprecedented uncertainty as the global pandemic took hold. Now that the health crisis is beginning to subside, the sector is gaining momentum and creating new opportunities. To help investors capitalize on this dynamic climate, AAHOA Silver Industry Partner Marcus & Millichap has released the 2022 Hospitality Investment Forecast, which offers deep insight for the coming year. Key features include 2022 economic, travel, and investment outlooks, supply and demand forecasts for every region, and more.
HITEC® 50th-Anniversary Celebration to Take Place in Orlando
The 2022 Hospitality Industry Technology Exposition and Conference (HITEC®) will celebrate its 50th anniversary June 27-30 in Orlando, FL. HITEC®, the world's largest and oldest hospitality technology event, offers a unique combination of top-notch education and brings together the brightest minds and hottest technologies from across the globe to one place. The unparalleled event offers attendees essential education, access to top hospitality technology industry experts, and the resources to find cost-effective ways to improve company bottom lines.
June 27-30
Save the Date: ALIS Summer Update to Feature Four Stops Across the Nation
The Americas Lodging Investment Summer Update 2022 will consist of four unique events taking place across the U.S.: New York on July 12, Nashville on July 14, Dallas on July 19, and Los Angeles on July 21. (AAHOA will be co-hosting the Nashville and Dallas events.) More than 3,050 top industry leaders attended ALIS in January 2020. As the world's largest hotel investment event, ALIS is the most important gathering of hotel investors, financiers, and leading industry professionals. The ALIS Summer Update is a mid-year forum that allows delegates to connect in their regional markets. 
July 12, 14, 19, 21, 2022

"I wanted you to know that you are doing an excellent job. I have been on your webinars recently and am very impressed that you know the issues and are getting the right people to address the issues. … I had to take the time to recognize you for your efforts, especially in these times as we look for more clarity and support. As a former NC Regional Director, I am very impressed with AAHOA's education programs and these webinars."
– AAHOA Member, NC
Was this email forwarded to you? You can opt in, or opt back in, to receive these directly by signing up at myaahoa.com.

Asian American Hotel Owners Association, Inc.
Atlanta Headquarters
1100 Abernathy Road, Suite 725
Atlanta, GA 30328
Washington D.C. Office
601 New Jersey Avenue NW, Suite 610
Washington DC 20001
To update your subscription preferences, please email info@aahoa.com..