Click here if you are having trouble viewing this message.

Your Daily AAHOA Update for Wednesday, March 16, 2022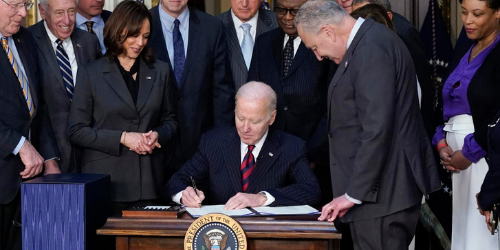 Congress Passes $1.5-Trillion Spending Bill, Biden Signs 
After months of negotiations and several continuing resolutions, Congress and the White House have approved a $1.5-trillion spending package that will fund the government through the rest of the fiscal year. President Biden signed the bill yesterday. AAHOA welcomes this essential and long-awaited spending package, notably the adjusted funding levels to the SBA's 504 loan program. Read the statement from House Small Business Committee Chairwoman Nydia M. Velázquez (D-NY) on the small business provisions included in the spending package.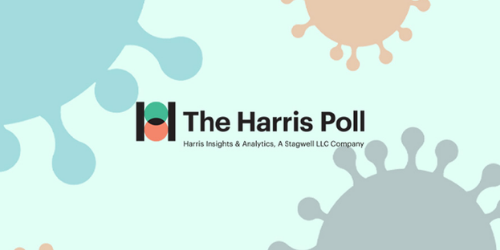 Harris Poll: After Two Long Years, COVID-19 Is No Longer No. 1 Concern for Americans
For what is likely the first time in two years, COVID-19 is no longer the primary concern among Americans, as the economy, inflation, and jobs (90%) and Russia's invasion of Ukraine (87%) are a higher concern than the virus (68%). Today, Americans find many daily activities not too, or not at all, risky anymore, such as eating or drinking inside a restaurant/bar (48%), working in-person without a mask (43%), shopping indoors with a mask (41%), and exercising maskless in a gym or a sports team (38%).

Takeaway: After a roller-coaster of emotion, Americans have reached similar levels of pre-Delta optimism that the worst of COVID-19 is behind us (64%), however, diminishing news coverage and COVID-19 fatigue may prove concerning as European COVID-19 cases have begun rising again–such as in the UK two weeks after dropping mitigation measures.
Business Traveller: 'Business Travel Already at 60%' – Delta CEO
Delta Air Lines CEO Ed Bastian says that demand for flights with the airline is at the highest level for several years, and that last week it had its largest booking day in the company's history. This comes as a welcome indicator that business travel is making its comeback. "I have never seen such strong demand in my career," Bastian said. Bastian also said that bookings have been higher than Delta has seen since the beginning of the pandemic with no spike in cancellations – a sign that demand is holding up strong.
Indian Superstar Singer/Actor Shaan to Highlight the AAHOACON22 Gala!
Our Gala is always one of the most-anticipated aspects of AAHOACON and this year is no exception. This year's Gala event, sponsored by Wyndham Hotels & Resorts, will feature Indian superstar playback singer/actor Shaan. Besides having his own impressive discography, Shaan also has provided the voice for many of Bollywood's leading actors. In addition, he has sung the title songs for many TV shows and has hosted several others. This year's Gala promises to be a spectacular, elegant affair you won't want to miss!
All times are local.

2022 National Restaurant Association Show Comes to Chicago in May
After being forestalled by the unprecedented challenges the industry has faced over the past two years, the 2022 National Restaurant Association Show is back and set for May 21-24 at McCormick Place in Chicago. From expert-led sessions unpacking new industry challenges and opportunities to industry-leading products and solutions for growth, the Show will help you find what you need to navigate today's new business realities. The Show is the must-attend event for the foodservice industry. It's the only place to find everything you need to grow in today's new reality.
May 21-24
HITEC® 50th-Anniversary Celebration to Take Place in Orlando
The 2022 Hospitality Industry Technology Exposition and Conference (HITEC®) will celebrate its 50th anniversary June 27-30 in Orlando, FL. HITEC®, the world's largest and oldest hospitality technology event, offers a unique combination of top-notch education and brings together the brightest minds and hottest technologies from across the globe to one place. The unparalleled event offers attendees essential education, access to top hospitality technology industry experts, and the resources to find cost-effective ways to improve company bottom lines.
June 27-30

"I wanted to say AAHOA is doing an excellent job with all the content and help through all of this. Keep up the great work and I'm looking forward to normalcy where we can have another face-to-face meeting soon."
– AAHOA Member, ID
Was this email forwarded to you? You can opt in, or opt back in, to receive these directly by signing up at myaahoa.com.

Asian American Hotel Owners Association, Inc.
Atlanta Headquarters
1100 Abernathy Road, Suite 725
Atlanta, GA 30328
Washington D.C. Office
601 New Jersey Avenue NW, Suite 610
Washington DC 20001
To update your subscription preferences, please email info@aahoa.com..