Click here if you are having trouble viewing this message.

Your Daily AAHOA Update for Monday, March 14, 2022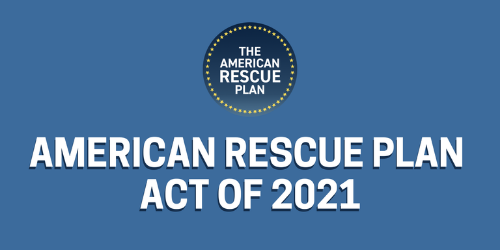 ICYMI: AAHOA Reflects on the Impact of the American Rescue Plan One Year Later
On Friday, AAHOA and AAHOA Chair Vinay Patel commented on the one year anniversary of the American Rescue Plan, recognizing its positive impact on the small business community. 
"America's hoteliers have adapted to the barrage of challenging and changing circumstances over the past two years. In part, our endurance as a collective of small-business owners is thanks to the Biden-Harris administration and its tenacious commitment to the vitality of Main Street and the health of the American people. And this commitment is wholeheartedly embodied in the American Rescue Plan, which for the past year has transfused capital, bolstered the public health response, and so much more," AAHOA Chair Vinay Patel said.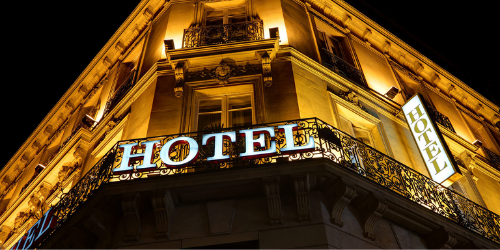 CoStar Column: Hotel Owners Face New Reality in Updating Properties
From HNN columnist Alan Benjamin: "This time last year, I published an HNN column titled 'CapEx: Special Considerations for the COVID-19 Era' and the subtitle was 'Prepare for Inflation on Raw Materials, Logistics.' Now that we are in March of 2022, we have experienced the greatest inflation overall in the last 40 years, the largest cost increases for most of our industry's adult lifetime.
There is no magic wand, no panacea, to prevent all the budget and schedule impacts that any FF&E investment will experience. However, with rising demand for travel and increasing interest in hotels from the copious amount of capital looking to invest in our industry, many PIPs will be executed in this cycle. How does an owner mitigate these financial and schedule impacts on their project? Click below to find out. 
ONE MORE DAY! Renew Your Annual Hotelier Membership and Be Eligible to Win!
Time is running out! The deadline to renew your hotelier annual membership and be eligible to win roundtrip coach airfare to Baltimore and three nights' accommodations for AAHOACON22* is tomorrow, March 15. Renewing your annual membership by March 15 also will contribute to eligibility requirements to vote in the 2022 AAHOA Elections. The voting is electronic this year, so the eligibility requirements have changed. AAHOA also has extended the early-bird deadline to Friday, March 18. Don't miss the chance to attend the nation's largest gathering exclusively for hotel owners at the best available rate. Register today!
*No purchase necessary, subject to official rules. Ends 3/15/2022. Rules apply. Prizes shall not be redeemable for cash and all decisions are final. There is no requirement to register for convention to enter the sweepstakes. Official rules are available at aahoa.com/sweepstakes.
STR: Baird/STR Hotel Stock Index Rises 4.1% in February
The Baird/STR Hotel Stock Index rose 4.1% in February to a level of 5,753. Year to date through the first two months of 2022, the stock index increased 0.2%. In February, the Baird/STR Hotel Stock Index outperformed both the S&P 500 (-3.1%) and the MSCI US REIT Index (-3.3%). The Hotel Brand sub-index jumped 4.2% from January to 10,370, while the Hotel REIT sub-index increased 3.5% to 1,269.
All times are local.

AAHOA Webcast: A Revolution Is Occurring in Hotel Property Tax Valuation
We've added three new webcasts to our lineup! The first takes a look at the O'Connor Approach, which is changing the way hotels are being taxed. Join us as O'Connor & Associates' Andrew Choy, Director of National Hotel Tax, and Abraham Tiehl, Director of National Commercial Property give insight into the new revolutionary approach that is proving to reduce hotel property taxes more than ever before.
1 p.m. EST Thursday, March 17
Join Us at an AAHOA Happy Hour at Hunter Conference!
The 2022 Hunter Hotel Investment Conference is next week at the Atlanta Marriott Marquis, and you're invited to join us at an AAHOA Women Hoteliers and Young Professional Happy Hour at 6:30 p.m. Tuesday, March 22! On the 10th floor, Skyline Level, of the Marriott Marquis, AAHOA will be bringing together women hoteliers and young professionals for a networking reception that you don't want to miss! 
6:30 p.m. EST Tuesday, March 22

"Thank you for going above and beyond in these challenging times. The collaborative spirit will see all of us through I believe. Please thank the AAHOA decision-makers on my behalf for allowing all industry members access to information. That is a big deal and should be acknowledged. Your willingness to assist has been lauded and appreciated. Thank you so much."
– AAHOA Member, SC
Was this email forwarded to you? You can opt in, or opt back in, to receive these directly by signing up at myaahoa.com.

Asian American Hotel Owners Association, Inc.
Atlanta Headquarters
1100 Abernathy Road, Suite 725
Atlanta, GA 30328
Washington D.C. Office
601 New Jersey Avenue NW, Suite 610
Washington DC 20001
To update your subscription preferences, please email info@aahoa.com..