Click here if you are having trouble viewing this message.

Your Weekly AAHOA Wrap-Up for Friday, March 11, 2022
Message from the Chair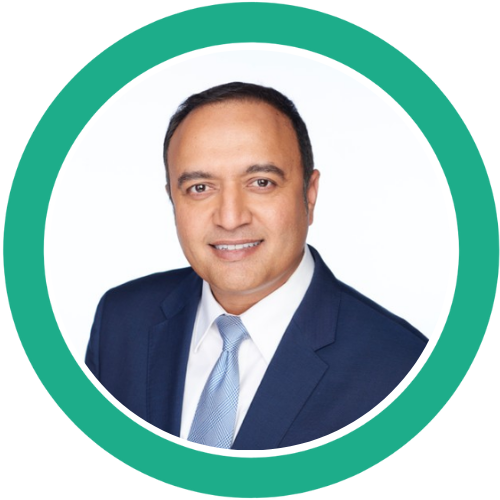 "AAHOA Members pray for the strong, brave people of Ukraine and will continue to work together to help those suffering."
The Ukraine humanitarian crisis has left communities and families emotionally distressed and has taken a toll on human life. Many industries have stepped up to support people affected by this tragedy, including ours. Hotels across the globe are helping the refugees with shelter needs through a new initiative, #HospitalityHelps. We pray for the strong, brave people of Ukraine and will continue to work together to help those suffering.
AAHOACON Is Only Four Weeks Away
The nation's largest and leading event exclusively for hotel owners is next month in Baltimore. Plan to join us and get the most out of your convention experience. The Early-Bird Deadline is Monday, so if you're not yet registered, take advantage of this lower rate by registering today.
Amazing Keynote Speakers
April 13: Two-Time Super Bowl champion Ray Lewis takes the stage during the General Session. We are thrilled to hear Ray's powerful perspective on creating greatness on and off the field. 
April 14: Renowned fighter pilot Heather "Lucky" Penney will be the Women Hoteliers' guest speaker. Heather has broken glass ceilings in aerospace, defense, and combat operations, and we look forward to her courageous spirit inspiring the women of AAHOA. 
April 15: Award-winning author and podcaster Jay Shetty will be on the General Session stage. Jay will help us wrap up convention week with his purpose-driven outlook on life, wellness, and wisdom.
Important Reminders
AAHOA Celebrates Women's International Day
Earlier this week, AAHOA joined the world in celebrating International Women's Day. Check out how you can honor our female hoteliers:
ICYMI: The March issue of Today's Hotelier magazine hit newsstands earlier this month. As part of this month's cover story, AAHOA Female Directors shared the strides women have made in the hospitality industry.

Read: AAHOA Lifetime Member Sunny Tolani's feature story discusses opportunities for future female hoteliers and efforts to end domestic violence. 

Watch: AAHOA Lifetime Member Amita Patel shares her story and her passion for serving people. 
Vinay Patel
AAHOA Chair
10 

Travel Weekly: Strongest Business Travel Recovery Reported Since Start of Pandemic

 

The strongest recovery in business travel since the start of the pandemic in March 2020 has been claimed. Data compiled for the Business Travel Association suggests that traveler confidence has returned. New business travel bookings rose by more than 400% in the final week in February over the same period in 2021. Week-on-week domestic business travel saw particularly high levels of recovery, with a 67.79% rise compared to the same week in 2019.
9

AAHOA Is Pleased to Welcome Heather Penney As Women's Session Speaker at AAHOACON22

 

In recognition of Women's History Month, AAHOA is excited to announce that renowned fighter pilot Heather "Lucky" Penney will be the guest speaker at the Women Hoteliers session at AAHOACON22. Most widely recognized for her service on September 11, Penney was part of the first wave of women who went directly into fighters from pilot training. The first and only woman in the 121st Fighter Squadron, Penney deployed to Operation Iraqi Freedom for initial combat operations as a nighttime SCUD Hunter in the western deserts of Iraq, also supporting Special Operations Forces. 

 

Taking place at 3:30 p.m. Wednesday, April 13, this will be a one-of-a-kind session with a true pioneer and is not to be missed.
8 

AAHOA Members Invited to Attend the NAMA Show 2022 in Chicago for FREE

 

The NAMA Show 2022, set for April 6-8 in Chicago, will explore the new Imagination Way, an immersive experience. Imagination Way will emulate real-world consumer settings to demonstrate how hoteliers can apply unattended retail and self-service solutions to transform F&B offerings to include higher margin and less wasteful options, integrate cashless payment to drive revenue, and ultimately improve customer satisfaction. AAHOA Members, enter promo code AAHOA at checkout to receive complimentary registration, a $500 value.

 

AAHOA Vice Chairman Nishant (Neal) Patel, CHO, also is a featured speaker at the event, lending his hospitality expertise at "The Birdseye View of Changing Consumer Environments," on Wednesday, April 6.
7 

Help AAHOA Thrive: Volunteer by April 15 to Serve on an AAHOA Committee

 

The active participation of our talented, dynamic membership is vital to AAHOA's success. If you want to make a difference for AAHOA Members, we encourage you to apply to serve on an AAHOA committee. The eight AAHOA committees – Bylaws and Governance, Finance and Audit, Education and Professional Development, Independent Hoteliers, Franchise and Industry Relations, Government Affairs, Convention, and Strategic Planning – all serve vital functions in advancing AAHOA forward toward its strategic goals. Applications are due by April 15. 
6 

BizBash Names AAHOA's Brittany Coley As a 40 Under 40 Leader in the Events Industry

 

AAHOA Events Manager Brittany Coley has been recognized as a 2022 Connect x BizBash 40 Under 40 industry star! Brittany, along with VP of Conventions Akshar Patel, is responsible for the planning and execution of the annual AAHOA Convention & Trade Show, the largest gathering of hotel owners and vendors in the country. The two of them handle all aspects of the convention planning in-house. Congratulations, Brittany! Registration is open and Early-Bird rates expire on Monday – register now! 
5 

Only 4 Days Left to to Enter Sweepstakes, Contribute to Voter Eligibility Requirements

 

Time is running out for you to be eligible for the Enter to Win sweepstakes by renewing your hotelier annual membership. If you renew by March 15, you will be eligible to win roundtrip coach airfare to Baltimore and three nights' accommodations for AAHOACON22.* Renewing by March 15 also will contribute to eligibility requirements to vote in the 2022 AAHOA Elections. The voting is electronic this year, so the eligibility requirements have changed. 

*No purchase necessary, subject to official rules. Ends 3/15/2022. Rules apply. Prizes shall not be redeemable for cash and all decisions are final. There is no requirement to register for convention to enter the sweepstakes. Official rules are available at aahoa.com/sweepstakes.
4 

AAHOA Celebrates International Women's Day

 

AAHOA joins the world in celebrating International Women's Day. Women have made significant contributions to advancing innovation, advocacy, and entrepreneurship in many fields, including hospitality. According to the Bureau of Labor Statistics, the lodging accommodation workforce (primarily hotels) was 53% female in 2020. With women making up more than half of the hospitality workforce, AAHOA recognizes that women are the backbone of our families and industry. 


Do you want to meet some of the female hoteliers making an impact at this association and changing the face of hospitality across the country? Check out the March issue of Today's Hotelier magazine, where AAHOA Female Director Eastern Division Lina Patel and AAHOA Female Director Western Division Tejal N. Patel share the strides women have made in hospitality. Interested in learning how AAHOA Members are building up the women around them? Read AAHOA Lifetime Member Sunny Tolani's feature story, where he discusses creating opportunities for future female hoteliers and helping to end domestic violence. For a first-hand account of what it means to be a female hotelier, watch AAHOA Lifetime Member Amita Patel share her hotel story.
3 

Donation and Volunteer Opportunities to Benefit Florida and Iowa Natural Disaster Victims

 

 

Our hearts and prayers are with those who have been affected by the tornadoes and wildfires and to the families and loved ones of those who have lost their lives. 

 

Reminder: Price-Gouging Laws Are in Effect When Under a State of Emergency

 
Price-gouging laws go into effect in most states when under a state of emergency.

State law may prohibit extreme increases in the price of essential commodities such as food, ice, gas, hotels, lumber, and water during a state of emergency.
Please refer to "Protecting Your Business: States with Price-Gouging Laws" on AAHOA's Disaster Preparedness page to ensure you're informed.
2 

News from Coast to Coast

 

Alabama: Alabama Tax Reform Bill Passes

 

AAHOA's partners at the Alabama Restaurant and Hospitality Association worked hard to pass tax relief for small businesses. An estimated 75% of businesses will be exempt from business personal property tax and nearly 2,500 businesses that collect sales taxes will no longer have to make monthly estimated payments. 

 

 

Virginia: Bill Promoting Unfair Competition Dies in Committee 

 

Last week, a bill moving through the Virginia General Assembly died in committee, marking the end of an effort to  create an uneven playing field in the lodging industry, usurping local autonomy and derailing tourism and promotion. HB1362 would have undermined fair competition, bypassed local tourism marketing and funding efforts, and restricted local autonomy by permitting short-term rentals to operate independent of any local ordinance. AAHOA Members and our partners at the Virginia Restaurant Lodging & Travel Association were instrumental in the defeat of this harmful legislation. 

 

 

Illinois: IHLA Promotes Legislation to Add Jobs and Strengthen Hospitality Market 

 

The Illinois Hospitality & Lodging Association, a longtime AAHOA partner, is pushing for additional relief to advance the recovery of the Illinois hospitality industry. Michael Jacobson, President & CEO of IHLA, is engaging with Illinois lawmakers to allocate funds from the American Rescue Plan toward hospitality relief programs.
1 

AAHOA Chair Vinay Patel Issues Statement on Russia's Invasion of Ukraine

 

AAHOA Chair Vinay Patel issued the following statement on Russia's premeditated, unprovoked, and unjustified invasion of Ukraine:


"Two weeks ago, Russian military forces under the guidance of President Putin began an unprovoked and unjustified attack on the Ukrainian people. Today, more than two million people have fled Ukraine, with as many as five million expected to be displaced as Russian troops continue to advance toward major cities. …'Seeing the news – images and videos of Ukrainian people in bomb shelters, fleeing their homes, and crowding train stations to get to safety – is incredibly upsetting,' AAHOA Chair Vinay Patel said. 'And I know AAHOA Members also are in shock and disbelief about this premeditated war, which is undoubtedly bringing incredible human suffering to the innocent people of Ukraine.' … It's in times of need and suffering that our industry can really make an impact. A new initiative, #HospitalityHelps, has the single goal of providing temporary hotel accommodation to Ukrainian residents who are forced to leave their homes as a result of the war. … We encourage anyone who can to make donations or contributions to help the refugees affected by the war at hospitality-helps.org. Alternatively, here's a list of the top-rated charities to help the Ukraine relief effort."
Was this email forwarded to you? You can opt in, or opt back in, to receive these directly by signing up at myaahoa.com.

Asian American Hotel Owners Association, Inc.
Atlanta Headquarters
1100 Abernathy Road, Suite 725
Atlanta, GA 30328
Washington D.C. Office
601 New Jersey Avenue NW, Suite 610
Washington DC 20001
To update your subscription preferences, please email info@aahoa.com..