Click here if you are having trouble viewing this message.

Your Daily AAHOA Update for Thursday, March 10, 2022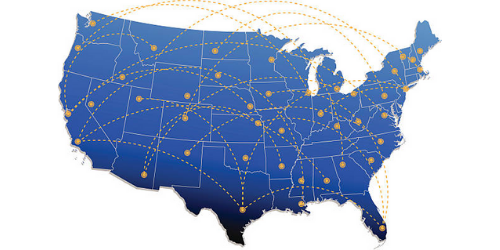 News from Coast to Coast
Alabama: Alabama Tax Reform Bill Passes
AAHOA's partners at the Alabama Restaurant and Hospitality Association worked hard to pass tax relief for small businesses. An estimated 75% of businesses will be exempt from business personal property tax and nearly 2,500 businesses that collect sales taxes will no longer have to make monthly estimated payments. 
Virginia: Bill Promoting Unfair Competition Dies in Committee 
 
Last week, a bill moving through the Virginia General Assembly died in committee, marking the end of an effort to  create an uneven playing field in the lodging industry, usurping local autonomy and derailing tourism and promotion. HB1362 would have undermined fair competition, bypassed local tourism marketing and funding efforts, and restricted local autonomy by permitting short-term rentals to operate independent of any local ordinance. AAHOA Members and our partners at the Virginia Restaurant Lodging & Travel Association were instrumental in the defeat of this harmful legislation. 
Illinois: IHLA Promotes Legislation to Add Jobs and Strengthen Hospitality Market 
The Illinois Hospitality & Lodging Association, a longtime AAHOA partner state association, is pushing for additional relief to advance the recovery of the Illinois hospitality industry. Michael Jacobson, President & CEO of IHLA, is engaging with Illinois lawmakers to allocate funds from the American Rescue Plan toward hospitality relief programs.
AAHOA Chair Vinay Patel Issues Statement on Russia's Invasion of Ukraine
AAHOA Chair Vinay Patel issued the following statement on Russia's premeditated, unprovoked, and unjustified invasion of Ukraine:

"Two weeks ago, Russian military forces under the guidance of President Putin began an unprovoked and unjustified attack on the Ukrainian people. Today, more than two million people have fled Ukraine, with as many as five million expected to be displaced as Russian troops continue to advance toward major cities. …'Seeing the news – images and videos of Ukrainian people in bomb shelters, fleeing their homes, and crowding train stations to get to safety – is incredibly upsetting,' AAHOA Chair Vinay Patel said. 'And I know AAHOA Members also are in shock and disbelief about this premeditated war, which is undoubtedly bringing incredible human suffering to the innocent people of Ukraine.' … It's in times of need and suffering that our industry can really make an impact. A new initiative, #HospitalityHelps, has the single goal of providing temporary hotel accommodation to Ukrainian residents who are forced to leave their homes as a result of the war. … We encourage anyone who can to make donations or contributions to help the refugees affected by the war at hospitality-helps.org. Alternatively, here's a list of the top-rated charities to help the Ukraine relief effort." .
AAHOA Members Invited to Attend the NAMA Show 2022 in Chicago for FREE
The NAMA Show 2022, set for April 6-8 in Chicago, will explore the new Imagination Way, an immersive experience. Imagination Way will emulate real-world consumer settings to demonstrate how hoteliers can apply unattended retail and self-service solutions to transform F&B offerings to include higher margin and less wasteful options, integrate cashless payment to drive revenue, and ultimately improve customer satisfaction. AAHOA Members, enter promo code AAHOA at checkout to receive complimentary registration to this unique, hands-on event, a $500 value.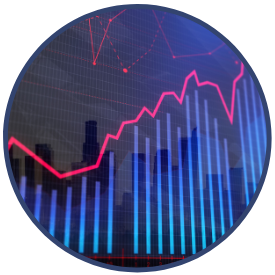 STR: U.S. Hotel Performance Decreased from the Previous Week
U.S. hotel performance decreased from the previous week, according to STR's latest data from February 27-March 5, 2022 (percentage change from comparable week in 2019*):
Occupancy: 61.2% (-8.2%)

Average daily rate (ADR): US$137.96 (+4.7%)

Revenue per available room (RevPAR): US$84.39 (-3.8%)
While none of the Top 25 Markets showed an occupancy increase over 2019, Norfolk/Virginia Beach came closest to its 2019 comparable (-0.8% to 56.3%).
Town Hall: North Texas Town Hall Meeting, 5 p.m. Tuesday, March 15 - Waco, TX

Town Hall: Mid Atlantic Town Hall Meeting, 5 p.m. Tuesday, March 15 - New Cumberland, PA

Town Hall: North Central Women Hoteliers Town Hall Meeting, 5 p.m. Wednesday, March 16 - Cincinnati, OH

Webcast: A Revolution Is Occurring in Hotel Property Tax Valuation, 1 p.m. EST Thursday, March 17

Town Hall: North Texas Town Hall Meeting, 5 p.m. Tuesday, March 22 - Longview,
All times are local.

Save the Date: ALIS Summer Update to Feature Four Stops Across the Nation
The Americas Lodging Investment Summer Update 2022 will consist of four unique events taking place across the U.S.: New York on July 12, Nashville on July 14, Dallas on July 19, and Los Angeles on July 21. (AAHOA will be co-hosting the Nashville and Dallas events.) More than 3,050 top industry leaders attended ALIS in January 2020. As the world's largest hotel investment event, ALIS is the most important gathering of hotel investors, financiers, and leading industry professionals. The ALIS Summer Update is a mid-year forum that allows delegates to connect in their regional markets. 
July 12, 14, 19, and 21
27th Annual Lodging Conference Set for September 19-22 in Phoenix
Registration is now underway for the 27th annual Lodging Conference, set for September 19-22 at the JW Marriott Phoenix Desert Ridge. The Lodging Conference brings together the hotel industry's most influential owners, operators, presidents, CEOs, investors, and dealmakers to strategize about development, finance, franchising, management, construction, design, and operations. The conference has sold out for the past six years in a row and sold out well in advance in 2021 with almost 2000 movers and shakers in attendance. Don't miss out on this opportunity to network with many of the industry's top professionals! 
September 19-22

"Thank you! Our AAHOA partners are the very best with grassroots advocacy. We so appreciate your partnership."
– AAHOA Industry Partner
Was this email forwarded to you? You can opt in, or opt back in, to receive these directly by signing up at myaahoa.com.

Asian American Hotel Owners Association, Inc.
Atlanta Headquarters
1100 Abernathy Road, Suite 725
Atlanta, GA 30328
Washington D.C. Office
601 New Jersey Avenue NW, Suite 610
Washington DC 20001
To update your subscription preferences, please email info@aahoa.com..