Click here if you are having trouble viewing this message.


Your Daily AAHOA Update for Wednesday, March 2, 2022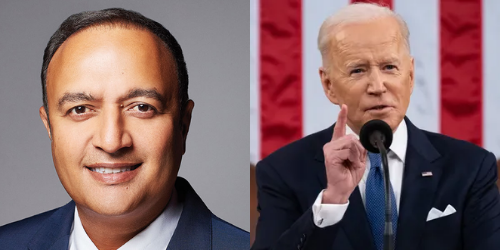 AAHOA Chair Vinay Patel Praises President Joe Biden's First State of the Union Speech
AAHOA Chair Vinay Patel praised President Joe Biden's comments made during his State of the Union Speech. "On behalf of AAHOA Members, I can't thank President Biden enough for the American Rescue Plan and the economic life lines it has already provided to hotel owners. The tough work will now be at the state level ensuring that the lodging industry receives the funds it needs to rebuild. AAHOA deeply appreciates the strong working relationship it has with the Biden Administration and looks forward to a continued collaborative future."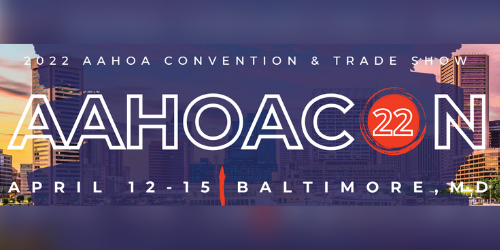 Three Important Deadlines Will Be Here Before You Know It! Don't Miss Them!
AAHOACON22 in Baltimore is just around the corner and there are three important deadlines coming up soon that you don't want to miss.
March 4: Lifetime Members have until 11:59 p.m. THIS FRIDAY, March 4, to register in order to receive complimentary registration to the convention.

March 14: The last day to claim Early-bird pricing for AAHOACON22 registration. After March 14, the rates will increase, so make sure you receive the lowest rate available by registering today.

March 15: Annual members, renew your membership by March 15 and you will be eligible to win roundtrip coach airfare to Baltimore and three nights' accommodations for AAHOACON22.* Renewing your annual membership by March 15 also will contribute to eligibility requirements to vote in the all-new electronic 2022 AAHOA Elections.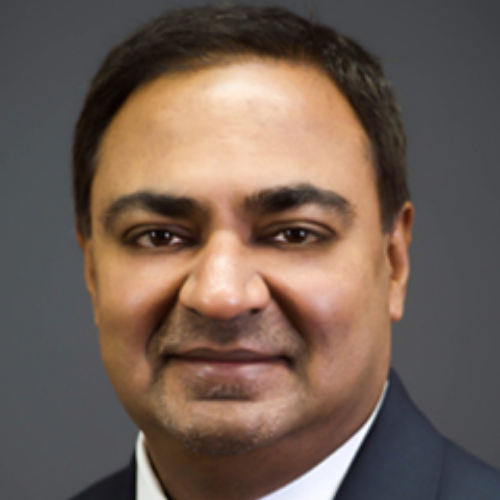 AAHOA Past Chair Bhavesh Patel Gets Second Term As NJRHA Chairman 
AAHOA Past Chair Bhavesh Patel (2017-18) will serve a second term as Chairman of the New Jersey Restaurant and Hospitality Association. His instrumental leadership through 2021 in support of advocacy and sustainability for the New Jersey restaurants and hotels has set the tone for a progressive year ahead. "We look forward to continued guidance, leadership, and sustainability," current NJRHA President & CEO Dana Lancellotti said. "We are grateful to work with Bhavesh Patel on our team at the NJRHA." Congratulations, Bhavesh, and on behalf of AAHOA, we thank you for your leadership in our industry in New Jersey and beyond. 
CoStar: Hotel Executives Foresee Group Travel Boom in 2022
While leisure demand has been the darling of the hotel recovery, hotel executives from some of the world's largest hotel groups believe we're in the very early stages of a robust comeback for group and events. Read the full article for some highlights of commentary from the fourth quarter and full-year 2021 earnings season indicating how hoteliers believe group demand will see a robust comeback this year.
Town Hall: Upper Midwest Town Hall Meeting, 5 p.m. Wednesday, March 2 - Omaha, NE

Town Hall: Arkansas Town Hall Meeting, 1 p.m. Thursday, March 3 - Fayetteville, AR

Town Hall: North Texas Town Hall Meeting, 5 p.m. Thursday, March 3 - Irving, TX

Town Hall: North Texas Town Hall Meeting, 5 p.m. Wednesday, March 9 - Amarillo, TX

Town Hall: North Texas Town Hall Meeting, 5 p.m. Thursday, March 10 - Midland, TX
All times are local.

AAHOA Webcast: A Revolution Is Occurring in Hotel Property Tax Valuation
We've added three new webcasts to our lineup! The first takes a look at the O'Connor Approach, which is changing the way hotels are being taxed. Join us as O'Connor & Associates' Andrew Choy, Director of National Hotel Tax, and Abraham Tiehl, Director of National Commercial Property, give insight into the new revolutionary approach that is proving to reduce hotel property taxes more than ever before.
1 p.m. EST Thursday, March 17
Join Us at the 2022 Hunter Hotel Investment Conference In Atlanta Next Month
The 2022 Hunter Hotel Investment Conference is scheduled for March 22-24 at the Atlanta Marriott Marquis. This top industry event brings together the nation's most influential leaders and investors in the hotel industry to analyze trends, network, and turn prospective opportunities into business transactions. Don't miss it!
March 22-24

"Thanks, guys, for helping to stop this kind of issue [with a vendor] happening to other members."
– AAHOA Member, AZ
Was this email forwarded to you? You can opt in, or opt back in, to receive these directly by signing up at myaahoa.com.

Asian American Hotel Owners Association, Inc.
Atlanta Headquarters
1100 Abernathy Road, Suite 725
Atlanta, GA 30328
Washington D.C. Office
601 New Jersey Avenue NW, Suite 610
Washington DC 20001
To update your subscription preferences, please email info@aahoa.com..