No images? Click here

Online Marketplaces industry news
November 2018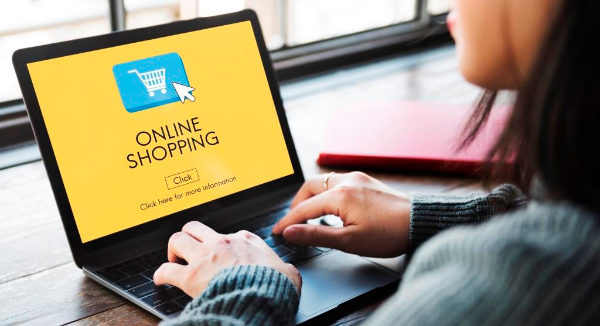 Online Marketplaces, Barcodes, GTINs and You
Welcome to the first ever GS1 industry news specifically developed for businesses selling through online marketplaces! At GS1 we aim to provide our members with useful and often authentic information sourced from trusted partners, in the hope that you will be able to utilise this in your own business. The digital world is an exciting platform and quite different from traditional 'bricks & mortar', as are the supporting supply chains and standards. We hope you enjoy!
Why does Amazon care about barcodes?
Product authenticity for Amazon is crucial, and managing millions of Global Trade Item Numbers (GTINs) internationally is complex. Amazon and GS1 work in close collaboration to help businesses trade successfully online. Learn how Amazon uses your GTINs.
Read more
Now is a great time to sell globally
Selling globally is a great way to grow your business. For Australian sellers, doing so while the Australian dollar is weak, can be even more beneficial. For more detailed information on how to get started.
Read more
Reach more customers online
Selling on Google? Adding GTINs to your Google Shopping data feed can increase user clicks by up to 40%. Find out how…
Read more
GS1 SmartSearch can increase your online sales through more relevant search results 
SmartSearch by GS1 is a service available to everyone. SmartSearch makes it easier to share richer and more accurate product data with search engines, leading to more click-throughs to product pages and potentially, more sales. 
Read more
Google Manufacturer Center
Brand owners can elevate their brand online by submitting product data to Google for free via the Google Manufacturer Center. In return you'll get free reports on the number of clicks your products are receiving on Google Shopping Ads for each of your GTINs.   
Read more
Grow on eBay 
Are your products 'eBay Catalog' ready? A recent article by ShelfTrend demonstrates why it's important for eBay sellers to align their online store products' attributes with eBay's 'structured data'. This can also have a big influence on how much traffic goes to your listings. 
Read more
Small Business Victoria
To help small businesses identify innovation opportunities in the digital environment, Small Business Victoria and its partners deliver clear and relevant services, with access to knowledge and capabilities that enable a regulatory and operating environment conducive to business growth. For advice to sell as a small business in online marketplaces read on...
Read more
Alibaba Group and GS1 Australia
GS1 Australia was proud to support the recent Alibaba Expos in Sydney and Melbourne where many of its members were there seeking to grow exports into China. 
Read more
We'd like to hear from you
To help GS1 deliver the most valuable and relevant content for our members selling through online marketplaces, we invite you to provide us with suggestions on topics you would like to hear more about.
Email us

CONFIDENTIALITY DISCLAIMER: The contents of this e-mail may be confidential or privileged and unless specifically stated are not to be regarded as a contractual offer or acceptance by GS1 Australia. If you are not the intended recipient, or if this email has been copied or sent to you in error, please advise the sender by return email, do not disclose the contents, and delete the message and any attachments from your system. GS1 disclaims liability for accuracy or completeness, and any opinions expressed are those of the author alone. GS1 may monitor communications. All rights reserved, third party rights acknowledged.
© 2018 GS1 Australia T 1300 BARCODE
GS1 Australia
8 Nexus Court
Mulgrave VIC 3170
1300 BARCODE
www.gs1au.org
If you wish to unsubscribe from this communications list, select the 'Preferences' link below and update your preference list.