No images? Click here

Healthcare industry news November 2018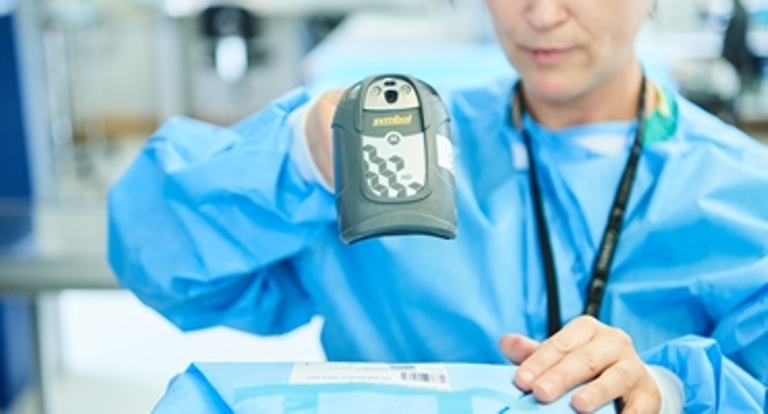 Standards in action across healthcare
Our goal is to work together with industry to support improvements to safety and quality in healthcare through the implementation of GS1 standards.
This newsletter highlights some of the initiatives within the local and global healthcare community where GS1 standards have been implemented as part of improving healthcare.
In case you missed the GS1 Global Healthcare conference Thailand
Access the insights and presentations from the latest GS1 Global Healthcare conference on topics including regulatory requirements, patient safety initiatives and many more...
Find out more
Final HPAC webinar for 2018 is on November 16th - Pathway to successful use of GS1 standards, Colombian Hospital implementation
GS1 hosts webinars from hospitals around the world talking about how they have implemented standards to enable safety, efficiency or other key improvements to patient care. In November, Mr. Juan Camilo Rincon from Centro Medico Imbanaco will explain their journey, challenges, successes, the necessity to involve staff in change management and the benefits they have gained.
More information and to register
NEW - Interactive map outlining global regulatory requirements for pharmaceutical and medical devices
As global industries evolve ever more quickly with their regulatory requirements, this interactive map is designed to provide an easy way to access some of the latest status. GS1 Global members can also use this map to access our public policy database.
Access the map
Latest news from EU ahead of Medical Device and Invitro Device regulations
New guidance documents have been released to further prepare implementers for EU MDR & IVDR requirements.
Read more
Important update for Pharmaceutical manufacturers, AMT & GTIN mapping
To ensure the safe, reliable and consistent medicines information across all points of care, it is important that standardised clinical terminology (Australian Medicines Terminology) and physical product identification (Global Trade Item Number) are adopted nationally. Link to the notice from the Australian Digital Health Agency is accessible below. More information will be shared soon.
Read more
Bridging Blockchains - a new paper from GS1 Innovation
Read this new comprehensive position-paper and learn about blockchain technology, the rise of industry ecosystems, challenges and how GS1 is bringing industry together to begin the dialogue around governance, interoperability and future solutions.
Read more
GS1 standards support the healthcare 'Digital Thread'
With the implementation of new technologies and greater digitisation in healthcare comes the creation of massive amounts of data. To ensure that this data can be shared interoperably and create actionable intelligence, data standards such as those defined within the GS1 systems are the key.
Download the GS1 Digital Thread
GS1 Basics for Healthcare
Free webinars
As part of supporting the healthcare industry in implementing GS1 standards to meet regulatory and trading partner needs, we offer a series of complimentary webinars.
View dates and details
NEW - GS1 Global Reference Book 2018/19
Each year GS1 compiles case studies highlighting examples of implementations of GS1 standards that are enabling safer, more efficient healthcare around the world. If you have ever wondered how standards go beyond compliance to deliver real value in today's healthcare we encourage you to read on...
Download the reference book
Training and events
Don't miss the specific training GS1 provides to support healthcare implementation of standards.
Webinars:
Understanding EDI – preparing for eProcurement in Australian Healthcare – coming soon
Join the mailing list
Did you receive this email as a forward and want to subscribe?
Enter your details

to join the Healthcare industry news mailing list.
Previous publications

If you have missed previous issues they are available for download.

CONFIDENTIALITY DISCLAIMER: The contents of this e-mail may be confidential or privileged and unless specifically stated are not to be regarded as a contractual offer or acceptance by GS1 Australia. If you are not the intended recipient, or if this email has been copied or sent to you in error, please advise the sender by return email, do not disclose the contents, and delete the message and any attachments from your system. GS1 disclaims liability for accuracy or completeness, and any opinions expressed are those of the author alone. GS1 may monitor communications. All rights reserved, third party rights acknowledged.
© 2018 GS1 Australia T 1300 BARCODE
GS1 Australia
8 Nexus Court
Mulgrave VIC 3170
1300 BARCODE
www.gs1au.org
If you wish to unsubscribe from this communications list, select the 'Preferences' link below and update your preference list.