No images? Click here

Healthcare industry news
February 2019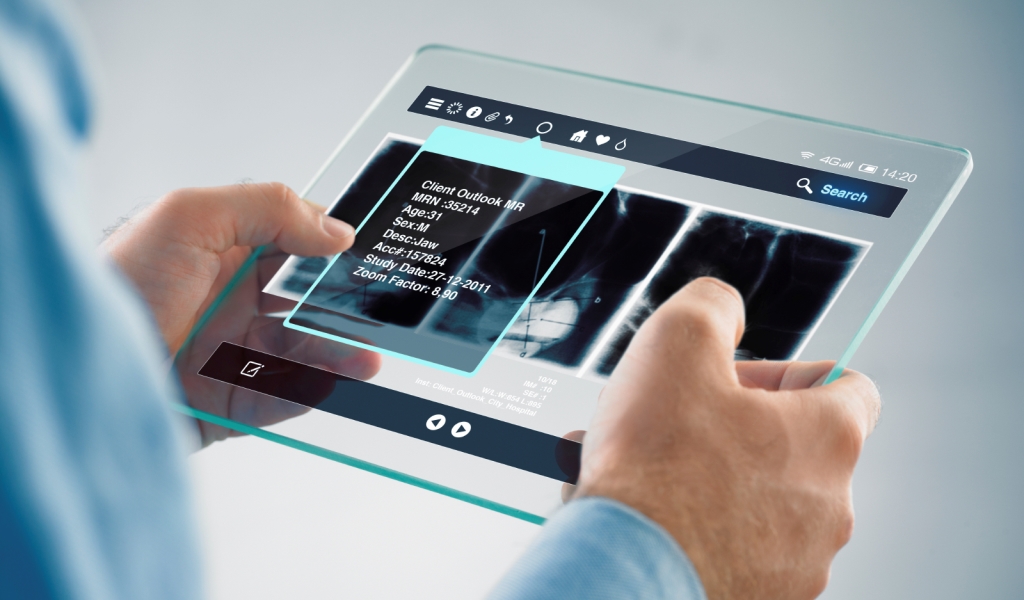 Standards in action across healthcare
Our goal is to work together with industry to support improvements to safety and quality in healthcare through the implementation of GS1 standards.
This newsletter highlights some of the initiatives within the local and global healthcare community where GS1 standards have been implemented as part of improving healthcare.
Early Bird registration is open for GS1 Nexus conference 2019
Our healthcare plenary within this multi-industry event will focus on the increased 'digitising' of healthcare with the emphasis on continued safety, balanced with the need for efficiency improvement and the bridging of gaps between the supply chain and other sections of the health ecosystem.
Find out more
TGA Consultation - Proposal to introduce a Unique Device Identification (UDI) system for medical
Submissions close 18 February, 2019
The TGA are exploring the feasibility of introducing the UDI systems in Australia for medical devices. All stakeholders are encouraged to participate in this initial consultation to help ensure there is a clear picture of the end to end requirements, use cases and benefits that such a system could bring to Australian healthcare and patients.
Access the documents
GS1 Global Healthcare conference - Noordwijk Amsterdam, Netherlands
Join us and your healthcare industry colleagues from around the world 26 to 28 March 2019 and continue the collaboration on how standards can improve the delivery of healthcare.
Program and registration
European Union Falsified Medicines Directive is LIVE
The landmark rules to enhance patient safety within the European Union including 2D Barcoding and Anti-tampering devices on all pharmaceuticals, plus the implementation of European Medicines Verification System (EMVS) is in effect as of February 9th 2019. 
Read more
New GS1 messaging standard for verification of products has been released
Driven by pharmaceutical regulatory requirements in the US, this new lightweight messaging standard has been designed to allow supply chain partners to verify the products in their supply chain. This is the first GS1 standard to include JSON and leverages the new Digital Link (Web URI) standard.
Access the new standard
Point-of-Care scanning for surgical implants implementation guidance (US)
This guidance document was developed to support U.S. healthcare providers using GS1 Standards to implement of point-of-care scanning systems and capture unique device identifiers for implantable devices. Though some recommendations are market specific it is still a very useful tool for Australian providers.
Access the guidance
GS1 Basics for Healthcare 
Free webinars
As part of supporting the healthcare industry in implementing GS1 standards to meet regulatory and trading partner needs, we offer a series of complimentary webinars.
View dates and details
Join the GS1 Australia Healthcare User Group (HUG) Leadership Team
Open to all GS1 Australia member organisations (excluding solution providers), the HUG Leadership Team is one of the important ways for healthcare industry representatives to help guide our work program. With some recent changes to participants' roles, we now have several positions available in this group. For more information visit Healthcare User Group. To express your interest or ask further questions, contact Healthcare Industry Manager Catherine Koetz.
The adoption of GS1 UDI standards - A Chief of Cardiovascular Surgery perspective
In January, Dr. Chun-Che Shih, Chief of Cardiovascular Surgery, Taipei Veterans General Hospital will share the effects of UDI Standard Adoptions. If you missed this great HPAC webinar you can access the recording and presentations by following the link below.
View the webinar
Training and events
Don't miss the specific training GS1 provides to support healthcare implementation of standards.
Webinars:
Understanding EDI – preparing for eProcurement in Australian Healthcare – COMING SOON
Join the mailing list
Did you receive this email as a forward and want to subscribe?
Enter your details

to join the Healthcare industry news mailing list.
Previous publications

If you have missed previous issues they are available for download.

CONFIDENTIALITY DISCLAIMER: The contents of this e-mail may be confidential or privileged and unless specifically stated are not to be regarded as a contractual offer or acceptance by GS1 Australia. If you are not the intended recipient, or if this email has been copied or sent to you in error, please advise the sender by return email, do not disclose the contents, and delete the message and any attachments from your system. GS1 disclaims liability for accuracy or completeness, and any opinions expressed are those of the author alone. GS1 may monitor communications. All rights reserved, third party rights acknowledged.
© 2018 GS1 Australia T 1300 BARCODE
GS1 Australia
8 Nexus Court
Mulgrave VIC 3170
1300 BARCODE
www.gs1au.org
If you wish to unsubscribe from this communications list, select the 'Preferences' link below and update your preference list.