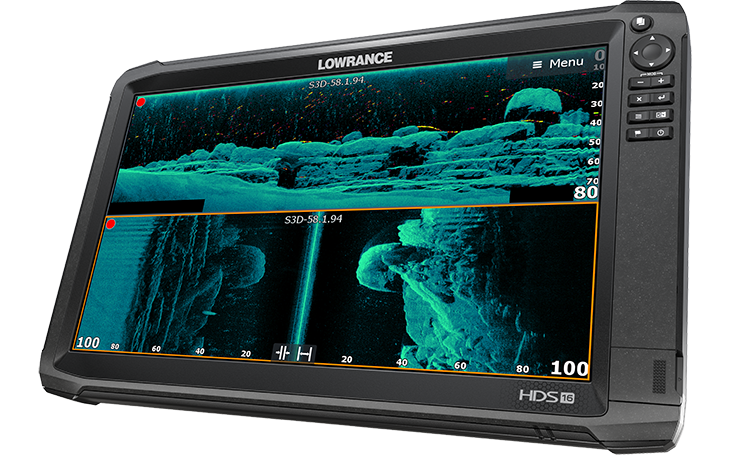 New FishReveal Smart Target View shown in High-Visibility Color.

The time to step up to HDS Carbon has never been better.

Why?

Timing, savings and a new, massive feature upgrade.

Now is the perfect time for consumers to get their boats rigged and ready for the season, save up to $500 on the best fish-finding sonar on the planet during the Ultimate Upgrade, and get their hands on on new Carbon features that are guaranteed to help them find more fish.

A software update for HDS Carbon dropped a few days ago that brought new FishReveal Smart Target View, High-Visibility Color enhancements to StructureScan® 3D/HD, C-MAP® Easy Routing and Navionics® Autorouting capability, plus a new, easy-to-interpret C-MAP Navigation Palette.

.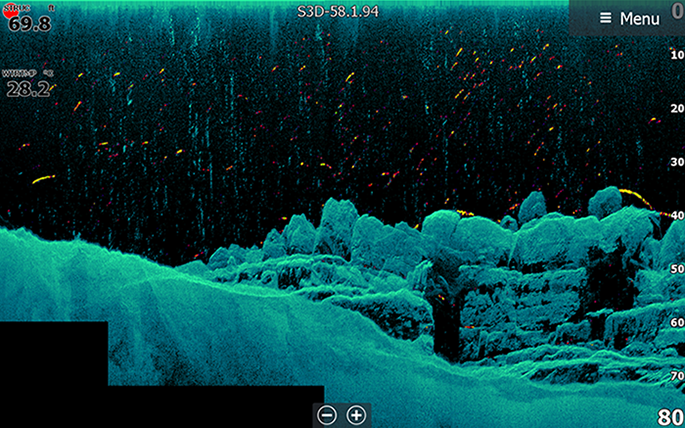 FishReveal Smart Target View makes fish identification fast and easy.
 
FishReveal Smart Target View
Make it easier to identify fish on a DownScan image by combining CHIRP sonar fish targets with the superior, high-resolution views of bottom detail, structure and bait fish you get with DownScan Imaging™.
 

                 Check out the refined detail in the High-Visibility Color Sonar images from SideScan (left) and StructureScan 3D (right).
 
High-Visibility Color Sonar
New dynamic color range and tone strength provide high visibility contrast never seen in scanning fish finders. A wider range of color enhances the quality of photo-like images of SideScan, DownScan Imaging™ and StructureScan 3D. Nine new color schemes display refined detail showing more fish, more bait schools, improved structure features and dramatic bottom definition.
 
Automatic Routing
Get faster and easier navigation with automatic route planning. This feature simplifies route creation by automatically plotting the shortest and safest course based on the boat's draft, beam and height; creating a route around a landmass, shoals and other fixed navigational hazards. Automatic routing requires a C-MAP MAX-N+, Navionics+ or Navionics® Platinum chart.
 
New, C-MAP Navigation Palette
C-MAP charts just got a major upgrade in readability that is most apparent near shore, where color used for land, docks, anchorage areas, water and channels are nicely differentiated and water contour lines are distinct. The new palette makes it easier to know where the boat is in relation to a channel, navaid, ledges and drop offs, or a point of land. The color scheme is also much easier on the eye.

Premium Performance Just Got Better
HDS Carbon already had the best screen, best sonar and fastest processor.
The free software upgrade with FishReveal Smart Target View, High-Visibility Color Sonar and Automatic Routing capability only strengthen Carbon's position as the top fishfinder/charplotter on the market.

HDS Carbon provides unbeatable view of fish and fish-holding structure by teaming up premium Lowrance CHIRP sonar and StructureScan 3D with ultra-bright, high-resolution SolarMAX™ HD screens, which can be viewed from any angle - even through polarized sunglasses.

And there's no lag in Carbon, only powerful performance that delivers the fastest redraws, rapid sonar updates and the quickest response times via a dual-core processor designed to easily power top sonar technology like Live Network Sonar, Dual-Channel CHIRP, StructureScan 3D with enhanced SideScan and DownScan Imaging, in addition to any future high-power upgrades.

Key Features
Available in 16-, 12-, 9- and 7-inch models
Multi-touch display
Ultra-bright SolarMAX™ HD displays with greater resolution and extreme viewing angles - viewable even thru polarized sunglasses
High-performance dual-core processor delivers fastest redraws and quickest response times
New! FishReveal™ Smart Target View
New! Integrated support for High-Visibility Color StructureScan® 3D/HD
Built-in CHIRP and Broadband Sounder™
Dual-Channel CHIRP ready
SmartSteer™ control for MotorGuide® Xi5 Trolling Motor and Outboard Pilot
Touchscreen control of Power-Pole® Shallow Water anchors
Radar and SonicHub®2 audio server connectivity
Integrated Wireless and Bluetooth®
NMEA 2000® engine support
New! Supports C-MAP® Easy Routing and Navionics® Autorouting
New! Easy-to-interpret C-MAP Navigation Palette
Built-in high-detail C-MAP US Enhanced mapping with optional mapping upgrades including C-MAP, C-MAP Genesis, Navionics and more.