Click here if you are having trouble viewing this message.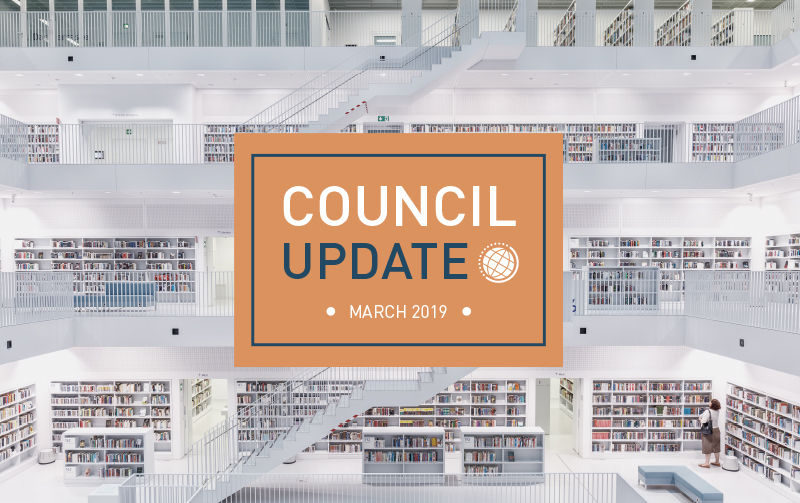 News and Announcements

Social Data Initiative Update
In recent weeks the Social Data Initiative has focused on implementing measures to minimize potential harm from proposed research of the Social Media and Democracy Research Grant program. The Council has been guided in this effort by the Social Data Research Review Framework, with an eye toward the creation of new, more relevant ethical norms that the rapidly changing social science research environment demands.
Read the full program update

SSRC Initiatives Address Timely Global Issues
A central aim of the SSRC's mission is to link research to practice and policy, focusing on topics of pressing public importance.
The Anxieties of Democracy program will hold a workshop for select researchers entitled "Immigration: The Politics of Inclusion and the Politics of Threat." The workshop, chaired by Deborah Yashar and Nancy Bermeo of Princeton University and Michael Jones-Correa of the University of Pennsylvania, will be held at the SSRC offices in Brooklyn.
Fellows of the African Peacebuilding Network and the Next Generation Social Sciences in Africa program authored reflections on the recent Nigerian presidential election and its postponement.  
The Immanent Frame, the SSRC's online forum on religion and the public sphere, asked leading scholars to consider the role of secular and religious law as it relates to the sex abuse scandal in a new essay series, "Sex and the Catholic Church: What Does Law Have to Do with It?"
The SSRC's Conflict Prevention and Peace Forum (CPPF) organized a meeting in Djibouti on recent developments in the Horn of Africa. The meeting included the Intergovernmental Authority on Development, ambassadors from the region, the United Nations Department of Political and Peacebuilding Affairs and Peace Operations, and the Office of the new UN Special Envoy for the Horn of Africa. In addition, CPPF recently hosted closed-door briefings with senior policymakers on the security risks of climate change, global trends in technology and innovation, and the post-election upheaval in the Democratic Republic of Congo.

Advancing Interdisciplinary Doctoral Training
The Dissertation Proposal Development Program, which aims to institutionalize interdisciplinary doctoral training in the humanities and social sciences, recently hosted a faculty pedagogy workshop at the University of California, Santa Cruz. Faculty and administrators from the program's five university partners (Cornell University; Northwestern University; University of Massachusetts, Boston; University of Minnesota, Twin Cities; and University of California, Santa Cruz) discussed how to best enable graduate student learning and promote program development.
Read more
Contributions to the SSRC support researchers, build worldwide capacity for knowledge production, and nurture innovation and excellence.
Support the SSRC
Social Science Research Council
One Pierrepont Plaza, 15th Floor
Brooklyn, NY 11201
You are receiving this mailing because you have indicated that you would like to receive news and announcements from the Social Science Research Council. Click here to unsubscribe or to change your Subscription Preferences.