Click here if you are having trouble viewing this message.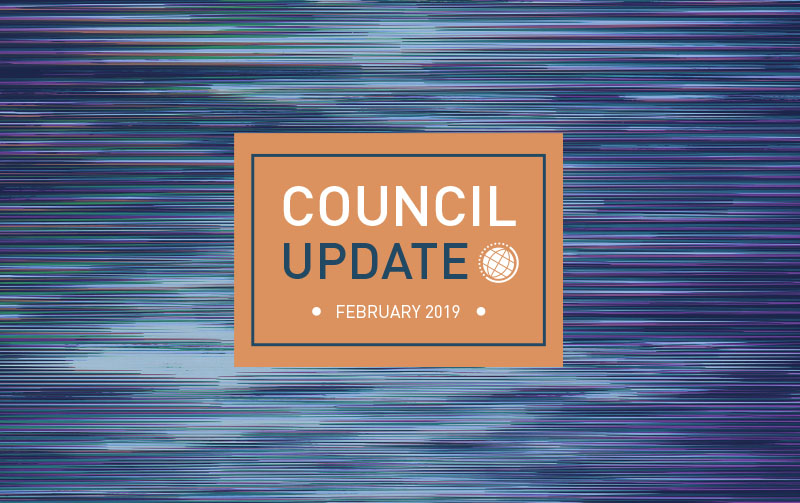 News and Announcements

Daston Delivers Inaugural SSRC Fellow Lecture
Inaugural SSRC Fellow Lorraine Daston, director of the Max Planck Institute for the History of Science in Berlin, delivered an engaging public lecture at Roosevelt House in New York City last week. Weaving together the history of technological advances and the human sciences, Daston's talk, "Mechanical Rules before Machines: Rules and Paradigms," was accentuated by responses from Helen Nissenbaum and Frank Pasquale. The event was the capstone of Professor Daston's residency as SSRC Fellow, which also included a seminar for graduate students and junior faculty from SSRC College and University Fund member institutions. 
Watch the event video

Mellon Mays Program Tackles Concerns
of Black South African Scholars
The SSRC-Mellon Mays Graduate Initiatives Program, a long-term commitment to remedying underrepresentation among higher education faculty and the academy broadly, recently held its inaugural Graduate Student Summer Conference for its fellows and affiliated universities in South Africa. Created to address the needs of the program's South African fellows to study the challenges of working in the South African academy in light of the issues of decolonialism, tribal identity, and the Fees Must Fall movement, the event welcomed 40 graduate student participants to the University of Cape Town to examine the conference theme, "On Being a Black Scholar in South Africa."
Read more

Social Date Initiative Update
The Council recently issued an update on the Social Data Initiative (SDI), a singular collaboration among philanthropy, industry, and the global research community established to examine social media's impact on society, explore questions about the responsible use of social network data, and generate insights to inform solutions. Essential progress to date includes the Council's creation of an innovative administrative infrastructure necessary for cross-sector collaboration, and of novel peer-review processes necessary for the ethical study of social media data. Additional SDI updates will appear monthly. You can subscribe to these updates here.
Read more

SSRC Visiting Committee Adds Two New Members
The Visiting Committee to the Social Science Research Council, an advisory group bringing a wide range of experience and expertise to bear on matters of organizational and programmatic strategy, has added two distinguished members. Former assistant director of the National Science Foundation, Fay Lomax Cook is professor of human development and social policy at Northwestern University. A noted scholar, she is also a Faculty Fellow at the Institute for Policy Research, where she served as director for 15 years. David K. Park is dean of strategic initiatives in the Faculty of Arts and Sciences at Columbia University. Cofounder of a number of technology companies, Park's breadth of experience bridges academia and business. He is a member of the Institute for Data Sciences and the Committee on Global Thought at Columbia, and a fellow at the university's Center for the Management of Systemic Risk.
Read more
Contributions to the SSRC support researchers, build worldwide capacity for knowledge production, and nurture innovation and excellence.
Support the SSRC
Social Science Research Council
One Pierrepont Plaza, 15th Floor
Brooklyn, NY 11201
You are receiving this mailing because you have indicated that you would like to receive news and announcements from the Social Science Research Council. Click here to unsubscribe or to change your Subscription Preferences.