Click here if you are having trouble viewing this message.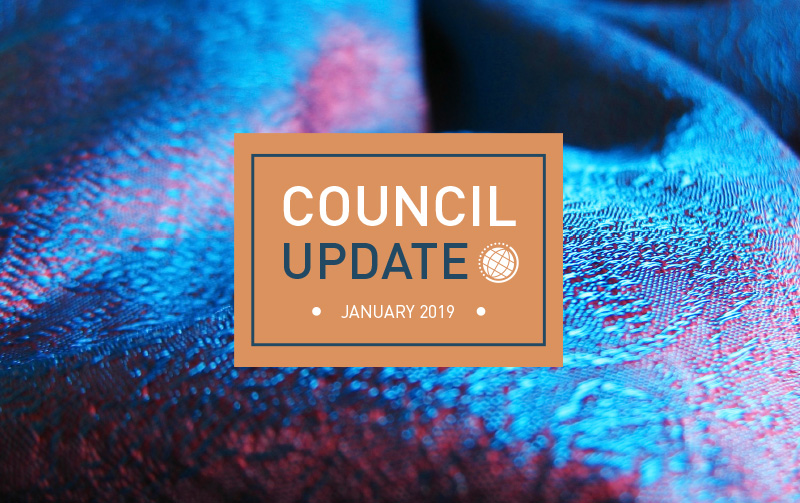 News and Announcements

Mellon Grant Funds New Indian Ocean Research Project
The Andrew W. Mellon Foundation has awarded the Council a $2.3 million grant to support the Transregional Collaboratory on the Indian Ocean. This new program focuses on developing principles and practices of ethical research collaboration, with consideration of the various factors linking states and communities in East Africa, the Middle East, South Asia and beyond—urbanization, environmental change, regional politics and more.

Lorraine Daston Delivers 2019 SSRC Fellow Lecture February 5
Lorraine Daston, the director of the Max Planck Institute in Berlin and a scholar on the history of science and technology, is the inaugural SSRC Fellow. The highlight of her residency is a public lecture on February 5 at Roosevelt House Public Policy Institute in New York City. Daston will speak on "Mechanical Rules before Machines: Rules and Paradigms," with responses delivered by Helen Nissenbaum, professor of information science and director of the Digital Life Initiative at Cornell Tech, and Frank Pasquale, professor of law at the University of Maryland Carey School of Law.
Read more

Scholarly Borderlands Program Explores
the Social Aspects of Climate Change
The SSRC's Scholarly Borderlands program incubates high-risk, high-rewards interdisciplinary research. Earlier this month, the program staff attended the annual meeting of the American Meteorological Society in Phoenix, where they hosted a stream of panels entitled "The Other Uncertainty: Social, Political, and Cultural Forms of Uncertainty in Weather Contexts." These multidisciplinary sessions, developed out of the Uncertainty in Extreme Events project, aimed to deepen understanding of the complex social aspects of uncertainty. Invited speakers from across the social sciences—including Scott Knowles of Drexel University, Joe Trainor of the University of Delaware, and Heather Lazrus of the National Center for Atmospheric Research—spoke to the myriad sources of individual, social, and cultural ambiguity that influence the public's responses to hazardous weather events.
Read more
Contributions to the SSRC support researchers, build worldwide capacity for knowledge production, and nurture innovation and excellence.
Support the SSRC
Social Science Research Council
One Pierrepont Plaza, 15th Floor
Brooklyn, NY 11201
You are receiving this mailing because you have indicated that you would like to receive news and announcements from the Social Science Research Council. Click here to unsubscribe or to change your Subscription Preferences.