Click here if you are having trouble viewing this message.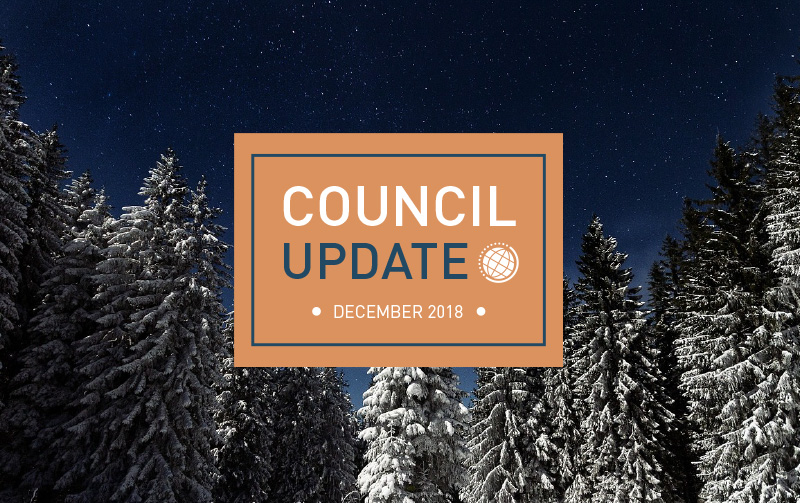 News and Announcements
SSRC Honors Prof. Sheila Jasanoff, 2018 Hirschman Prize Winner
The Council awarded its top honor, the Albert O. Hirschman Prize, to Harvard professor Sheila Jasanoff at an event in New York on November 30. Professor Jasanoff, renowned scholar of science, technology, and politics, was selected as the winner of the Hirschman Prize by an independent committee of scholars in recognition of her pioneering work and dedication to asking "hard questions about the role of science and technology in law, politics, and policy." The highlight of the evening was a lecture from Jasanoff on "Theory, Critique, and Discipline in a Post-Truth Age." Robbert Dijkgraaf, director of the Institute for Advanced Study at Princeton, SSRC board member and Hirschman Prize committee member Teresa Caldeira, and SSRC president Alondra Nelson each offered comments on Hirschman and Jasanoff's shared excellence in research, theory, and public communication.
View photos from the Hirschman Prize Lecture and Ceremony

Mobilizing Knowledge for the Public Good
SSRC programs address timely issues in the public sphere. A prime example is an ongoing essay series in which leading researchers address gun violence and its associated challenges for society. The Media & Democracy program has explored the threats mis- and disinformation pose to democracy both domestically and around the world. Last week the program convened a workshop, "A Modern History of the Disinformation Age," at George Washington University. The workshop focused on the historical and contemporary factors that have enabled the rise of both domestic and foreign-sourced disinformation. In its first year, the Understanding Violent Conflict program is serving as an advisor on the social dimensions and security implications of the massive Ebola outbreak in the Democratic Republic of Congo, as well as actively working with networks in Africa, the Middle East, the United States, and Europe to address the ethical challenges of doing research in conflict-affected places.

To Secure Knowledge Report Presented in DC
To Secure Knowledge: Social Science Partnerships for the Common Good was recently presented in Washington, DC, to an audience of scholars, policymakers, and higher education administrators at an event hosted by the American Association for the Advancement of Science and its president, Rush Holt. Released in September and produced by an esteemed scholarly task force, the report examines and proposes solutions to the myriad challenges and opportunities arising from the availability of social data, scholarly access to such data, and issues of research integrity and ethics. The Consortium of Social Science Associations and the American Academy of Political and Social Science cosponsored this discussion.

Of Note
The Measure of America (MOA) program released its latest report, a 10-year retrospective of the range of American Human Development Index (HDI) research the program has conducted since its inception. Measuring America: 10 Years and Counting reveals that Latinas/os have realized greater progress on the HDI over the last decade than any other racial or ethnic group in the United States, attracting notable media attention.
Last week the SSRC's Digital Culture program joined with other key stakeholders to explore persistent problems in open scholarship and possible collaborative efforts toward solving them.
SSRC president Alondra Nelson has been elected the Ernest Burgess Fellow of the American Academy of Political and Social Science.
Drug Courts in the Americas, a report from the Council's Drugs, Security and Democracy program, found that the US's implementation of the policy—seen as a model for other countries in the hemisphere by drug court proponents—is flawed. This important report, published in English earlier this year, is now available in Spanish and Portuguese.
On January 16, Christina Greer, Tsedale M. Melaku, and Jamila Michener will discuss the role of race and gender in American politics and the implications of last month's midterms at the second of a series of events presented in partnership with Brooklyn Historical Society.

Your Year-End Gift Makes a Difference
As it has for nearly 100 years, the SSRC embraces a commitment to the belief that robust social knowledge is essential to achieving justice, prosperity, and equality. Your year-end gift to the Council is a statement of your own commitment to this vital mission. A gift of any amount makes a difference to research and researchers worldwide. Please make your contribution today.
Adam Liff
Adam Liff is an assistant professor at Indiana University's Hamilton Lugar School and a 2016 fellow in the SSRC's Abe Fellowship Program. He is also a Nonresident Senior Fellow at the Brookings Institution. Frequently engaged in public-facing commentary based on his scholarship, he recently published an op-ed in the Washington Post on the challenges confronting Japanese prime minister Shinzo Abe in his efforts to revise Japan's constitution.
Contributions to the SSRC support researchers, build worldwide capacity for knowledge production, and nurture innovation and excellence.
Support the SSRC
Social Science Research Council
One Pierrepont Plaza, 15th Floor
Brooklyn, NY 11201
You are receiving this mailing because you have indicated that you would like to receive news and announcements from the Social Science Research Council. Click here to unsubscribe or to change your Subscription Preferences.