Click here if you are having trouble viewing this message.
The York University Brief
March 2019 
New research on ovarian cancer could mean improved patient outcomes


Ovarian cancer is the deadliest disease among all gynecological disorders. A recent York study offers novel insight into the complex regulatory mechanisms that are involved in the development of the disease.


The study provided original new evidence regarding a microRNA (miR-590-3p) and its role in promoting the development of ovarian cancer. The researchers found
that miR-590-3p levels are higher in more aggressive tumour tissues when compared to less aggressive tumours. The researchers also identified a gene named Forkhead Box A2 (FOXA2) and found evidence to support the idea that FOXA2 inhibits tumour growth in ovarian cancer. 


The new findings reported in this paper could lead to the development of new markers for ovarian cancer – allowing for earlier detection – and this could save lives.
Read more…
Research finds climate change contributes to rising mercury levels in fish

Existing research suggests that higher levels of mercury in fish consumed by people may harm an unborn baby or a young child's developing nervous system, and concentrated forms of mercury are toxic. Under the supervision of biology Professor Sapna Sharma, York Research Chair in Global Change Biology, MSc student Miranda Chen worked with BSc student Lianna Lopez and the sportfish contaminant group at the Ontario Ministry of the Environment, Conservation and Parks to add to this knowledge. They undertook important research on increasing mercury levels in southern Ontario's top predator fishes.

The researchers discovered that a combination of weather, climate and mercury emissions were responsible for rising mercury levels in predatory fishes.

The findings corroborated previous reports that mercury levels in Ontario's predatory fishes decreased from 1970 to 1992 – again, likely due to regulations – and then increased in the past two decades. Digging deeper, however, the team unearthed three new findings:

Mercury emissions from industry were not the only contributor of higher fish mercury.  Weather and climate were also responsible for mercury increase, and climate drivers are key.

Read more…

Historic new research survey of Canadian Jews points to growing, diverse and cohesive community

A major new survey was released in March that for the first time provided a comprehensive portrait of what it means to be Jewish in Canada. The findings touched on areas such as identity, practices and experiences.

This survey is benchmarked against comparable research in the United States and shows that Canadian Jews as a whole are distinct from their American counterparts in being more connected to Jewish life, through education, membership in Jewish organizations, friendships and connections to Israel.

Robert Brym, professor and S.D. Clark Professor of Sociology at the University of Toronto, Rhonda L. Lenton, professor of Sociology and President and Vice-Chancellor, York University, and Keith Neuman, executive director of the Environics Institute for Survey Research, have collaborated to develop and analyze the findings of the historic 2018 Survey of Jews in Canada. Read more…
National recognition given to York student group supporting refugees

The World University Services of Canada (WUSC) recently awarded York University's student Keele Campus Local Committee the 2018 Local Committee of the Year Award, the highest award given at the organization's annual international forum. York-Keele is a local committee of the WUSC, a non-profit dedicated to improving education, employment and empowerment opportunities for youth around the world.

WUSC's Student Refugee Program (SRP) is the only program of its kind to combine opportunities for refugee resettlement and post-secondary education. Since its launch in 1987, WUSC York-Keele has sponsored 28 young refugees through the SRP, allowing refugees to resettle in Canada and pursue post-secondary education in a Canadian institution. WUSC Glendon also sponsors one refugee student per year on its campus. Sponsorship at both campuses is supported by the York University community through tuition and residence fee waivers, as well as work study opportunities. Read more…

Things just got a whole lot easier for cybercriminals, new research reveals

The Internet of Things (IoT) could, very soon, become even more of a land of opportunity for hackers – according to new research undertaken by Lassonde School of Engineering Professor Natalija Vlajic and her undergraduate student Daiwai Zhou, and published in IEEE Computer magazine's special 2018 issue on cybertrust.

The researchers discovered how botnets composed exclusively of IoT devices could make cyberattacks, like distributed denial-of-service (DDoS) events, much easier for cybercriminals. Webcams with little to no firewall protection are vulnerable, the researchers emphasize.

The research goes on to say that any hackers – whether politically or economically motivated – could reach these devices and recommends government introduce policies to make sure that devices are tested for all known vulnerabilities before being put into the market, and the devices have mechanisms for easy patching to enhance their resistance to attack. Read more…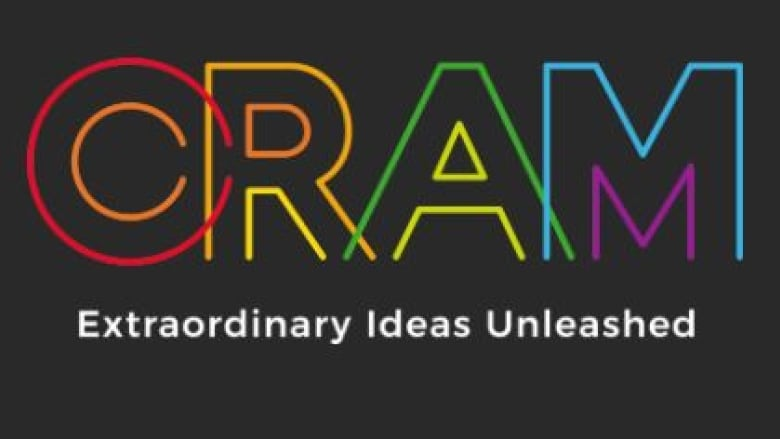 You are invited to C
RAM, Toronto's first learning festival, happening on April 5


During the evening of April 5, the City of Toronto will be glowing with new discoveries and bright ideas during the first ever CRAM learning festival. Featuring research and discoveries from York University, the University of Toronto, Ryerson University and OCAD University, the event brings ground-breaking research out of the lab and into a festival-style setting.


Have you ever wondered what might happen to us if gravity disappears?  Want to play a video game that shows you the effects that your choice to vaccinate or not has on those around you?  Wonder what soundpainting is?  Learn about all of this and so much more at CRAM at York.


York University has planned a wide variety of events that will take place in and around Vari Hall at the Keele Campus. To see the full line-up of events at York and to register, click here:
https://bit.ly/2EtqO5S